Beginning with the Home Delivery World Show, DispatchTrack is set to show off its last mile logistics and customer delivery experience optimization software at several upcoming events spanning retail, food distribution, and other industries.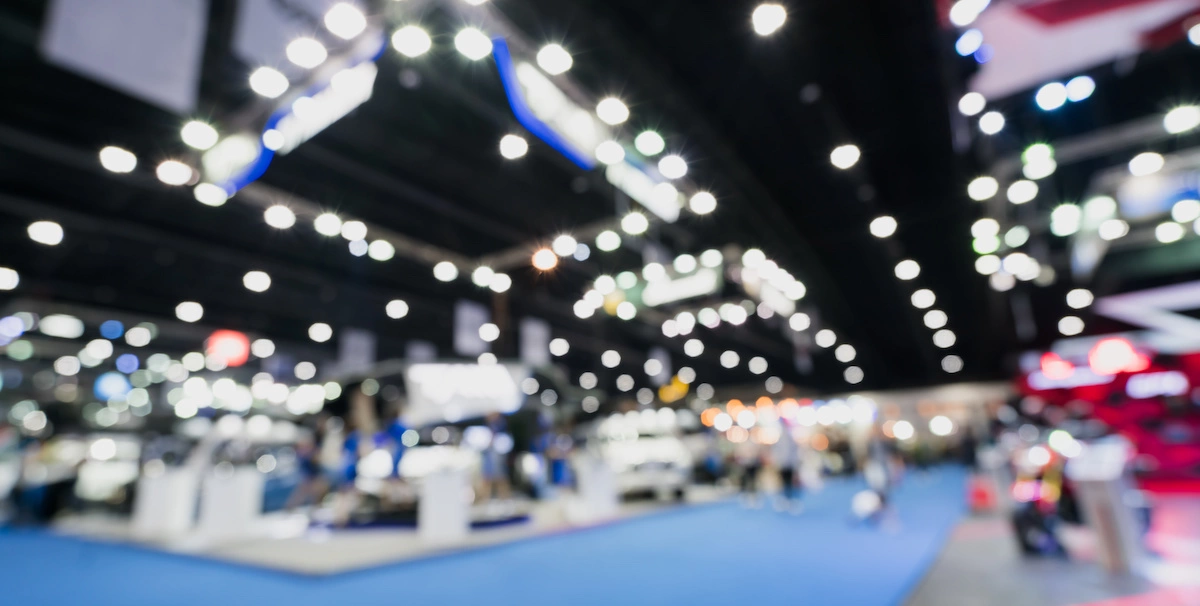 DispatchTrack, the leading provider of elevated customer experience and last mile logistics optimization software, today announced its calendar of upcoming trade shows and events for the remainder of 2021 and early 2022. At these events, DispatchTrack will seek to give more and more enterprises the opportunity to learn about its unique software solution and its mission to help delivery organizations build trust and improve their brand strength. The company will have a major presence at the following shows:
Home Delivery World Show (September 1st and 2nd, Philadelphia, Pennsylvania; booth 1112)
International Foodservice Distribution Association (IFDA) Distribution Solutions Conference (September 12th to 14th, Fort Worth, Texas; booth 704)
National Retail Federation Big Show (January 16th to 18th, New York, New York; booth 3142)
The Home Delivery World Show will also feature a talk by DispatchTrack Co-Founder and CEO Satish Natarajan on "The Evolution of Last Mile Delivery Logistics," as well as an Urban Logistics Panel discussion on "Drivers & Routes – What Technologies Help Optimize Delivery Routes and Improve Driver Efficiencies?" As a 10-year veteran of the delivery logistics technology industry, Satish will offer up his significant expertise on how enterprises should approach last mile delivery.
Later in the month, at the IFDA Distribution Solutions Conference, Co-Founder and COO Shailu Satish will participate in a panel discussion on "The New Last Mile." This represents an important opportunity for DispatchTrack to boost its status as a thought leader in an area that represents a major pain point for many enterprises in food distribution and beyond.
In addition to these three marquee events at which DispatchTrack will have a significant presence, the company will also exhibit at:
Nationwide Primetime (August 15th to 18th, 2021, Nashville, Tennessee; booth 2414)
The NHDA (National Home Delivery Association) Annual Forum (August 2nd to 4th, 2021 San Diego, California; booth 425)
Brandsource Convention & Expo (August 21st to 24th, 2021, Nashville, Tennessee; booth 2414)
Las Vegas Summer Market (August 22nd to 26th, 2021, Las Vegas, Nevada; booth 1050)
ECA MarketPlace (September 20th to 22nd, 2021, Orlando, Florida; booth tbd)
High Point Fall Market (October 16th to 20th, 2021, High Point, North Carolina; booth tbd)
FurnitureToday Leadership Conference (November 30th to December 2nd, 2021, Orlando, Florida; booth tbd)
Manifest (January 25th - 27th, 2022, Las Vegas, Nevada; booth tbd)
"DispatchTrack has always loved going to trade shows," said DispatchTrack CEO and founder Satish Natarajan. "They're an amazing opportunity to get in front of the people that our software is designed to help. When people who are passionate about the same thing—powering great delivery experiences—are all in the same place at the same time, the result is always exciting and informative. I invite anyone who has an interest in delivery management, last mile logistics, or customer delivery experience to come find us at one of these shows. Our team always looks forward to talking shop."

After a year's hiatus from trade shows during the COVID-19 pandemic, DispatchTrack is approaching its newest slate of events with a renewed sense of purpose. Since 2020, DispatchTrack has taken on its first ever funding (a $144 million investment from Spectrum Equity), expanded its executive leadership, and continued improving upon its best-in-class product. The company comes into this year's trade show season prepared to showcase enterprise-ready technology backed by a unique value proposition among last mile logistics software providers:
The DispatchTrack platform powers elevated customer delivery experiences, so DispatchTrack users make promises that their drivers can actually keep.
This builds trust with customers and strengthens users' brands.
This is made possible by a route optimization engine that creates 98% accurate ETAs.
DispatchTrack combines that efficient routing with constant, automated communication.
Simply put, this combination has the power to transform last mile logistics. And because the software is SaaS-based and designed to scale, it's an ideal fit for larger enterprise businesses that need to find a way to delight their end customers. By the same token, the platform is designed to be easily integrated with other enterprise technologies, enabling larger users to manage change without a huge risk of a failed deployment. Last but not least, the software is easy to use, helping to ensure that users across a given organization actually utilize the full suite of routing, customer communication, visibility, driver management, and reporting tools that DispatchTrack offers.
DispatchTrack will be offering demos and informational materials at all shows, plus free giveaway drawings at some of the larger ones. This will give enterprises across industry verticals a unique opportunity to see DispatchTrack's unique solution in action and learn more about how to leverage scalable, automated last mile optimization into elevated customer delivery experiences.
About DispatchTrack's Last Mile Logistics Platform:
DispatchTrack is the complete customer delivery experience and last mile logistics optimization platform. Since its founding in 2010, DispatchTrack has empowered thousands of customers across multiple industries—furniture and appliance, food and beverage distribution, building supplies, third party logistics, and many others—to plan and manage all last mile touchpoints with flexible, easy-to-use features. Our end-to-end, AI-powered, SaaS-based platform helps users automatically route and schedule deliveries, communicate with end customers, and track the entire last mile in real time. The result is streamlined last mile operations and elevated customer delivery experiences for more than 60 million deliveries each year. For more information, visit our website at dispatchtrack.com, or contact us directly at 1-866-437-3573 or sales@dispatchtrack.com.
For press inquiries, email brian@dispatchtrack.com