The internet has changed the way consumers do essentially everything, including shopping for their needs. Physical stores are closing down as shoppers flock to e-commerce platforms instead. But customer satisfaction isn't entirely about the convenience of shopping online via a few clicks. They now want speedy fulfillment of their orders via fast, choreographed delivery.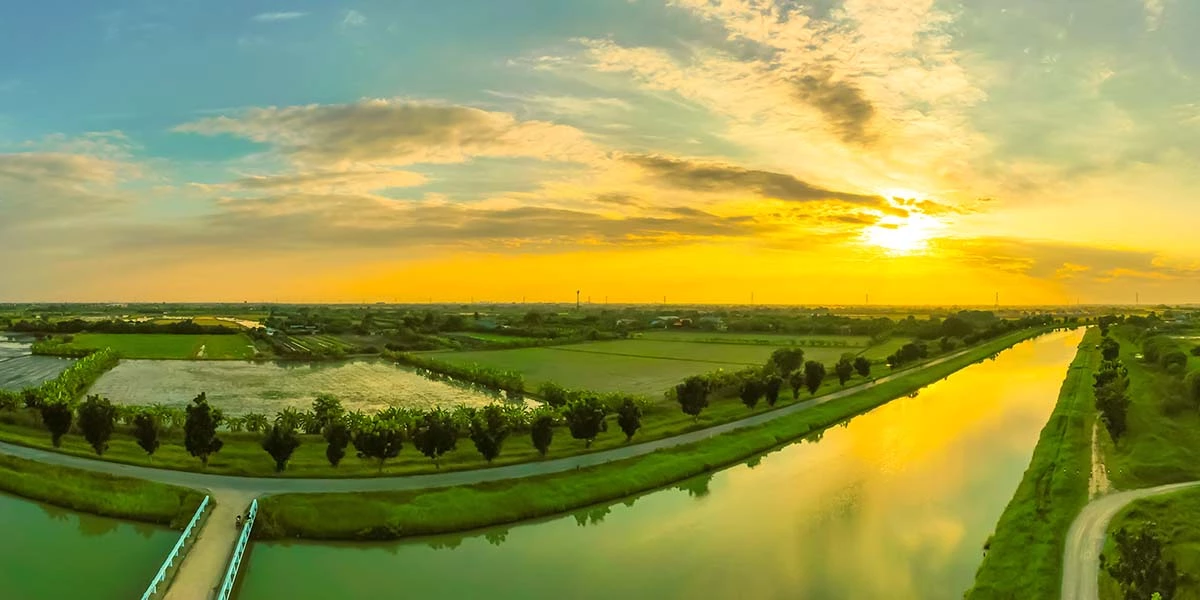 Customers want their goods at their doorsteps within 2 days or more and more are expecting it on the same day they ordered. In return, companies evaluate their supply chain models, so they can expedite deliveries to make customers happy. And one of the biggest challenges in the supply chain is during the last mile of delivery.
Understanding Last Mile Delivery
As its name suggests, last mile delivery pertains to the final step in the delivery process. It is the moment when the ordered item or package is loaded from the nearest transport hub or distribution center and delivered to the consumer's door. This phase of delivery is the most time-consuming and costly part of the shipping process, given that it involves the most effort, coordination and takes up the buyer's time, which is sometimes an overlooked resource in the equation.
Delivering to either rural or urban areas pose different challenges. Delivery to rural areas entails long drives as delivery stops are usually a further number of miles away from each other than dense urban areas. On the other hand, heavy traffic in urban areas doesn't help with delivery times despite the proximity of each stop. Last mile logistics is expected to continue posing a problem for firms, especially with the rising demand for one-hour and same-day deliveries, many of the online retailers are starting to offer.
Last Mile Delivery Environmental Impact
A study by the World Economic Forum (WEF) showed that last mile deliveries are likely to increase by 30% in the next ten years as the number of online shoppers and urban dwellers snowball. By 2023, online retail will account for a 20% share of overall retail, while 60% of people are likely to live in cities. The WEF report also noted that the demand for last mile deliveries in urban areas would rise by 78% by the year 2030, resulting in a 36% increase in delivery vehicles within inner-city limits.
If these predictions prove correct, the WEF report has estimated that last mile emissions could contribute to carbon dioxide emissions rising 25 million tonnes annually and a 21% increase in traffic congestion.
Sustainable Last Mile Delivery
One can say that firms are now caught between a rock and a hard place. After all, how does a business find the balance between satisfying their clients' demand for fast deliveries while lessening their carbon footprint? Fortunately, there are last mile delivery strategies that are eco-friendly. Companies that fulfill timely customer orders while maintaining a green approach may want to consider employing these strategies.
Optimizing delivery routes
One of the most strategic ways of reducing travel times for drivers is to optimize delivery routes. Companies who are serious about expedited delivery while taking into account their carbon footprint would do well to consider investing in last mile delivery optimization software. The artificial intelligence-driven last mile delivery algorithms provide companies with the most efficient routes and ensure delivery schedules are obliged.
Using sustainable transportation alternatives
There's also a strong case for using transportation that's not powered by fuel such as electric or hybrid vehicles, drones, and delivery bots. These modes of transportation do not rely on fuel, thereby significantly reducing the negative impact on the environment of deliveries.
Providing discounts to customers opting for eco-friendly options-
Remember how Starbucks offers discounts to customers bringing in their cups or mugs for refills? Companies can also employ the same strategy to entice consumers to go for last mile delivery alternatives that are eco-friendly. Waiving delivery charges for waiting on longer delivery times is a good incentive for consumers since many online shoppers would rather wait a couple of days as long as they get free shipping anyway.
Sourcing from the nearest store
Integrating the inventory of all branches in the delivery routes goes a long way in reducing long drives. This means incorporating "hyper-local" deliveries where companies source ordered goods from the retail outlet nearest to the customer, which helps in the reduction of a carbon footprint per order.
Making quick deliveries the last choice
Firms have the option of keeping the same hour or day deliveries as the last option since on-demand deliveries leave them with very little time to optimize their routes and deliveries. Companies may want to consider that a lot of their customers are demanding eco-friendly practices from their brands. Surveys show that consumers tend to gravitate to brands with high ecological consciousness.
It is imperative for companies, now more than ever, to find a balance between fulfilling the growing demand for online retail against fast deliveries and minimizing the carbon footprint of their operations. Fortunately, there are ways to make last mile deliveries sustainable with the proper management, investments, and eco-friendly solutions we've shared here.