Many consumers may have shifted to online shopping, but this doesn't mean that they no longer want the in-store experience. eCommerce has evolved to meet customer desire for in-store experience and online shopping, thanks to the click and collect model. This strategy is also known as the "buy online, pick-up in store" and has many benefits to businesses and customers alike.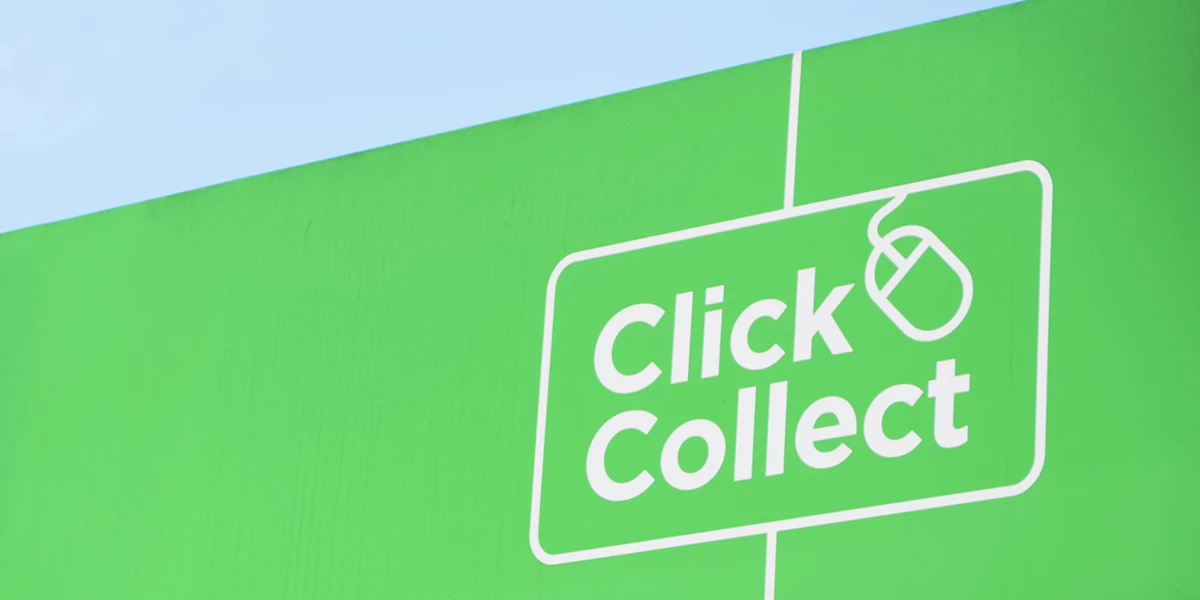 Click and collect retail isn't a new concept. According to a report by Retail Dive, 81 percent of eCommerce shoppers worldwide ordered items via this delivery model in 2018. This figure was significantly higher than the 30 percent recorded in 2017. Click and collect groceries is even more relevant these days because of the COVID-19 pandemic. It is sure to stay a popular method even after lockdowns ease, and shoppers return to feeling safe to roam around stores.
What is Click and Collect Delivery?
Click and collect is exactly as its name says: shoppers buy online and collect the order from the nearest store. Thanks to the internet, consumers can navigate goods, and easily purchase them through a laptop or, more likely, their phone. Once they receive a confirmation, they're ready to pick up their goods at the brick-and-mortar establishment at their preferred day and time.
Is Click and Collect Faster Than Home Delivery?
Customers who choose the click and collect method receive their orders faster. A survey by Accenture Strategy revealed that click and collect delivery is twice as fast as home deliveries. On average, this model saved shoppers 1.6 days vs. if they ordered goods to be delivered via the traditional way to their home.
Why Do Businesses Offer Click and Collect Deliveries?
Many establishments prefer the click and collect process for a variety of reasons because of the benefits for their businesses, listed here:
Allows businesses to save on space and real estate costs as consumers only need to wait at curbside or line up outside the establishment.
Limits the human resources needed since it only takes one or two employees dedicated to fulfilling curbside pick-up orders.
Businesses don't have to invest in delivery fleets and pay for drivers or third-party delivery teams.
Allows businesses that have only just opened their online portal to cater to customers who still prefer to come to their stores.
Which Retailers and Industries are Using Click and Collect?
Traditionally, click and collect were used by the restaurants with takeout and deliveries, filling mainly food-centric needs. But this model is now being used in every business vertical as well.
Food
Delivery, including click and collect, was more popularly associated with pizza orders. But that has all changed as today's shoppers also collect their groceries. Grocery stores are facing monumental challenges with the increasing delivery costs of online orders. As such, many of them are turning to click and collect delivery to improve their bottom line. As an example, Walmart has already opened its 1100th pick-up location in early 2020 as its eCommerce sales increased by 44 percent.
Nielsen in 2018 predicted that online grocery shopping in the United States would reach $100 billion sales between 2021 and 2023. But this projection is likely to change dramatically as more consumers move to online retailing, especially given the COVID-19 pandemic.
Fashion
Zara is one of the famous fashion retail chains that opted for click and collect retail. A pop-up concept store was set up where Zara's customers could pick up their orders with limited employee intervention. This new type of shopping experience was all thanks to an automated warehouse set-up behind the store. Customers only needed to scan and activate the QR code in the warehouse, which would signal an employee to get the purchase finalized.
Home Goods
In 2018, Target launched a service where employees would bring the customer's order to their cars. Target shoppers only need to select the "drive-up" option upon checkout. When the purchase is ready for pick-up, the customer will park at a designated spot, and an employee will load the goods into the shopper's vehicle directly.
Ikea, too, uses the click and collect delivery process and even offers incentives to customers who choose this option.
How Do I Set Up Click and Collect?
Any establishment can set up a pick-up spot inside the store, warehouse, curbside, or any convenient place for both the business and its customers. However, companies should make sure that there is sufficient demand for this type of service before heavy investment, and make sure to have inventory at hand to satisfy customers. There should also be enough space for customers to receive their orders safely, without impeding foot traffic entering the store.
The Future of Click and Collect Delivery
Online shopping has provided shoppers with more options, including click and collect delivery. Now is the best time to establish a pick-up spot in-store, curbside, or at the warehouse, especially since many shoppers want to limit their time inside a store for fear of exposure to Coronavirus. Beyond the COVID-19 pandemic, businesses can expect more consumers to continue using click and collect deliveries, in bigger numbers than ever before.