The 34-hour reset rule allows drivers to reset their 60-hour or 70-hour clocks after 34 consecutive hours off duty. The rule has undergone various changes, confusing drivers on the Department of Transportation's (DOT) HOS 2020 34-hour reset rules. Here's a breakdown of how it works.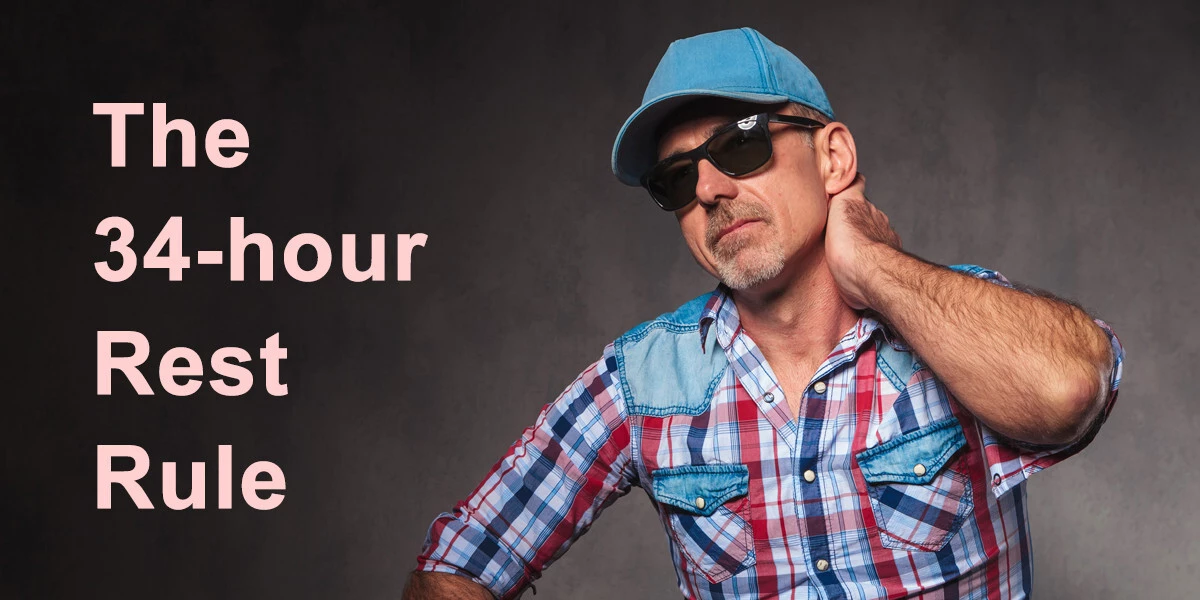 What is the 34-hour Restart Rule?
This rule lets commercial motor vehicle drivers reset either their 60-hour or 70-hour clocks. In some cases, resetting will allow drivers to get back to driving quickly. Drivers use this rule to their advantage by taking 34 straight hours under off-duty, sleeper berth, or a combination of these two.
There's a lot of confusion over the 34-hour rule, as it was implemented on July 1, 2013, but was suspended in 2015 by Congress via the Omnibus Appropriations Bill 2015.
The 2013 rule has two stipulations that are now void:
The 34-hour period has to contain two periods between 1 a.m. and 5 a.m to be considered valid
Restart is only allowed once after every 168 hours
These two provisions have been scrapped as the DOT later acknowledged that these didn't help drivers nor safeguard their health.
Drivers are allowed to take their 34-hour break anywhere, but they must be logged once they start the break.
Why 34 Hours?
34 hours is not an arbitrary number. According to the Federal Motor Carrier Safety Administration or FMCSA, 34 hours is an adequate amount of time for drivers to get some rest while retaining the flexibility needed for companies. The FMCSA says that 34 hours is the optimal amount of time to limit fatigue-related accidents and fatalities.
The original proposal was for a 24-hour restart rule, but the FMCSA said that this amount of time would make it difficult for trucking companies to schedule driver breaks.
Is a 34 hour Reset Mandatory?
The 34-hour break is optional, however, there are many benefits in using and learning how to log the 34-hour reset.
For example, this rule is the fastest way of refreshing one's driving cycle so they can get back on the road quickly. Again, this depends on the driver's specific case and their willingness to go back to driving within a short cycle.
How to Log a 34-hour Restart
Managing driver statuses used to be a tedious task with the use of paper logs. This is why the FMCSA has mandated the use, and implementation of electronic logging devices or ELDs, as the place for drivers to log their restart hours.
However, not all ELDs were created equal, and thus, companies must choose a vendor and solution that offers accurate tracking of driver statutes in real-time. Such ELDs will provide real-time insights to logistics managers to help drivers avoid violations of the HOS rules and plan routes and schedules optimally.