Amazon Logistics: Becoming an Amazon Delivery Partner
May 16th, 2020 4 Min Read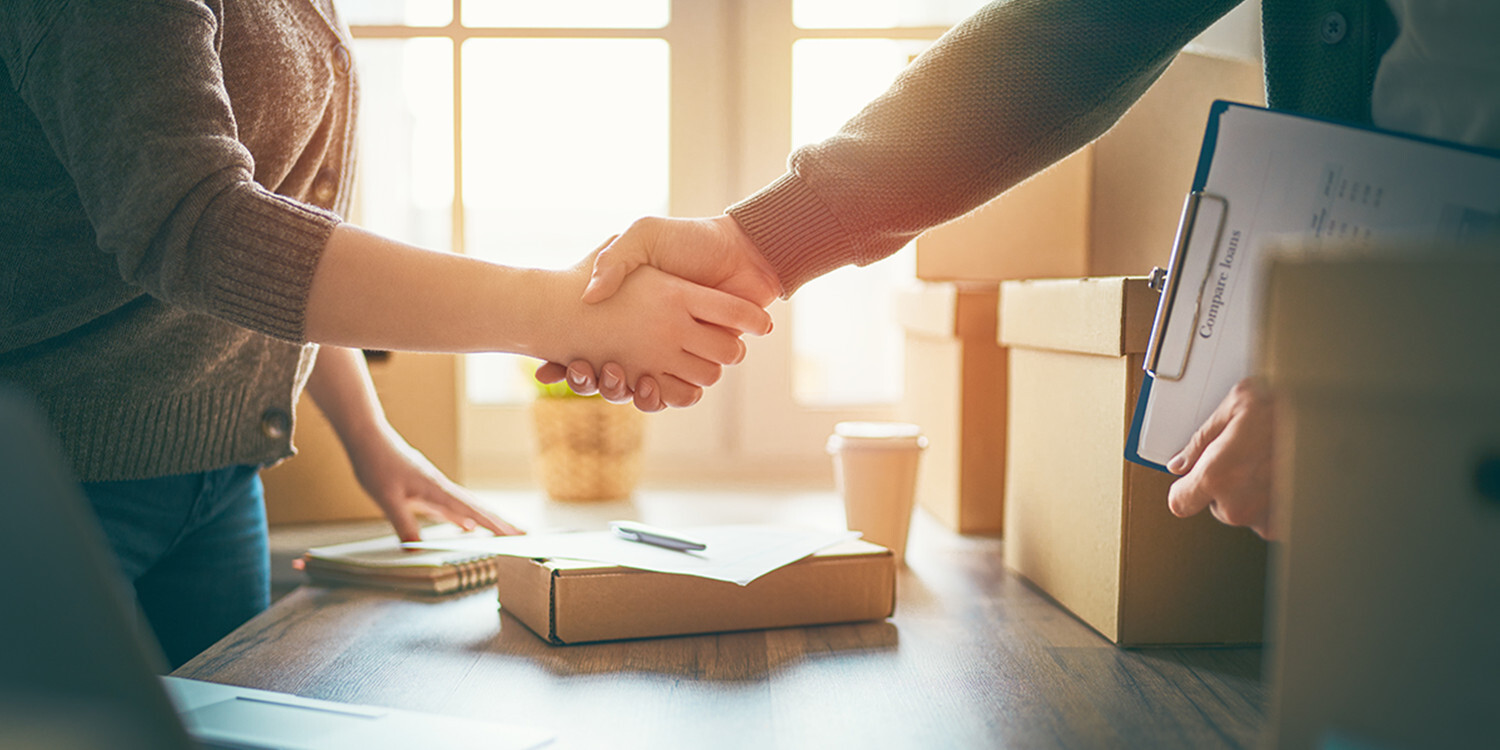 In 2015, Amazon launched its logistics business to lessen delivery time as consumers expect a quick order fulfillment. Amazon's logistics business was intended to ensure repeat businesses for the company and its sellers, but it has also created a business opportunity for entrepreneurs. If you are one of those looking at the Amazon business model to be part of its network partners, you may want to consider being an Amazon delivery service partner.
What is Amazon Logistics?
Amazon Logistics, in its simplest explanation, is more of door-to-door delivery, or what is commonly referred to as last mile shipping and delivery service. In a way, it is a network or marketplace that's technologically driven, where Amazon purchases the delivery services while retailers and independent delivery services are the suppliers.
There are two kinds of Amazon delivery service partners. Both of which are not considered as Amazon's employees, but are under contract with Amazon to follow the company's standards. Here are the two different types of Amazon delivery partnerships available to budding entrepreneurs:
Individual drivers - These are the ones who use Amazon Flex in receiving shipments whenever they can and want to. Individual drivers are akin to a gig worker, much like the Uber drivers who go on the clock when they want to.
Those who are searching for Amazon logistics jobs can try Amazon Flex, where they will get paid based on the number of hours they work. As its name suggests, the work hours are flexible, but those working for Amazon Flex are not considered as Amazon employees but are referred to as partners.
Independent Delivery Service - This is more popularly referred to as Amazon Delivery Service Partners or DSPs. They have their delivery vehicles and have fully employed drivers who deliver the packages on Amazon's behalf daily.
How Do I Start an Amazon Delivery Service?
Amazon Logistics relies on various third-party contractors who meet minimal professional requirements. Individuals or companies who want to become an official Delivery Provider of Amazon must meet the following criteria:
Licensed with the Automotive and Commercial Insurance, Workers Compensations and Cargo Legal Liability
Companies have policies for drivers as well as skilled and experienced drivers with complete documented safety training
Companies own cargo vehicles in good running condition with proof of service records. The cargo van or truck should, at a minimum, have 200 cubic feet capacity available for goods.
The Amazon DSP program mentioned above is an opportunity for entrepreneurs to become Amazon's delivery partners. Below are the criteria for the Amazon DSP
Minimum investment of $10,000
Owners agree to be 100% responsible for the hiring and development of their teams
Capable of managing at a minimum of 40 vans and 100 employees
Must ensure that shipments are delivered seven days per week throughout the entire year
How Much Do Amazon Logistics Owners Make?
Based on Amazon's projections, DSPs with 40 vans will have an annual revenue range of $1 to $4.5 million, while profits are around $75,000 and $300,000 annually.
What is Amazon's Logistics Impact on Sellers?
Seller Feedback ratings are affected by two main factors, namely, shipping time and delivery expectations. Customers are likely to provide a favorable review to sellers if they receive their orders fast or within the expected timeframe. On the other hand, late deliveries could result in low ratings for sellers. As such, Amazon delivery partners must work efficiently so as not to hurt a seller's reputation. This is especially true since a seller cannot pick a delivery provider and have no control over Amazon Logistics.
How Can an Amazon Logistics Partner Ensure Timely Deliveries?
Arguably, it is challenging to handle delivery vehicles, especially if you have more than 40 vans in the fleet. Fortunately, there are technological solutions designed to make fleet management easier.
At Dispatch Track, we have solutions to help any business manage its fleets effectively. Our Routing and Planning product allows for route optimization, where all it takes is a little setup and a few clicks to schedule thousands of stops a day. Our Telematics and GPS provide managers with visibility on their drivers and an easy way of complying with trucking regulations. These are some of the technological tools we make available to possible Amazon delivery partners to help them meet the high volume and demand for fast deliveries from Amazon customers.
Conclusion
Amazon Logistics is the retailing giant's way of creating a large shipping network to keep up with the growing demand for eCommerce and fast deliveries. There is a business opportunity for individuals and companies to earn healthy profits from being Amazon's logistics partner. But delivery partners must also ensure timely deliveries and careful handling of packages to ensure customer satisfaction over the long haul. Fortunately, there's technology to help DSPs in managing their fleets that's both powerful and affordable.
---
DispatchTrack is a leading provider of SaaS solutions that enable end-to-end optimization of operations and customer experiences in last-mile delivery. The company's platform includes modular tools for self-scheduling, route optimization, customer communication, real-time tracking and ETA, proof of delivery, and delivery network intelligence and analytics. With customers across North America, Europe, South America, and Asia, DispatchTrack is used by thousands of businesses of all sizes and many multi-billion-dollar enterprises across a wide range of industries, including furniture, appliances, building supplies, food, and beverage. More than 60 million scheduled delivery experiences are powered by DispatchTrack each year. For more information, visit www.dispatchtrack.com
Keep Reading: Better delivery service with 3pl software →