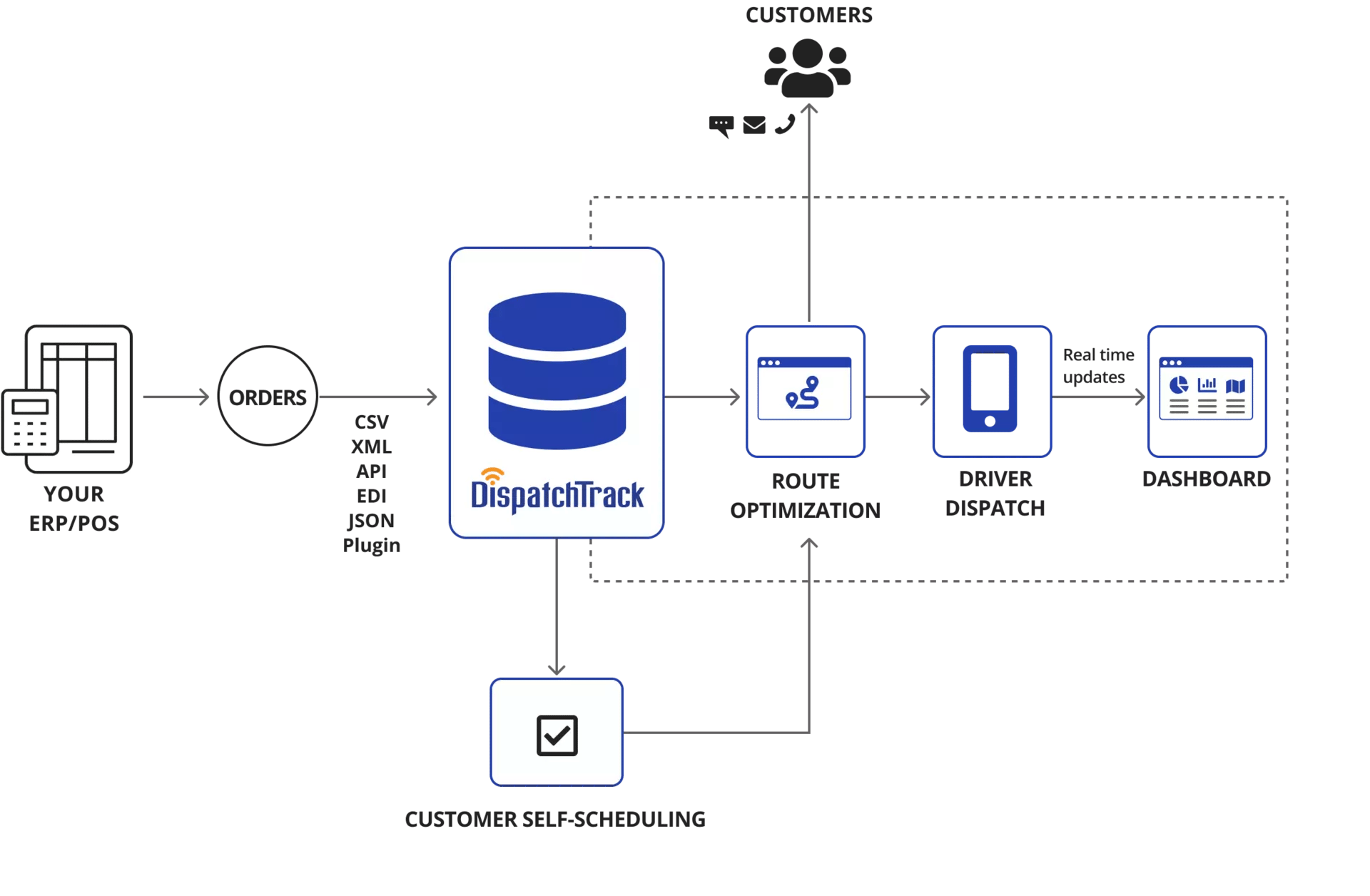 Other logistics software looks good in a demo but can't deliver in the real world. DispatchTrack delivers the goods so you can deliver for your customers. Our SaaS platform scales to meet large order volumes without missing a beat and without slowing down, all while maintaining unmatched simplicity of operation.
SaaS Cloud-Based Power Is There When You Need it
On-premises routing solutions can't handle dynamic increases in orders — and neither can other SaaS solutions that aren't designed for large volumes.
The DispatchTrack cloud-based system can scale dynamically from routing a few trucks to routing 1,000+ instantly and finish in minutes without any loss of precision of performance. Add scores of trucks, routes and orders without any slowdown.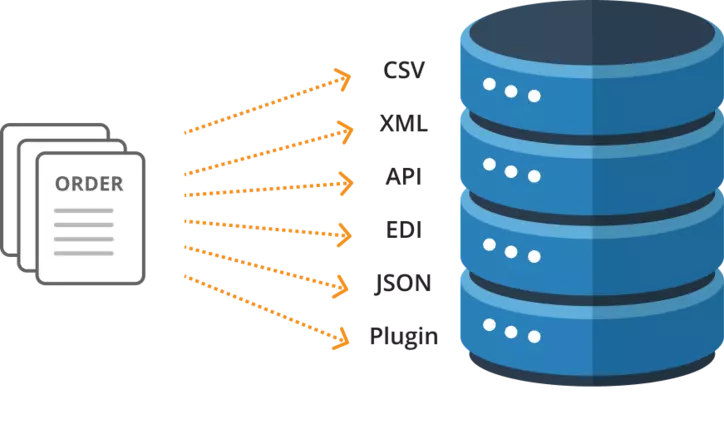 New Challenges, Quick Solutions
Last mile logistics is changing rapidly, and legacy systems just can't keep up. We're constantly working with customers to build new solutions.
Because we're cloud-based, new features are rolled out to every customer that wants them frequently and without new "installs" and the accompanying disruptions.
Easy Implementation
No last-mile software can help you if you can't get it running.
DispatchTrack's cloud-based software and simple, easy-to-grasp interface means users are up and running rapidly. Some systems require costly, time-consuming rollouts with high failure rates, but DispatchTrack helps you integrate our solution as painlessly as possible, whether you have one distribution center or dozens. Integrations for telematics and other technologies are already built in, and in the rare case we don't support something in your ecosystem, we'll work with you until we do.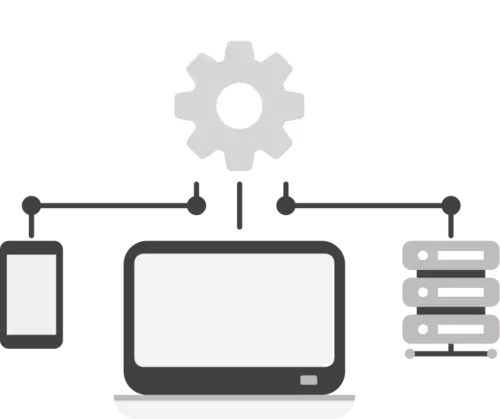 We Support You 24/7
Our support philosophy is the same as our product philosophy: we aim to give our customers whatever they need to succeed.
No more phone menus, no more robots. Connect with a live human being who knows the product and can resolve your issues whenever they arise.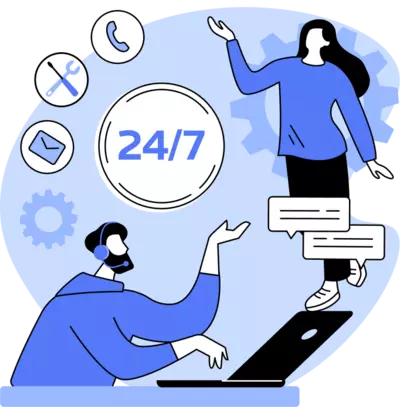 Live Online Customer Training
DispatchTrack is incredibly intuitive and easy to use — but we know any new tool is easier when someone walks you through it.
We offer free customer training — live and online — presented by DispatchTrack veterans. That includes training for users in their free trial period, for new users at existing clients or even if you just need a refresher. We're here to help you succeed.