Proof of Delivery and Notes Made Simple
The DispatchTrack mobile app is a powerful extension of our core system that provides your drivers with an easy way to document each delivery.
DispatchTrack App Tools and Features for Your Driver:
Paperless Mobile Dispatch
Ability to Add Notes Directly to Orders
A Simple way to Link Pictures & Signature to Each Delivery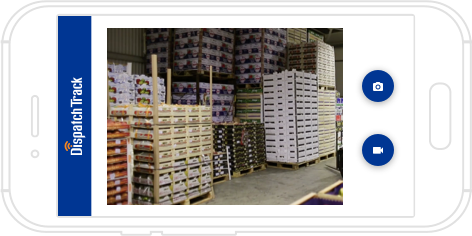 Document the full chain-of-custody with the pictures feature that allows drivers to collect as many images as they need to verify spoilage or the freshness of the cargo. Without proof, cases could be miscounted or lost and blamed on your drivers, leading to a hit on your reputation or false liabilities.
The mobile app lets your drivers quickly add notes for complicated situations and collect a signature to verify exchange properly. Remove any guesswork concerning deliveries by collecting proof at every step — all of which is automatically Geo and time-stamped for future reference.

— Lee Goodman
CEO, Jeromes

Route optimization to minimize Fuel and Labor Costs
As a wholesale distributor, you always need to worry about delivery costs. Given the recurring nature of the deliveries, sm …
Read More


Accurate ETA's and predictability.
The customer is planning their business based on receiving their merchandise at a certain time. A chef that is expecting a lar …
Read More


Real-time Visibility and Tracking.
In this day and age of instant communication, when a customer wants to know the status of their order, they want …
Read More


Customer Communication.
Predictability and transparency create trust. In wholesale distribution, this equates to a competitive advantage …
Read More