Give Your Customers Accurate ETAs and Predictability
Chefs don't like late. Routes are always in flux and nuanced delivery knowledge isn't shared among the drivers. Eliminate muddled information, disorganized routes and late deliveries with these key features our system provides for your customer's benefit:
An Automated 24 HR Notification Text, or Call
A Tracking Widget for Your Website for Customers
Live, Accurate "In Transit" Updates of Delivery Truck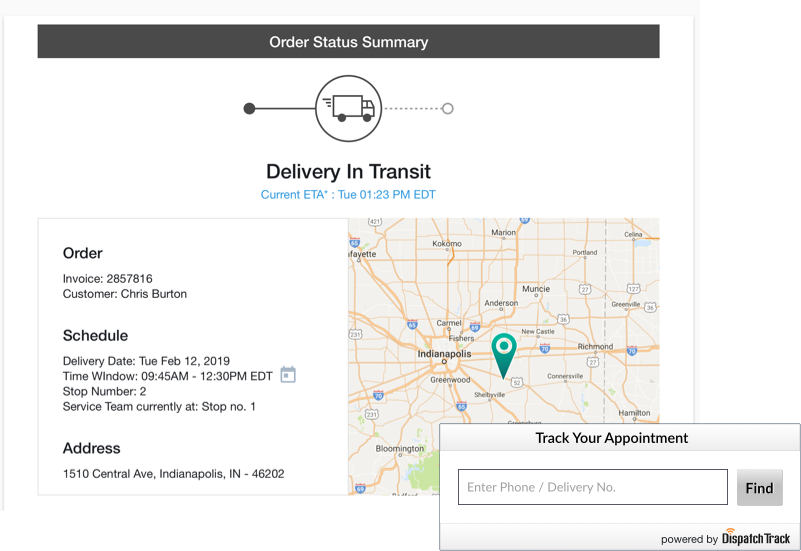 Your customers trust their daily revenue on the reliability of your service. A restaurant cannot fill their salad bowls if your produce doesn't show up on time. A key benefit of DispatchTrack is the ability to get ahead of the curve by planning and optimizing routes a full day beforehand. This allows you to inform customers early and often about their next delivery. Our system can send out an automated 24 HR Notification call, or text as soon as routes are finalized.
If there are delays due to traffic or other unexpected situations, your driver needs to let your customer know so that they can adjust their day. The more accurate your ETAs are, the stronger the business relationship will be with your customers because they know working with you means dependability and transparency.