Accurate ETA's and predictability
The customer is planning their business based on receiving their merchandise at a certain time. A chef that is expecting a large party at his restaurant cannot fulfill his duties if he does not get his produce at the expected time. It is best to tell them what time the delivery will occur much in advance, as soon as routes are finalized. If there are delays due to traffic or other unexpected situations, you need to let your customer know so that they can make the necessary adjustments. The more lead time you are able to give and the more accurate your ETA is, the more comfortable the client feels about doing business with your organization because they know that working with you ensures their success.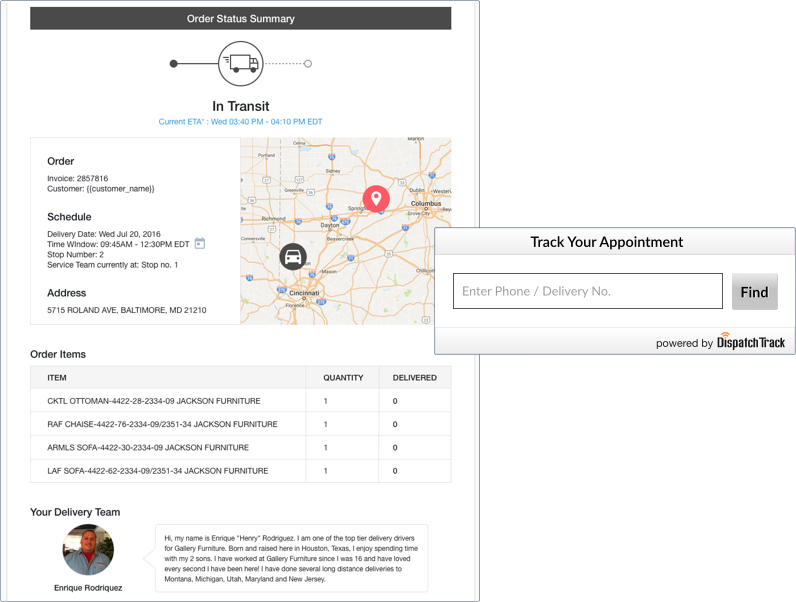 — Norman Alegria
Director Guest Care, The Dufresne Group

Route optimization to minimize Fuel and Labor Costs
As a wholesale distributor, you always need to worry about delivery costs. Given the recurring nature of the deliveries, sm …
Read More


Real-time Visibility and Tracking.
In this day and age of instant communication, when a customer wants to know the status of their order, they want …
Read More


Customer Communication.
Predictability and transparency create trust. In wholesale distribution, this equates to a competitive advantage …
Read More


Protect From False Liabilities with Proof of Delivery.
Wholesale distribution involves orders with large line items, and they are perishable. Customers do reject items that they think…
Read More