Route Optimization to Minimize Fuel and Labor Costs
As a medical supplier, you always need to worry about delivery costs. Given the recurring nature of the deliveries and long term contracts, a small increase in costs per delivery can add up over time and affect the company's bottom line.
What do you need to do to keep your delivery cost low? One option is to plan optimized routes that consider:
Customer's preferred time windows
Minimum labor costs
Shortest Distance Routes to save on fuel costs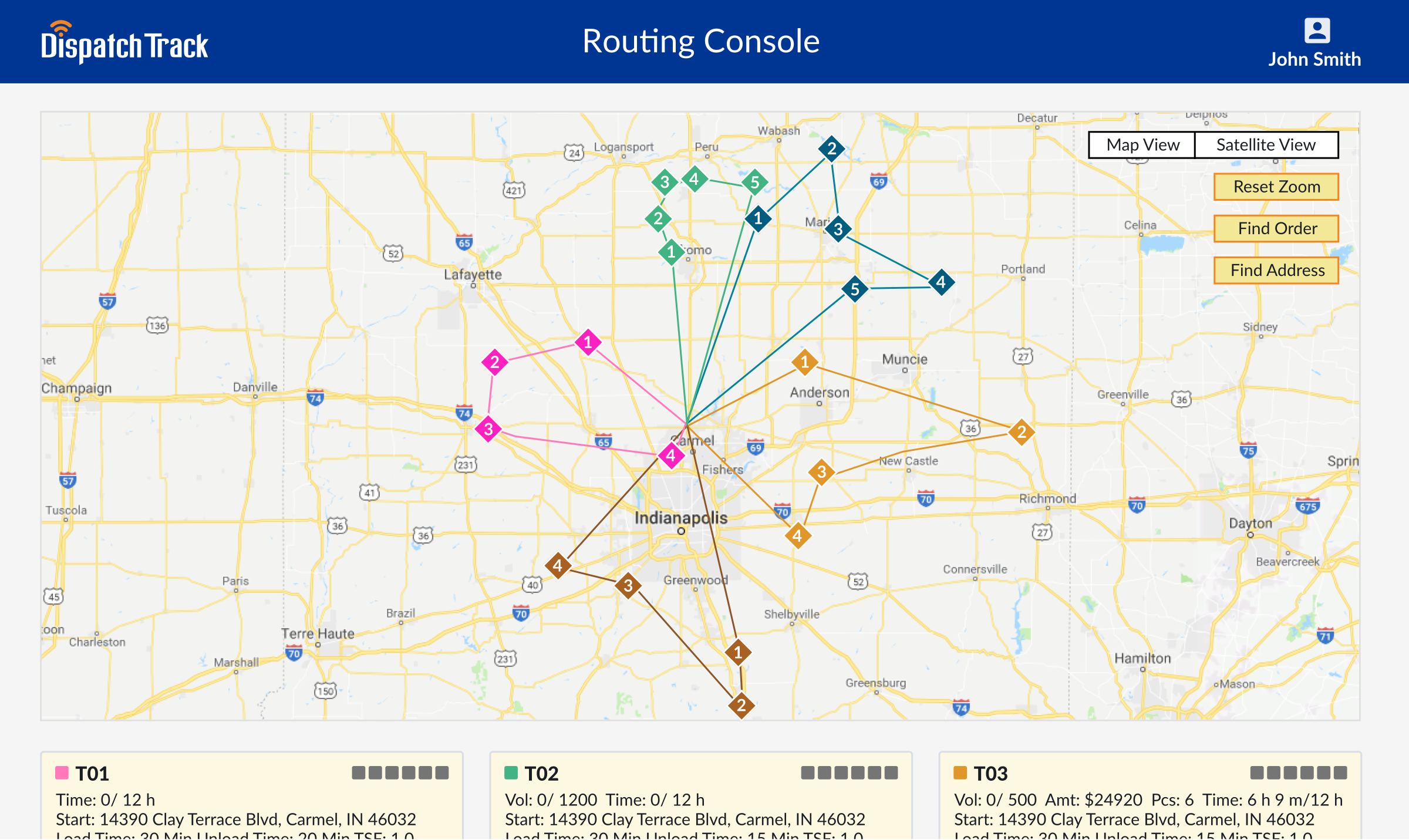 Customer's preferred time windows
When you cater to the nursing homes where you have long terms contracts, they are depending on you to deliver the equipment and supplies. Urgent procedures, critical medicines may be needed which have no negotiable time window. You have a commitment to fulfill while you also need to keep your costs low on the delivery.
You need to deliver merchandise to the customer at the times that they are open and able to receive merchandise. It may be okay to ask the customer to give different time windows when they can receive the delivery truck and receive merchandise. But depending upon the relationship with the client, sometimes you are required to honor their top-preference time window. Moreover, customers appreciate flexibility and you being able to cater to meet their time window.
Minimum labor costs
With the logistics industry facing a huge truck driver shortage, the gap between supply and demand has skyrocketed the labor costs. One third of the motor carrier expenses is the truck drivers' compensation as per a survey conducted by American Transportation Research Institute (ATRI) In addition, labor costs can be high and vary depending upon the skill of the driver and also the times when it is considered overtime. As you plan your routes you need to try and minimize the labor costs.
Save fuel costs
Fuel costs are growing higher, and trucks are not fuel-efficient. Fuel (diesel) prices have gone up by almost 30% from what it was in the previous year per the U.S. Energy Information Administration fuel pricing report. Most trucks drive at least 100 miles per day and sometimes even do multi-day trips. With such a long distance to travel, saving on fuel costs is critical to stay competitive. Fuel costs are just next to Driver's wages in the total average marginal cost with a little over one-fifth of the total while driver's wages are over 30%. Therefore, it is imperative that you plan the shortest possible route for your deliveries.
Imagine the challenge where you need to have a route that optimizes the preferred time window, minimizes the fuel and labor cost and a few others specific to your company and your customers! Creating such optimized routes with various permutations and combinations costs time and money, and this can possibly result in merchandise waiting to be delivered while the routes are being planned out. Delays are the last thing you want in your business where time is of essence.
DispatchTrack's self-learning route optimization algorithm allows you to control your parameters, in an easy-to-use map-based graphical user interface. This is done so that with the click of one button, thousands of stops are scheduled to hundreds of trucks in just minutes.