Protect your business from false liabilities through proof of delivery
Complaints from customers that either their merchandise was not delivered, delivered incorrectly, or there was property damage during the delivery process can result in thousands of dollars in liabilities. As with any customer-centered organization, without proper proof, it is hard to know if the complaint is due to the actual situation or not.
As a delivery organization, your job is to improve customer satisfaction and increase customer success. While you need to address genuine claims from customers to ensure your customers are satisfied, you also need to ensure you protect yourself from false liabilities. This is essential because false liabilities are also a drain on the productivity. The costs incurred are huge in the last mile logistics and you are faced with stiff competition all of which are no help to your bottom line. What is the solution to address this pain point?
How often have you received merchandize in a condition much different from how it was when loaded? Many a time you may have customers not being available at home to receive the products but there was no way to establish that when the customer complains of delays. There are also instances when the driver could have missed some of the receipts, signatures or capturing the As-is scenario effectively. What better than having a picture of a locked door or damaged product and a signature from the customer? The pictures, notes, signatures, electronic receipts are all what make your life easier in disputing false claims and establishing facts while avoiding delays in resolution and protecting your business.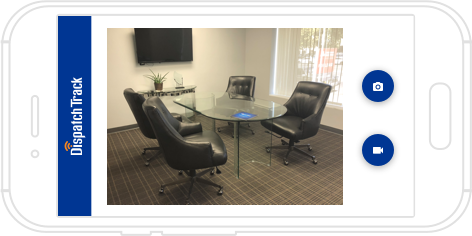 In order to avoid false liabilities, it is best to have undisputable documentation in the form of signatures before and after the delivery process, time-stamped and geo-stamped, along with proof of delivery signatures and the release of liability forms from the consignee etc. The more documentation you have, the more you know about what exactly happened and you become better prepared for false liabilities. Protect your business.
DispatchTrack's solution gives you the power of instant proof of delivery and all the documentation needed to support the delivery process in a quick and easy way. Driver is empowered in the system to capture the signature electronically, take pictures of the condition of the goods, upload into your dashboard, provide receipt to the customer and communicate to you as well. You can track all these sitting in your office from your DispatchTrack dashboard instantly.
DispatchTrack software also has provision to collect proof of driver's driving habits, regulatory requirements, etc. and hence saving driver from unnecessary paperwork and you from capturing the facts in real time.