Protect From False Liabilities With Proof of Delivery
Consumer services involve orders that involve high value merchandise. Customers do blame liabilities on drivers when they think an item is damaged. Having said that, sometimes a customer contacts you to say that they did not receive their merchandise, or you notice that what you expect as returned merchandise is different than what is returned in the truck. This is when it's best to have proof of delivery signatures and detailed documentation. It should be in the form of notes, data, pictures and videos on what was delivered, what was rejected, and the reasons why. This can protect your business from false liabilities.
As a delivery organization, the last thing you want to focus your energies is on False liabilities and legal battles. Claims are what you cannot run away from but are also a drain on the productivity. Your job is to improve customer satisfaction and increase customer success. How do you protect yourself from false liabilities? What is the way to distinguish between a genuine claim and a false liability? The margins in the last mile logistics are low and last mile logistics cost half of the total logistics cost. So, you are already having to deal with a huge chunk of the total cost and do not want to add to that the money spend in addressing liabilities.
You need a system that has built in ability to have proof of delivery and a facility to capture the condition of goods in real time. There could be instances where customers may say the merchandize was not delivered as per their preferred time window or it was damaged. You may in for heavy liabilities if these are true. But, unless you have proof of the scenario, it is difficult for you to prove that your organization was not at fault.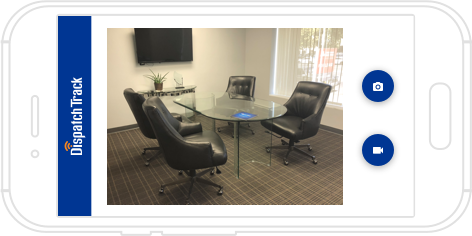 A call from the driver may not suffice, you may need to be able to see the status in the As-is condition. You also want to have the signatures of the customer recorded and their comments and driver's written report with you. You may have to handle a customer complaint well before the driver completes his trip and submits the papers/proofs. How do you handle it without concrete evidence?
DispatchTrack's solution ensures that the proof of delivery, condition of the goods delivered, customer's non-availability status, payment details etc. are captured electronically and delivered immediately to your office. The solution locks-in the driver and customer into capturing the signatures, and other proofs to complete the delivery and change the status to done. So, there is no way the driver can forget or customer refuse in giving the necessary inputs for completion.
You can even have proof for regulatory requirements compliance with built-in mechanism to capture the hours of service, Vehicle inspection status, speeding or other bad driving habits, exact location and other details needed to protect your organization. Moving towards evidence based order execution relieves your organization from the unnecessary hassles in dealing with false claims.