Real-time Visibility and Tracking.
In this day and age of instant communication, when a customer wants to know the status of their order, they want to know right away. Customers are expecting a real time visibility of their merchandize and are not willing to understand your challenges. Perform or Perish is the mantra in this industry wrought with stiff competition.
When your customer service team receives a call from the customer to check the status of their order, they need to have real-time information on the full details about the order. Just knowing the driver's location is not sufficient. They need an accurate ETA that considers real-time traffic. They need to know the status of the order and notes that were entered by other customer service reps etc. Visibility of their order status in real time and transparency in dealing is what the customers are expecting. If you are able to provide this real time information, the customer calling truly feels that they are being helped and the delivery organization is in control of the order delivery. While there is huge amount of data floating around, utilizing it for actionable insights is what is lagging behind in this industry.
Many customers don't even want to call customer service where many a time they need to wait until the support person picks the call or puts you on hold to get the exact information. Customers want speed and convenience! From their smartphones which are an integral part of the customer's lives for managing their daily activities, they want to look up the status of their orders. Even better, the status is being proactively pushed to them via email, text and phone calls, so they feel assured and can better plan their day.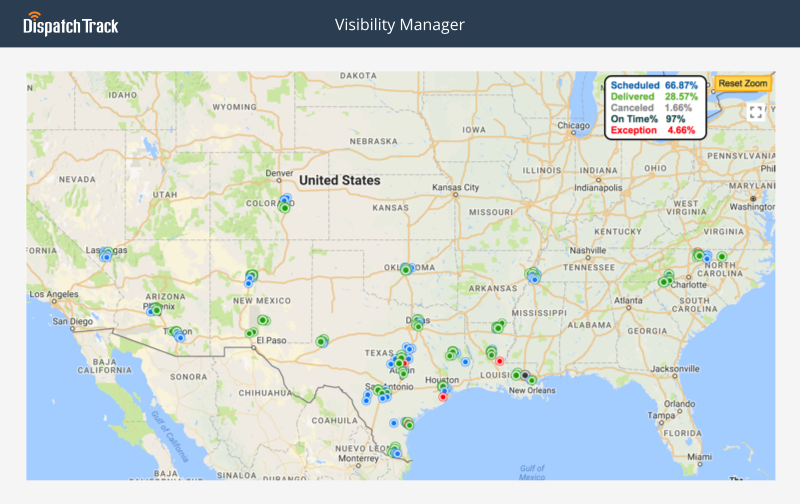 In order to meet these modern-day demands and expectations, your service organization must be equipped with software that is fully connected, all the way from the inventory management system, to dispatch & routing system, and the driver's system. It must be intelligent and have predictive algorithms to give accurate ETA's.
At any point, customer should be able to track the order status. Customers want to know where their shipment is and when it will arrive. Gone are the days when customers were willing to let you decide when the delivery will arrive or forgive you for delays. When your customers are able to plan their lives by the minute and hour, they need more accurate prediction from you to better manage their own activities.
For the customer it may seem a simple requirement to be able to have accurate ETA. But, you know the complexity involved in getting that accurate status of the order in real time. The solution you choose should make your life and your stakeholders' lives simpler and efficient. You need an integrated solution that can take inputs with little intervention from the driver, or minimal inputs which makes the driver feel less burdened and be able to focus on the driving. Your solution should be able to push information to the driver from the operations team as and when needed. Similarly, the system should capture data from the vehicle and driver and communicate to the operations team and customer. You need a system with a dashboard that works as your control and command center. You should get all alerts and notifications and be able to respond to emergency situations. DispatchTrack solution does that and more giving you and your customers and driver a real time visibility and tracking of the order status.