See All the Orders and Your Drivers From One Vantage Point
Order Tracking
To stay competitive, your customers need real-time tracking and updates of their deliveries en route. In this day and age of instant communication, when a customer wants to know the status of their order, they want to know right away. They might be on a job site waiting for supplies while workers stand around.
Customer's now days are demanding real-time visibility of their building supplies and are not always understanding of your challenges. Sink or swim is the mantra in this industry wrought with stiff competition. By adding Track Widget to your website, customers can track live, accurate ETAs right from their mobile phone or laptop. On the tracking page, you can list line item details and even features a driver bio with their picture.
Visibility
You need a system that works as your command center; that's what Dashboard does for your operation.
When your service team or dispatcher receives a call from the customer about the status of their order, they need to have real-time information and full details about the order within reach. Just knowing the driver's location is not sufficient.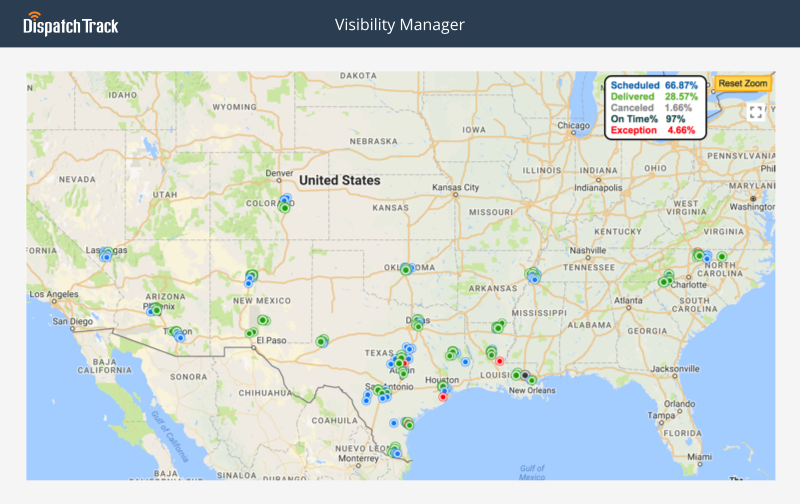 Customers need an ETA that can accurately take into account real-time traffic situations while also adding in times for other orders and tasks. Aside from the order status, they'd appreciate notes that were entered by other customer service reps, etc. If you can provide builders and site managers with all of this information, they will genuinely feel served and that your organization is in firm control of the delivery.
The solution you choose should make your life and your stakeholders' lives simpler and more efficient.
A lot of customers don't even have time to call customer service due to their experience with slow service and being put on hold for exact information. This is where DispatchTrack stands out, as the order status can be proactively pushed to them via email, text, and phone calls, so they're not burdened with having to chase down answers and instead can go about their busy day.
While there is an immense amount of data floating around, utilizing it for actionable insights is what's lacking in the building supplies industry. To meet modern-day expectations, service organizations must be equipped with software that is fully connected, all the way from inventory management to the dispatcher, the routing engine, and the driver's system.
DispatchTrack does all that and more. As a powerful, elegant solution that brings all the relevant elements together to the benefit of everyone.