The coronavirus pushed everyone into a massive lifestyle transformation. Wearing masks, social distancing, and staying at home except for essential tasks have become the norm for many around the world.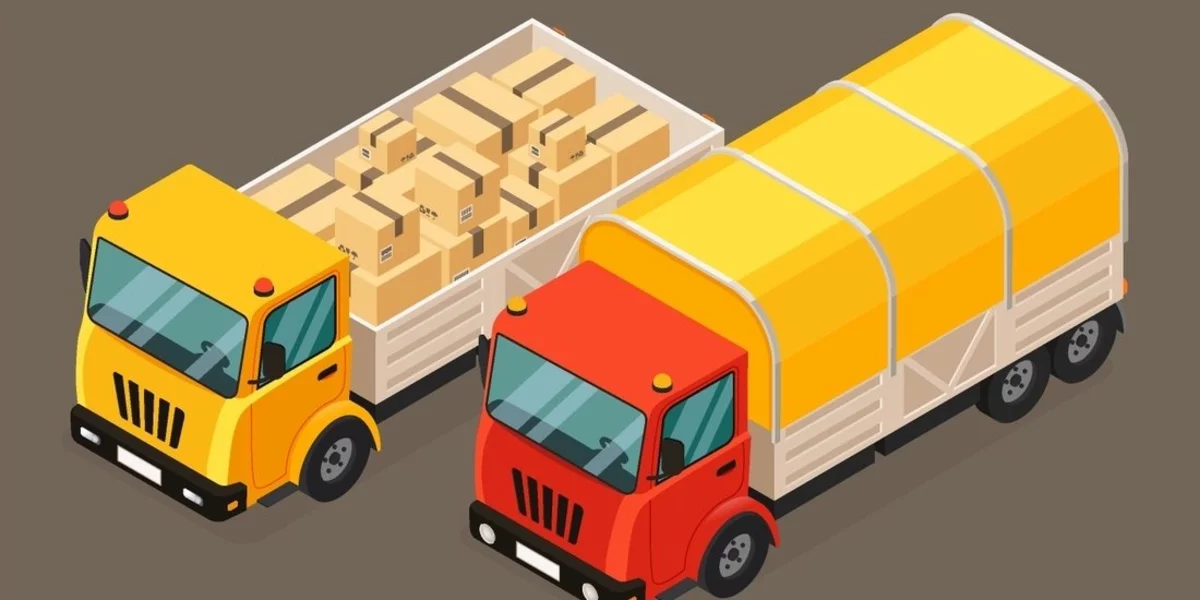 These changes are causing a big spike in e-commerce demand, forcing logistics companies to ensure high operational efficiency without compromising customer service. Keeping delivery costs reasonable while handling high order and delivery volumes is mission critical—especially when dealing with larger items like furniture or appliances that require additional service beyond delivery. All this makes vehicle routing software a must-have. Simply put, costs can't be managed without the right tools. Here are the essential features companies must consider before buying route planning software:
Delivery Routing Software: Key Features to Look For
Dynamic Routing
Businesses have multiple vehicles that have different service calls, pick-ups, and deliveries to make. Fleet managers must ensure that all delivery vehicles will be plying the most efficient routes to meet promised delivery times. As such, it is essential to choose a vehicle routing software with multi-route capabilities. Likewise, the software must be capable of rerouting already planned routes in cases of last-minute changes in delivery assignments.
Last-minute changes are inevitable these days, especially since on-demand deliveries are on the rise. Good fleet routing software can handle all last-minute changes in delivery assignments and schedules and update delivery routes automatically. Or, in other words, the software must be capable of dynamic routing.
This means finding the optimal routes according to real-time constraints, allowing your business to handle changed or last-minute orders cost-efficiently.

Rapid Route Optimization
It's not enough for software to cough up new routes and assignments. Equally essential is the ability of the delivery route scheduling software to provide optimal routes as quickly as possible. You should be able to set initial routes—even if they include thousands of orders—in a matter of minutes. Your software should also be able to reroute in real time. Changes or additions of drop-offs affecting, potentially involving multiple delivery vehicles, are inevitable—and they must be made swiftly if you're going to keep customers happy.
Geofencing
As a dispatcher, you want to know when your drivers are going off their routes. With geofencing capabilities, you can draw a line around the area in which a particular truck's deliveries for the day are scheduled to occur, and then receive automatic alerts if the GPS-tracking shows the driver outside of that zone. This gives you the oversight to spot any issues your drivers might be having and immediately reach out to them to resolve the situation and get the route back on track.
Easy Data Handling
Businesses are handling a ton of customer data every day, and it is inefficient to type all addresses and other info manually into your systems. In this day and age, digitization allows businesses to capture certain data automatically by integrating with other systems. Basically, your software should be able to automatically import information from formats such as .pdf, .csv, and .xls, to name a few, and facilitate the movement of data easily.
Analytics and Reporting
Ensuring operational efficiency in fleet management requires analyzing data. As such, it's best to pick a delivery routing and dispatch software that has a centralized dashboard showing detailed analytics. Generating and analyzing data captured by the built-in data generator and analyzer helps executives and managers make data-driven decisions.
Smart route optimization software can also generate historical data and analyze it. These functions enable companies to improve their operations over time.
Integration
Fleet operators use multiple systems and solutions every day in order to get their jobs done. Thus, operators should choose a routing software that can be integrated into existing systems. Otherwise, they'll spend a ton of time on frustrating tasks like switching from one solution to another in order to find a simple piece of information. Time spent grappling with IT that doesn't want to play nicely with other solutions can add up quickly—and it costs businesses money.
Customization
No fleet operations are the same—each business has its unique needs and goals. As such, choosing a logistics routing software that can be customized to fit your company's needs and support its goals is necessary.

Continuous Product Development
Technology advancement happens all the time. When choosing a routing and vehicle scheduling software, make sure that the vendor plans to develop the product to leverage new technologies as they come.
It's best for fleet operators to ask the routing software developer how the upgrading and updating process is. Ask ahead if the provider will ask for additional payments when upgrading the delivery routing software.
Checking in on the Routing Software Provider
It's not enough to check out the vehicle routing software features. Fleet operators must also evaluate the solution provider. Researching the vendor is the only way businesses can ensure that they get the most out of the software. Here's what companies must check regarding the routing software provider.
Great track record
Fleet operators should know the provider's track record by asking if it has worked with other similar businesses. Was the vendor able to deliver on its promises to other clients? The process of checking the software provider's track record is similar to vetting job applicants: you have to know what previous companies have to say about the provider.
Quality of support
It's best to work with a supplier who offers great customer support. Being able to get in touch with the provider for any questions or difficulties using the software goes a long way in using the software more effectively.
Suitability as a long term partner
Companies should go for a routing software provider capable of accommodating changes in the company or even growth in operations in the long-run. Fleet operators must look for products owned by vendors who can be long-time partners or face the possibility of looking for a new product and vendor within a few years.
The COVID-19 pandemic puts more pressure on businesses to ensure efficient deliveries while providing a great customer experience. A worthy vehicle routing software offers visibility, flexibility, and accuracy throughout the delivery process. Fleet operators have to choose their software carefully.