Perform a quick internet search on supply chain and logistics management topics, and you'll come back with more questions than answers. Here, we'll review and add insight to the most pressing and persistent issues of these industries.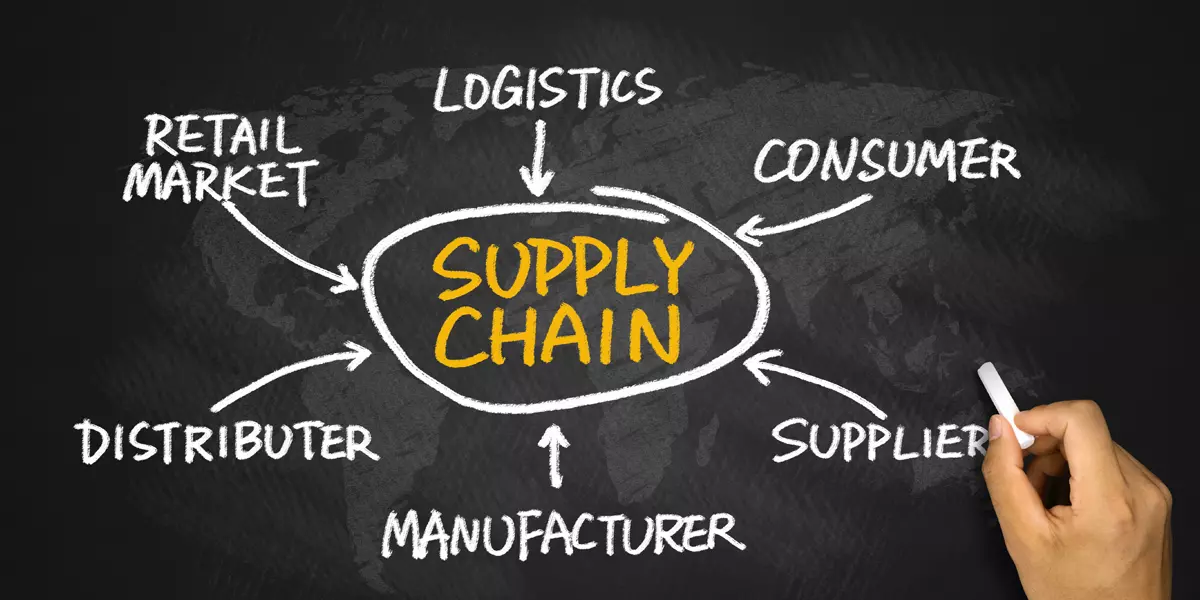 Supply Chain Management and Logistics Management, what is the difference between them?
Supply Chain administration is a comprehensive point of view of business tactics and performance from acquisition to delivery. On the other side, logistics management centers on the capacity to deliver the goods; logistics management is a subcategory of overall supply chain functions.
Logistics
The detailed coordination of a complex operation involving many parties or supplies.
Supply Chain
The sequence of processes involved in the management, production, coordination, and distribution of commodities.
What are "Pull" and "Push" supply chain management strategies?
"Pull" and "Push" have different meanings when it comes to supply chains; let's look at them individually.
Pull Procedure
Pull strategies are focused on keeping stocks low and reacting quickly to demand fluctuations.
Push Procedure
On the opposite side, we have Push strategies implemented based on the assumption that demand is predictable. From that predictability, the product could be manufactured and moved up the supply chain in preparation of predicted demand.
Keeping that in mind, we can probe into "Push/Pull Strategies.
Push and Pull Strategy
Push/Pull strategies are concentrated on making sure the supply and demand; essentially, all supply chains are a combination of push and pull strategies.
What are some logistics and supply chain trends?
During this incredible time of innovation and transformation, the supply chain and logistics management are rapidly evolving. Several key indicators signal trends that will keep expanding, and you should track to stay ahead of the pack.
Competitive Advantage will be Claimed by Superior Efficiency and Engagement
Continued adoption and expansion of Same-day Delivery
Amazon Will Proceed to Grow its Own Shipping
What's the driving force behind innovation in supply chain and logistics?
The demand and need for transparency is the top motivator behind supply chain innovations. This highlights that even today, numerous businesses are operating "Last Mile Blind,"; with no ability to track and trace their logistics on the last mile. Because of this obstacle, innovations are rising to meet the challenge, deploying technology that allows end-to-end tracking of drivers and fleets in the field. This software is highly-advanced, enabling tracking of goods loaded, auto-dispatching, and routing done by an AI-assisted routing engine.
eCommerce is changing logistics for good
The arrival of online shopping has essentially turned "established" logistics models on their heads. As it stands, eCommerce requires three times the logistics space than its brick and mortar counterparts.
As a consequence of the eCommerce evolution, the power exchange between businesses and consumers has been displaced and occupies a new dynamic.
Now, more than any time in history, the consumer is king. Buyers have emerged as the deciders; they pick and choose the winners by deciding what they want, how fast they want it delivered, and from which seller (price). For this reason, companies of all sizes have been put into a position to oblige or lose favor. Thus, more logistic-centered businesses are streamlining everywhere they can and expanding strategic partnerships with 3PLs to deliver the goods with maximum efficiency.