Running and managing a beer distribution enterprise is no walk in the park. Aside from engaging with customers and managing your personnel, you also need to supervise deliveries and route plans.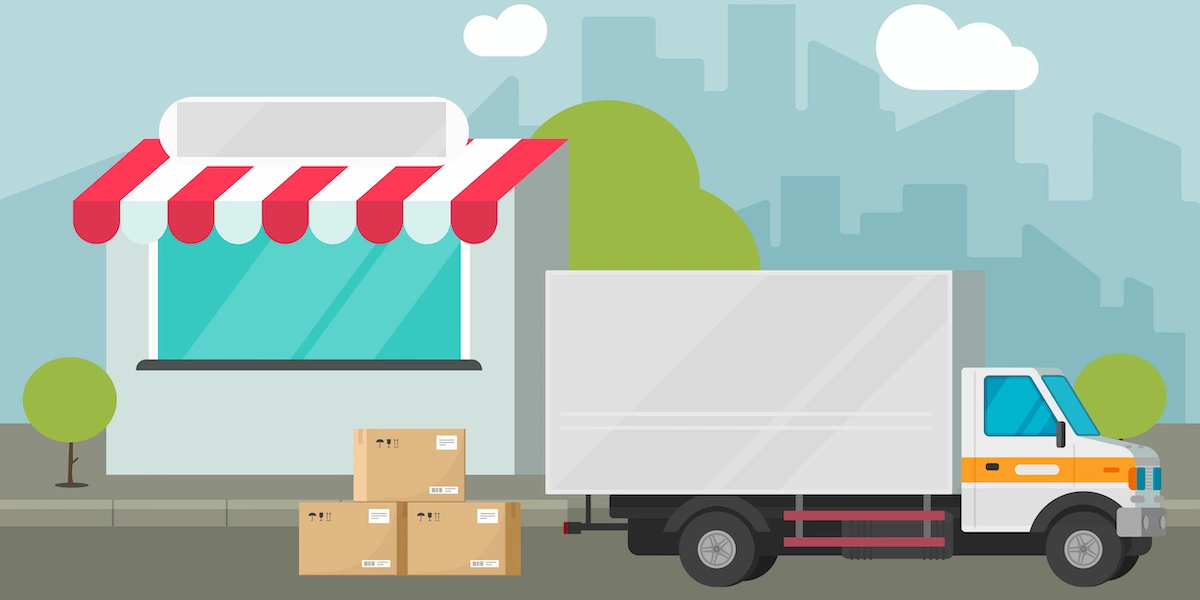 Beer and other beverage distributors can deal with hundreds or thousands of customer deliveries per week, comprising tens of thousands of cases. Given that this is a high wire act to begin with—and given the amount of disruption the beer distribution sector has seen as a result of the pandemic—it's more important than ever to make sure that you actually have the right tools for the job.
What does that mean in practice? It means finding the right route planning tool.
The Top Challenges Facing Beer Distributors
Beer distributors are facing challenges these days—some newly emerged in the past two years, others that have plagued the industry for a long time:
Difficulty coordinating deliveries with sales and merchandising
Most established businesses in this area have been serving many of the same accounts for years—they're used to doing things the way they've always been done. Unfortunately, the old-school methods and technologies often leave a gap in visibility that makes it difficult to keep delivery, sales, and merchandising on the same page throughout the delivery day. This can have a real impact on customer experience.
Poor communication systems
Beverage companies frequently have gaps in their communication processes—whether that's communicating effectively with drivers or proactively notifying customers of delivery changes—which can cause delivery delays. Unfortunately, delays in deliveries often lead to unhappy customers. Luckily, beer delivery management software can make a huge difference here.
Less optimal delivery schedules and routes
The volatility in the beverage supply chain is causing more difficulties in optimizing delivery routes and schedules than ever. With established static delivery routes, it can be difficult to adapt to off-day requests, cancellations, or anything else that's not in the established plan. Your business relies on the stability that comes from these recurring routes, but they leave you with a lack of flexibility that can impact your bottom line.

How the Right Route Planning Tool Helps
It's more challenging for beer distributors to overcome the above-mentioned challenges if they are still planning stops and routes using legacy route planning technology.
Route planning itself is a complex process. There are, after all, many factors to consider including weather, traffic, driver and customer availability, and so much more. Static routes can account for this complexity up to a point, but they fall apart if there are any changes in parameters.
Fortunately, you don't have to rely on a legacy route planning app to get the job done—since the right optimized route planning tool can actually boost flexibility, bridge the gap between planning and execution, and ultimately save you money.
Improved fleet productivity
Grocery stores and on-prem dining establishments have higher expectations than ever. These businesses won't care if your team made a mistake on scheduling or if you suddenly became short-staffed. Their primary concern is that you make deliveries on time.
Luckily, the right route planning tool can help you meet the increasing demands of your customers. How? By combining strategic planning (i.e. the creation of static routes) with dynamic routing for lower tier customers and unexpected changes on the day of delivery. This kind of hybrid routing approach can pay huge dividends.
Ideally, the tool will allow you to make changes on the fly. For example, if a major client makes an off-day request, you can make changes and re-optimize the route in just a few seconds. This way, your drivers will have what they need to deliver on time, all the time.
Real-time visibility
It's not enough to provide optimized routes to drivers. After all, having the most efficient and cost-effective routes won't mean much if your drivers can't follow the routes provided to them. At the end of the day, Visibility is crucial for helping to bridge the gap between planning and execution—since it's your most valuable window into execution.
This is why advanced route planning tools have both integration with telematics systems and automated status updates that are pushed back to dispatchers during the day of delivery, which allow fleet managers and dispatchers to keep track of every driver's real-time movements. GPS tracking enables fleet managers and dispatchers to monitor a driver's location to ensure that they are faithful to the route plans and sticking to the planned schedule.
Real-time tracking also offers other benefits. For one, it will allow you to share the driver's location with your customers so they can prepare to receive the goods.
Sharing tracking information with customers offers them something concrete. They can check on the driver's location on a map using their mobile gadgets and in real-time. Customers then will have the confidence and peace of mind knowing where their packages are.
Plus, tracking drivers in real-time also allows you to provide customers with accurate ETAs. GPS tracking features are useful in determining whether your drivers can make it on the earlier provided ETA. Customers can also be informed should there be a delay.
Real-time tracking also helps improve fleet safety. Advanced routing tools with telematics integration enable fleet managers and dispatchers to monitor drivers' behavior on the road so they can determine if they're idling or driving dangerously. Real-time monitoring also helps identify unsafe road practices like overspeeding, harsh cornering, or braking, so supervisors can provide the necessary coaching.
Optimization of your distribution territories
Planning territories in an effective way is critical if you want to increase your operational efficiency. Keep in mind that so much fuel and drivers' time are wasted when you send drivers back and forth across your distribution territories. In contrast, drivers working with route plans that make sense from a geographic perspective will be more productive as they can cover more deliveries if their drop-off points are closer together.
This can be an involved process—which is why ease of use in your route planning is so important. You want to be able to make changes on-the-fly as needed, and immediately visualize the projected cost implications of those changes. When you can do that, you can start making data driven decisions at every step of the distribution process.
Beer distributors have more challenges to grapple with than ever at the moment. Fortunately, the right route planning tool can help by increasing operational efficiency, improving communication among delivery stakeholders including customers, and powering data-driven decision-making. The result is that it's easier to keep your customers happy—all while optimizing your bottom line.