Deliveries are costly, with companies reporting that the average last mile delivery model accounts for 41% of their total supply chain expenses. This is why enterprises like grocers, retailers, logistics providers, among others, are hesitant to add new delivery services or expand their present ones.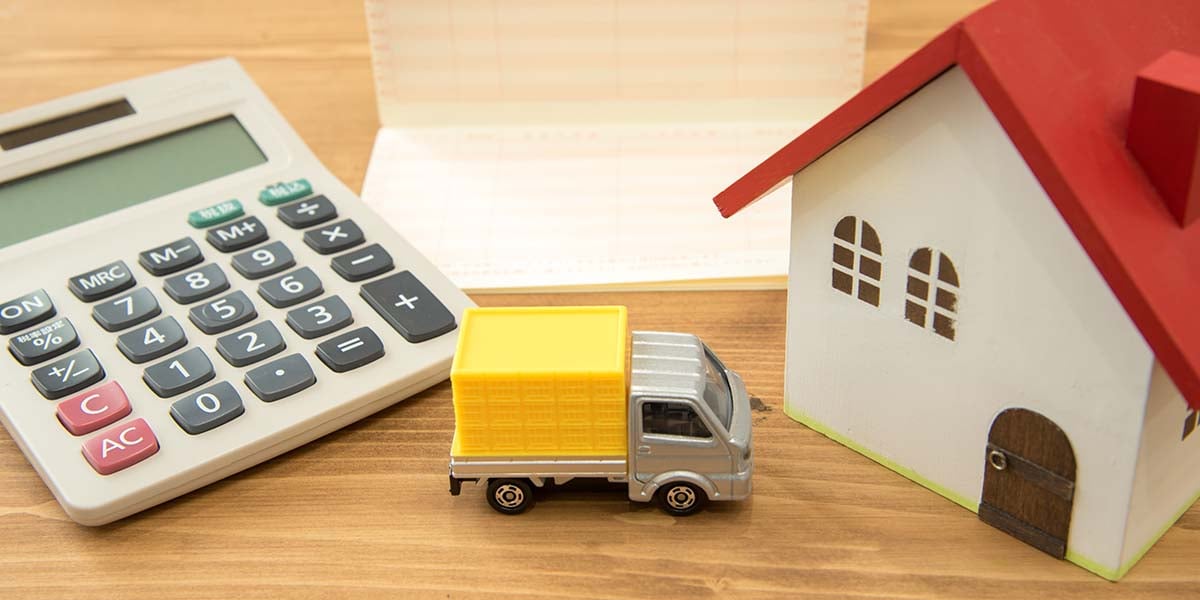 E-commerce, however, is on the rise, and consumers are demanding quick services. Customers now quickly turn their backs from establishments that fail to deliver quickly. Hence, businesses must understand fully why last mile delivery is so important and start to invest in last mile delivery research to find optimal solutions.
How Much Does Last Mile Delivery Cost?
Costs vary from one industry to another among different delivery models. But there are the usual expenses that affect delivery costs across channels and verticals like internal and external fleets, inventory management, and operational processes. Retailers, on average, lose roughly $70 for late or failed deliveries, accounting for an extra 4.7 days of order fulfillment time and returns.
Retailers also use a big chunk of their operational budgets for delivery costs to satisfy their customers as a majority of them are unwilling to pay for quick deliveries. Businesses typically shoulder 25% of the delivery expenses.
The challenge with the last mile delivery business model is that consumers will always seek retailers with the cheaper shipping fees. Businesses can expect their customers to want competitive same-day delivery and free next-day deliveries. Enterprises that charge more for deliveries always lose a large chunk of their customers from attrition. It is for this reason that retailers are now looking for last mile delivery logistics solutions that can help them improve their efficiency.
How Can I Reduce My Last Mile Delivery Costs?
Businesses should understand that the best way to reduce last mile delivery costs is not about looking to cut expenses but rather is about making changes in delivery operations to make it efficient.
Here are some ways to improve your last mile delivery logistics.
Improving batching and routing
Automated order fulfillment goes a long way in improving orders with a high number of SKUs. This is especially true for on-demand delivery since efficient manual batching is compromised with the rush in fulfilling the order. Meanwhile, grouping orders accurately allows for more orders going out either with the same driver or delivery window. These, in turn, result in more on-time deliveries and decreasing the drivers required for the deliveries.
The same can be said about automating the dispatching and routing processes in the delivery system as it can reduce the number of needed drivers and dispatchers. Automation of the dispatching and routing also provides more ways of increasing profits without having to spend more. For example, companies that can limit the number of drivers with their current order capacity can now use the excess drivers to add more areas in their delivery range.
Giving more delivery options to customers
It sounds counterintuitive to add more last mile delivery options to lower delivery costs, but retailers can actually cut down their costs by forcing them to address each customer's need with an improved delivery fulfillment process.
Think for a second that you are a customer who is looking to buy a new laptop. The e-commerce platform offers three delivery choices, namely free three-day shipping, free next-day shipping, and lastly, same-day delivery for a price. As a customer, you're being provided with three completely different choices with varying convenience, speed, and price.
If you need the laptop immediately, then you'll prefer to have the item delivered today even if you have to pay for delivery since your productivity is significantly hampered without the gadget. However, if you can afford to wait, then you're likely to go for the free shipping option.
The point is simple: offering clients with more delivery options incentives also means that a number of them will opt for a delivery service that costs less for the retailer. In the case of the laptop example, customers either get faster delivery to save money or time or both to get free shipping to compensate for the longer wait. This is what makes flexible delivery options a cost-effective method of delivering goods to your clients.
Investing in the customer experience
Customer-facing communication assets will help significantly in your quest to lower last mile delivery expenses in a host of ways.
You can reduce failed deliveries if you inform your customers of the exact date and time when their orders leave the store or warehouse and give them an estimated arrival date and time. Customers, in return, will make an effort to be at the delivery address to sign for the package. They can also inform you beforehand if they cannot make it in time to receive their orders, thus preventing missed deliveries. Allowing the customer to communicate with the driver helps reduce failed deliveries significantly.
An app with a friendly user interface will have automated options to inform the customer of delivery running late. It can also provide the customers with different options like picking up the order at a drop off point instead of opting for a different time slot. The app must also include an option to allow drivers and customers to call each other to ensure successful coordination of said delivery.
Why is last mile delivery important?
Last mile delivery is crucial to completing the buying cycle in a gratifying way to both the customer and the seller so that it may be repeated, and keep business flowing in. Warehouses and transport hubs are the heart of last mile and facilitate the movement of goods in the supply chain to the final destination. What this means is, being closer to the consumer decreases supply-chain costs while minimizing the time to complete a delivery, and expedited delivery is important to nearly all U.S. consumers when making online purchases.
Overall, eliminating inefficiencies in the entire order fulfillment process is the best way to reduce delivery costs and streamline your last mile efforts. Automating processes, providing more flexible options to customers, and investing in the customer experience are three vital elements in making the business cost-effective. We hope this gives you better insight into the factors working for and against last mile delivery costs.