One can argue that consumer needs and wants have evolved due to technological advances. Customers now want to get their goods as soon as possible, thanks to the game-changing business model of Amazon. These days people shop in a few clicks and sometimes receive their goods within hours of ordering. This is the reason why companies are finding ways to offer fast order delivery turn-around times so that they can stand out in the market.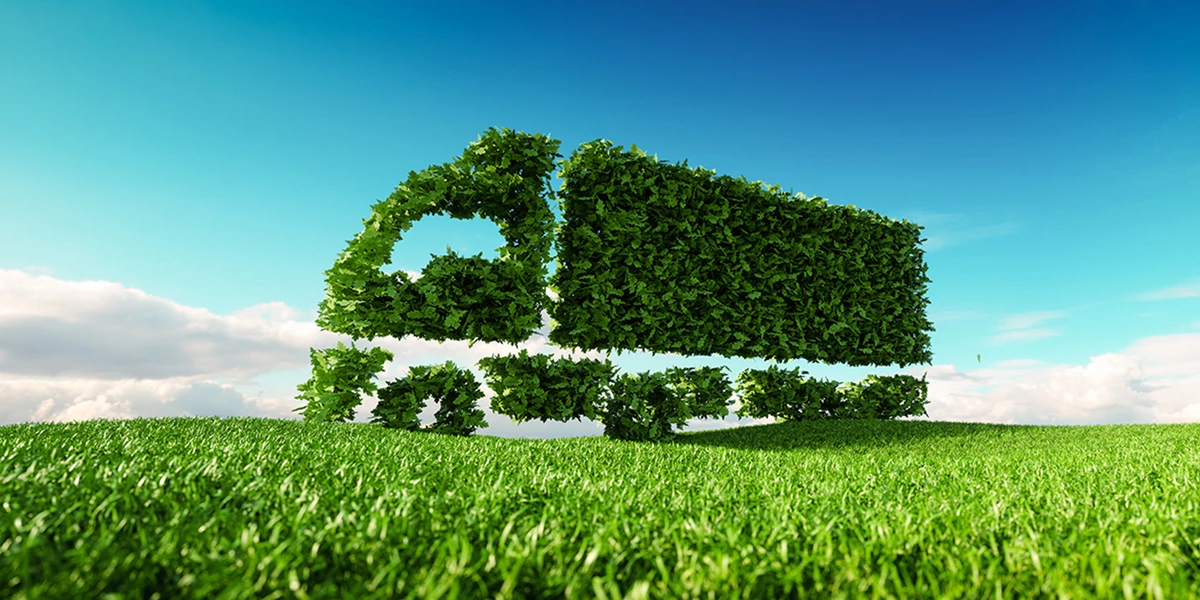 Consumer demands are not limited to quick order fulfillment. They also want eco-friendly delivery options. One research study showed that 57% of consumers are likely to boycott brands that have little social consciousness. Businesses now face the tough task of providing the ordered goods fast while incorporating greener practices as many people are clamoring for environmentally friendly shipping companies.
Is Shipping Environmentally Friendly?
There's a high price to pay for last-mile deliveries. Consider that the transportation sector is the biggest contributor to greenhouse gas emissions. In the United Staes, transport contributes 28.9% of the greenhouse gas emissions. New business models in the sector have also aggravated the problem. A recent scientific study stressed that Lyft and Uber account for more than 50% of the increase in traffic congestion in San Francisco.
The environmental impact of last-mile deliveries is likely to be worse in the future. According to a World Economic Forum (WEF) study, last-mile deliveries are set to rise by 30% in the next decade, given the increasing popularity of online shoppers and higher relocation in urban areas. The demand for last-mile deliveries in urban cities is expected to rise by 78% by 2030. This figure will, in turn, increase the delivery vehicles in inner cities by 36%. Should these figures turn out to be correct, the WEF study estimates that carbon emissions from last-mile deliveries could increase to 25 million tonnes per year.
How Do You Ship Eco Friendly?
Many shoppers are looking for companies with eco-friendly shipping methods. Fortunately, there are different ways companies can mitigate the carbon footprint of their deliveries.
Optimizing Routes
The less distance a vehicle drives, the better for the environment. This holds especially true for businesses offering last mile deliveries.
It's best to plan driver routes ahead of time to optimize resources. This means making sure that drivers cover more delivery points with fewer miles run. Fortunately, technological tools, mainly software, can help in planning complex routes of delivery fleets large or small.
Using Zero-emission Options
There are ways to bring orders to a customer's doorsteps without adding any carbon dioxide emissions. For example, delivery bots, drones, and autonomous electric cars are a few options for same-day, yet zero-emission deliveries. Take the case of FedEx. This company is leveraging battery-operated delivery bots that can easily navigate sidewalks to deliver to reach customers another way.
Bikes are also good alternatives for businesses looking for more eco delivery options. Some countries, in fact, like the United Kingdom, are debating whether the state should subsidize electric bikes for delivery companies and firms offering last mile deliveries.
Managing Resources Efficiently
Ensuring efficiency at every stage of the delivery process also leads to a reduction of carbon emissions of delivery fleets. However, efficient planning is easier to do with planned deliveries than on-demand ones.
Dispatch managers can make their operations more efficient with planned deliveries by ensuring that all vehicles or modes of transportation are filled to capacity. It's easier for planned deliveries to optimize routes and prepare orders to be placed in sequence for each vehicle properly.
Allowing drivers to communicate with customers also has its rewards. Companies who let consumers track their orders and get in touch with the delivery drivers can cut down the number of failed deliveries, resulting in fewer runs for the drivers. Likewise, dispatchers with visibility on their fleets can guide drivers to ensure shorter distances traveled.
The challenges for on-demand deliveries are different as there is less time for planning. Fortunately, technology can still help companies offering same-day deliveries. For example, there are batching tools that can help optimize the routes of each delivery vehicle handling multiple orders.
Using Nearby Inventory
Companies with multiple stores and branches can significantly reduce the carbon footprint of their deliveries by fulfilling orders from the nearest branch, store, or warehouse. This means the inventory is loaded from the nearest brick-and-mortar shop or warehouse rather than have the orders come from central storage or a single store located far away from the customer.
Providing Incentives For Choosing an Eco-friendly Delivery Method
Many companies offer on-demand deliveries to please today's consumers. Unfortunately, this delivery method is wasteful, given that delivery companies can't organize routes and schedules as efficiently as planned deliveries.
However, contrary to what several company executives believe, consumers can still be persuaded to choose different shipping options other than same-day delivery if they are compensated for the extra wait time. An Accenture Strategy report noted that 36% of online shoppers would rather wait for a couple of days if they get free shipping. Companies should do well to remember that next-day delivery is better than same-day as it gives their dispatch team more time to plan delivery logistics, thus saving the business more money on top of going green.
Yes, on-demand delivery can do wonders in winning and retaining customers. But the environment bears the cost of this delivery method. Fortunately for companies, there are different ways to fulfill consumer wants. Businesses can offer eco-friendly delivery service by improving their processes, optimizing routes, adding zero-emissions choices, and providing incentives to consumers in trade for their patience, awaiting the arrival of their packages.