The increasing popularity of online shopping in recent years has also accelerated the demand for fast and convenient delivery options. As a result, companies now more than ever need to scale their delivery operations to take advantage of this growth.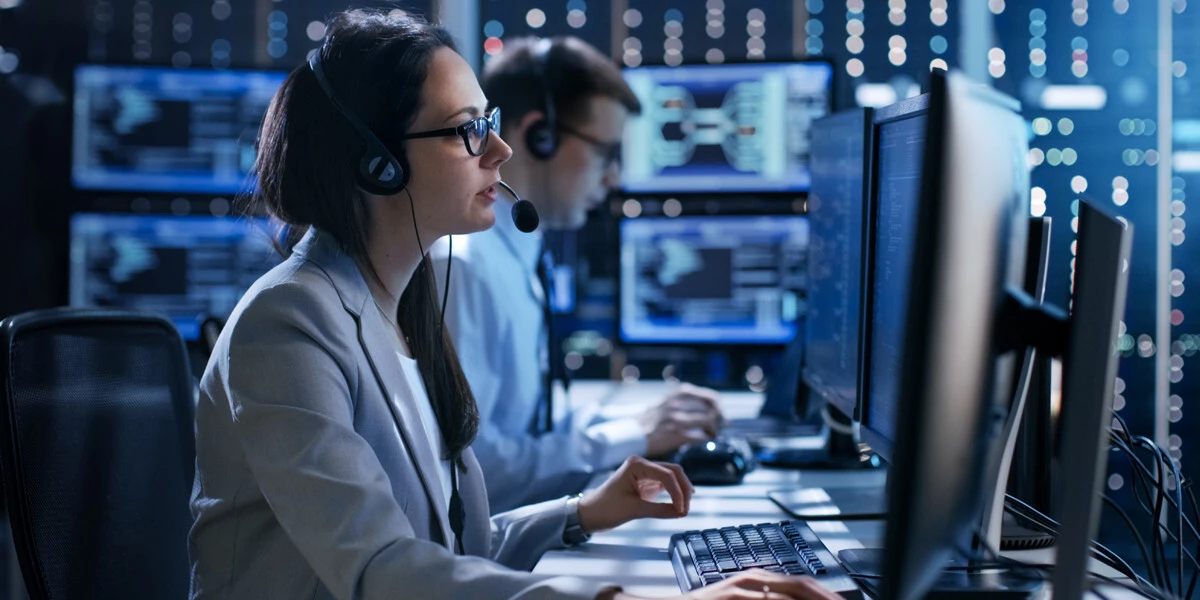 This is especially important since the eCommerce market is predicted to reach four trillion dollars by the end of 2020. In the United States alone, analysts predict online shoppers will hit 300 million by 2023 or 91 percent of the current U.S. population. No one wants to be left out of the boom.
The question, then, is this: what's the best way for businesses to brace for the surge in eCommerce and leverage it into business growth? And the answer is easy: by leveraging the right technological tools, particularly dispatch software. Here's what you should look for when seeking out the best trucking dispatch software for your company:
What Is Trucking Dispatch Software?
The rise of eCommerce shopping also comes with higher consumer demand for varied shipping options and more convenient and quick deliveries. Thus, modern businesses must be able to quickly and correctly schedule, route, dispatch, and ultimately delivery orders—all of which can be complex and costly if you're lacking the right solution. Fortunately, there's a powerful assortment of trucking dispatch software options available now that can handle everything from customer scheduling and delivery vehicle tracking to equipment monitoring and reporting.

Dispatch software offers dispatchers a convenient way of completing and monitoring tasks with unprecedented efficiency. It allows for automated centralization of data and real-time information gathering, thus ending the era of manual processes in dispatching and delivery.
What's the Best Dispatch Software?
There's plenty of trucking software for dispatch available on the market, but not all solutions are created equal. Here are the 7 must-have features to keep at the top of your list when shopping for the best digital dispatch solution.
1. Delivery Variables
Dispatching by hand is complex and time-consuming, which is why it's important to find software that accounts for variables such as driver costs, truck capacity, customer location, time on site, driver skills, and delivery expected time of arrival, among others.
2. Integration
No dispatch tool exists in a bubble. Companies must search for software solution that can be easily integrated with their existing order management system (OMS), point of sale (PoS) or other existing systems. Make sure to dig down into the details on this point and learn everything you can about available APIs and supported technology integrations.
3. Automation
Automation is key to streamlining operations across industries—especially industries that have to deal with complex processes like routing, or the repetitive and time-consuming work or manually contacting every customer about their order. The best trucking dispatch software will free up office workers, saving time and resources that can be used on more valuable tasks. It should also pave the way for your company to offer delivery customization and increased flexibility. This means that something like automated, real-time rerouting that can work through necessary last-minute adjustments might be extremely valuable.
4. Dispatcher Onboarding
Even the most advanced platforms will turn out to be useless if they're too complex for employees to understand and use. It's important for companies to implement systems that are easy to understand and intuitive so that team members can quickly adapt to the new digital dispatch tool. This way, your organization can start benefiting ASAP.
5. Real-Time Data and Alerts
The best-laid plans often go awry. This is especially true for dispatching and delivery. That's why dispatchers need to have visibility on their drivers, vehicles, and resources so they can make well-informed decisions. Here real-time communication can allow for easy execution of new plans. By gaining greater visibility into available resources, the right dispatch software can help ensure on-time and cost-effective deliveries. Efficient route planning and quick decision-making are only possible if accurate, real-time data is available to dispatchers.

For this reason, it's essential to look for trucking dispatch software that offers real-time visibility and live alerts, as well as KPIs and reporting after the day of delivery is complete. A solution that provides data on delivery and driver status, driver ratings, missed deliveries, average-time-to delivery, and other relevant information is crucial to upgrading the customer experience.
6. Digital Proof of Delivery
Digital proof of delivery, or POD for short, is crucial in dealing with disputes, exchanges, and other customer post-sale complications. A POD system worth having should allow customization of digital delivery acknowledgment formats. This might include taking pictures and video via a driver mobile app in addition to capturing signatures. Some companies have also already upgraded their POD systems to support contact-free delivery for the safety of drives and customers alike.
7. Agility and Robustness
Your dispatching needs will change and evolve as your business's delivery services grow. A growing company might need to get the services of additional vendors or external fleets, hire more drivers, and beef up their reporting, among others needs. Thus, businesses need to obtain dispatch software that can adapt to their needs as its operations expand.
In the end, dispatch software is a crucial key to timely deliveries, increased customer satisfaction, and improved cost-effectiveness. But these are only achievable if your choose the dispatch software that is well-suited to both your present needs and the needs that might arise in the future.