Compliance and Regulation
Stay in Good Standing with Regulators and Inspectors
In food distribution, aside from challenges like driving down costs and providing reliable customer service, you also need to follow the strict compliance and regulations of your industry. Some are required regulations, like the DOT ELD compliance. Others like monitoring truck temperatures, while not a compliance requirement, can give you a competitive edge.
Reasons to Equip Your Fleet with the Latest Monitoring Technology:
Easily Track and Update HOS with ELD Equipment
We've Found & Partnered with the Leading GPS Hardware Provider
Monitor up to 4 Temperature Zones with Valor TempTrac (add-on)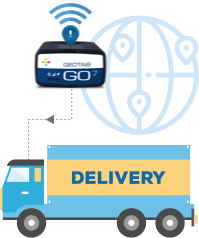 Assuring and using tools to ensure food safety is a massive benefit to food distributors. To provide the best hardware, DispatchTrack has partnered with Geotab and Valor to provide you with state-of-the-art monitoring and compliance technologies. You can now monitor your driver's behavior behind the wheel, document HOS for ELD requirements, and monitor truck box temperatures all in one solution.

— Bradley Feiden
Owner, Earl B Feiden Appliances

Route optimization to minimize Fuel and Labor Costs
As a wholesale distributor, you always need to worry about delivery costs. Given the recurring nature of the deliveries, sm …
Read More


Accurate ETA's and predictability.
The customer is planning their business based on receiving their merchandise at a certain time. A chef that is expecting a lar …
Read More


Real-time Visibility and Tracking.
In this day and age of instant communication, when a customer wants to know the status of their order, they want …
Read More


Customer Communication.
Predictability and transparency create trust. In wholesale distribution, this equates to a competitive advantage …
Read More