Consumer Services
Deliver Satisfying Services for Consumers
Whether you're hauling acres of accessories for a wedding, balloons and a bounce house for a kid's birthday or furniture for a cross-town move, consumer delivery services come with their own unique challenges. Incomplete or untimely communications can ruin a carefully cultivated reputation, and deliveries that don't arrive on time — or at all — can set off an avalanche of unwanted social media attention. DispatchTrack's complete end-to-end software gives last-mile operators all the tools they need to manage incoming orders, have consumers self-schedule deliveries, communicate with drivers and customers in real time, document deliveries and even handle billing and settlement.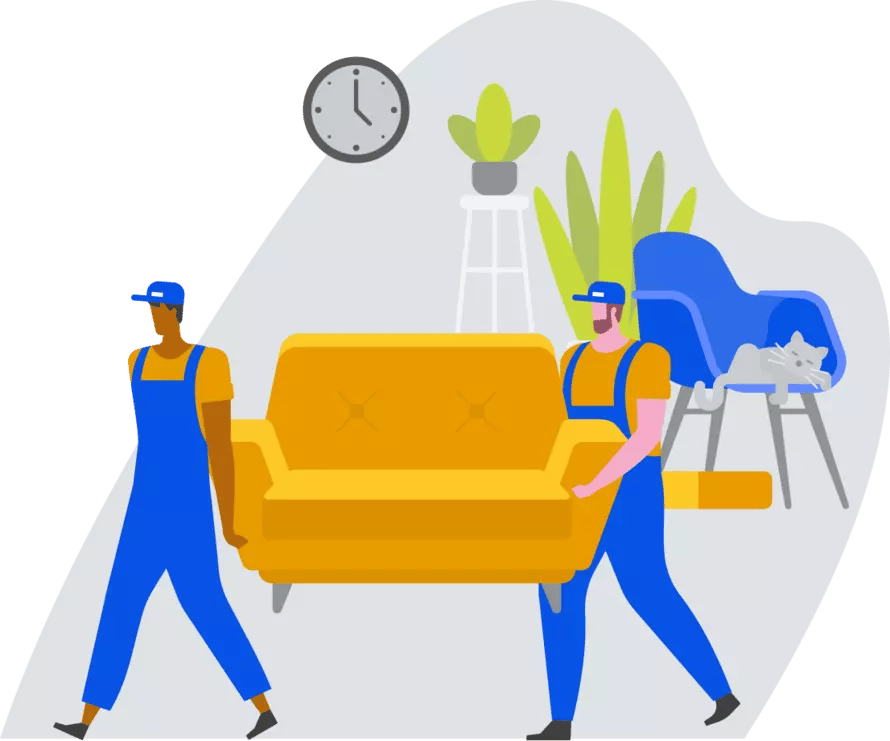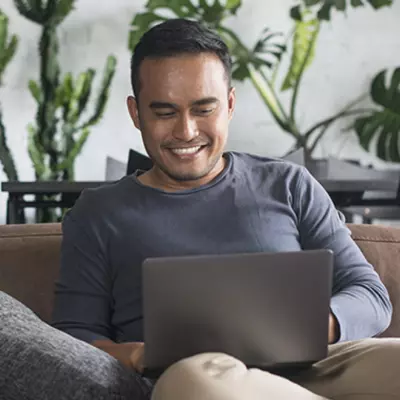 Self-scheduling and tracking
When consumers schedule their own deliveries they're more likely to be there to meet your crew. DispatchTrack's advanced scheduler matches your capacity and existing routes, offering the consumer a choice of delivery windows that optimize loads and capacity. On the day of delivery, the customer can track the truck from your dock to their door and receive auto-generated alerts when the delivery is a stop away. The feeling of control makes customers happier, and your dispatchers spend less time fielding phone calls about scheduling or arrival times.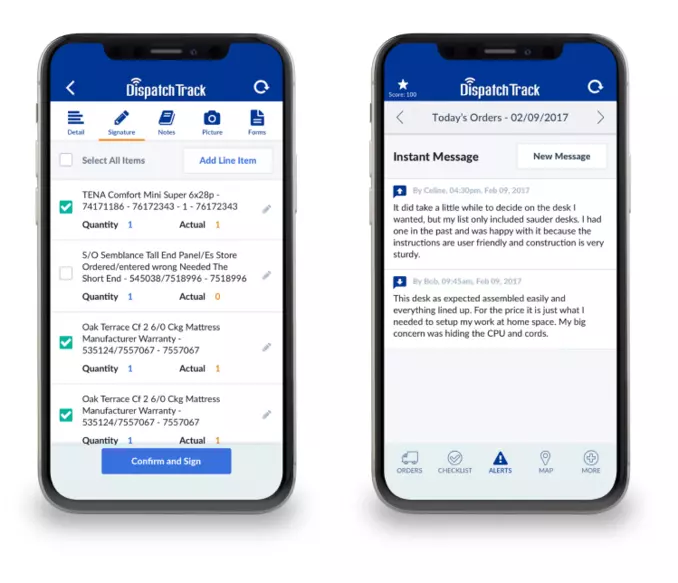 Critical communications
At every step, you are in continuous, real-time communication with your customer, the client and your crew through talk, text and email. Our driver app works on any mobile device so there's no proprietary equipment to buy and it's so simple to use, no training is necessary. You'll be able to set up a new driver and get them on the road in minutes. Plus the app has a near universal acceptance rate among drivers, so you can be assured they're online and reachable by you and your delivery customer.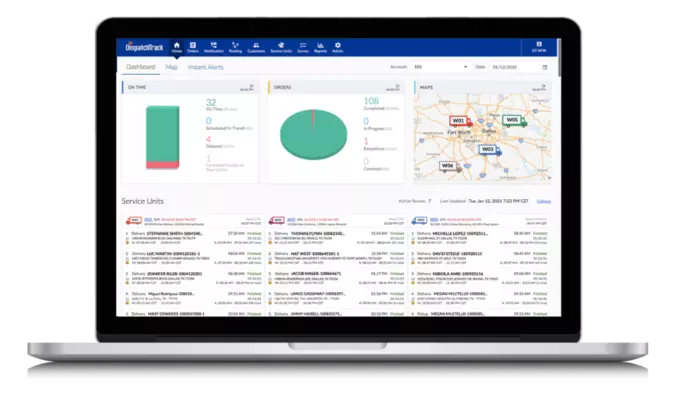 At-a-glance dashboard view
Our single-screen dashboard view shows you every truck, every route and every delivery at once in a neatly organized summary. Infographics give you the big picture — deliveries finished, deliveries on target, deliveries in trouble — and you can drill down to see all of the details: current location of the truck and an ETA updated in real time, communications between the customer and crew, completed deliveries and full documentation.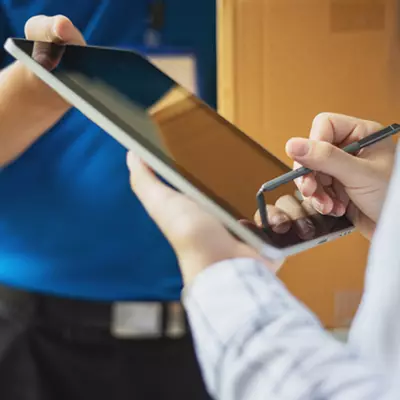 Robust proof of delivery
Getting it there is one thing; making sure every chair, centerpiece and chrysanthemum is accounted for is just as important. That's why DispatchTrack collects all of the information you need right through the app: notes, photos, videos and signatures. And all of it is uploaded to the cloud in real time so you can review it immediately if there's a question.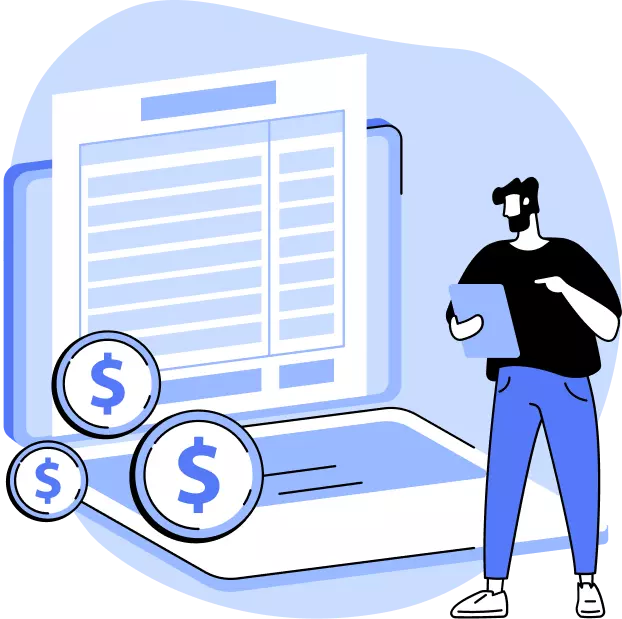 Bill it — quick
Speed up your cash flow with our billing and settlement module. It automatically matches completed deliveries with the client contract and crew details, factors in the terms of each and creates a bill for the client and a settlement for the crew. You review the results and make any needed adjustments before sending. Automation means the billing — and your cash — flow faster. Crews are happy getting paid quickly too, giving you a leg up in the competition for drivers. Whatever You're Hauling Is Vital to Someone
There's no such thing as "just a load of tables" or "just a bunch of flowers." Whether it's for a marriage or a memorial service, whatever you're hauling is high-value cargo to the customer. They expect on-time delivery and frequent communication. DispatchTrack has the tools to help you hit all of your commitments and earn excellent marks on social media. See DispatchTrack in action in a personalized live demo.