Businesses must prioritize meeting delivery requirements to ensure customer satisfaction. More so, since a survey showed that four out of six company challenges are about meeting higher customer expectations and fast order fulfillment. The same study revealed that accurate shipment of orders and timely deliveries satisfy even the most demanding customers. Retailers should keep these conclusions in mind and ensure proper and timely order fulfillment.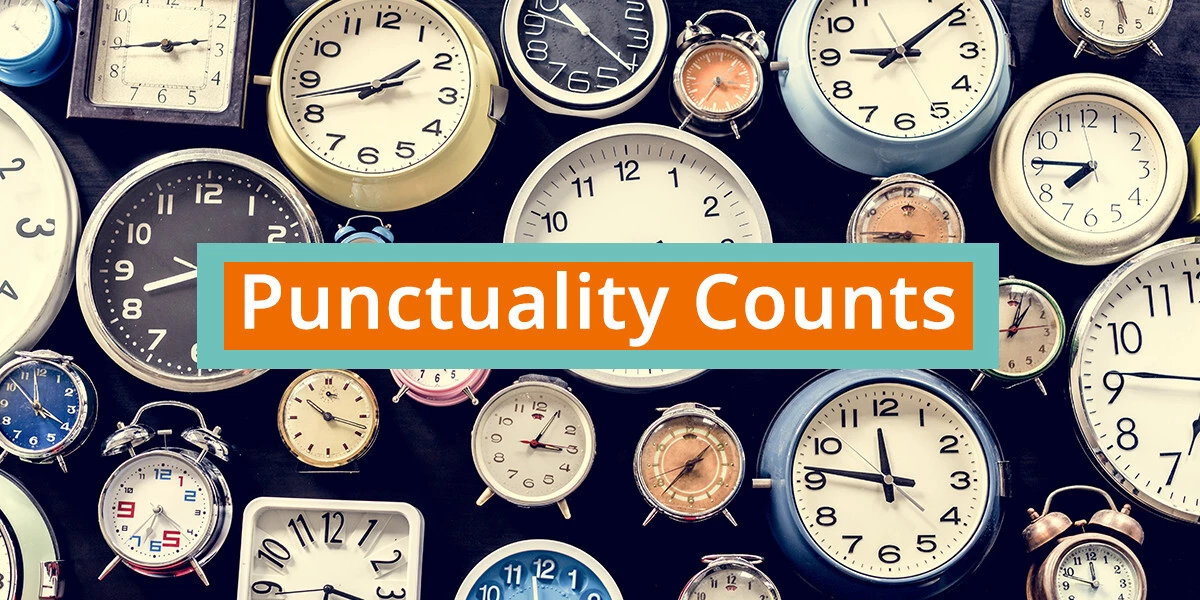 What Are The Reasons for Delivery Delays?
Establishing the causes of delays is the first step in understanding the magnitude of the problem of late deliveries in your company. After all, delayed deliveries can stem from a variety of factors such as a customer's mistake, inefficiency with the dispatch team, or poor performance of drivers. Below are some of the usual reasons for delays in deliveries.
Mistakes in Documentation
Incorrectly filled out forms, misspelled addresses, and inadequate information either caused by the retailer or customer can cause delivery delays. There's a high probability that orders will not reach the customers if incorrect or insufficient information was provided to the company back at the point of sale.
System Failure
Online retailers typically operate 24/7, but some businesses rely on an unstable hosting company for their servers. Unfortunately, technical issues may result in the company's inability to respond to orders in a timely fashion, which then leads to delays in deliveries.
Weather Conditions
Bad weather conditions can prevent on-time deliveries to customers. Hailstorms, heavy rains, foggy conditions, to name a few, all can be the cause of delays when it comes to deliveries.
Logistical Inefficiencies
The logistics of last mile and on-demand deliveries can be very challenging for small businesses. Many companies cite logistical disorganization as one of the top causes of delays in shipments. Organizations face various hurdles in fulfilling high order volumes with quick turnaround times, which are in demand today.
What is the Impact of Delayed Deliveries on Businesses?
The above-listed reasons are not exhaustive as there are plenty of other causes for delivery delays.
Constant delays in deliveries can impact any eCommerce platforms negatively. As such, business owners and managers should act quickly to addresses the root cause of delays before they experience a significant decrease in their revenue. Businesses should remember that customers now demand accurate delivery times, and while most of them can understand that human errors can cause delays, they will not tolerate repeated let downs. They will look and find other sellers and bring their wallets with them.
Customer retention and delivery times are directly connected. Buyers who experience a delayed package for the first time will likely look for another seller. Unfortunately, late deliveries do not only impact first-time shoppers but repeat customers as well. A business's loyal patrons may think twice about ordering from your store after a bad experience or a late delivery. Simply put, delayed deliveries will hurt your business reputation and hinder you from gaining repeat businesses from customers, the easiest sales to make.
How To Avoid Delivery Delays
Businesses can use various strategies to avoid delays in deliveries. These would include:
Setting a Minimum or Maximum
Businesses must consider setting a maximum number of orders to let them serve customer's orders. The set delivery times must be realistic and achievable to ensure on-time order fulfillment. On the other hand, the shipping times you provide should also be attractive to avoid putting off customers who still want to receive their packages within reasonable hours.
Updating Your Inventory
A growing business will have to deal with more orders as a result of their success. The key to meeting higher sales volumes is to ensure that the warehouse is organized, thus allowing the dispatch team to load products to vehicles quickly and efficiently.
Ensuring Seamless Workflow
The dispatch and driver teams should be working together seamlessly to ensure on-time deliveries. This means that dispatchers have maximum visibility on their drivers and their activities in real-time to assist them in the field if needed.
Optimizing Routes
Last mile delivery is the Achilles heel of many businesses. To minimize late deliveries, companies must find innovative ways to find optimal routes for their drivers every day.
How Does Technology Help?
Technological solutions can address most of the problems at the root of late deliveries. There's a wide range of logistics software on the market to fit every shipper's needs. If your business has five trucks or 50, there's affordable, powerful software available that is flexible, fast, and proven to increase productivity.
The challenges facing eCommerce sellers seem to be growing with customer demand for on-time deliveries and higher order volumes. Thankfully, technology solutions like the ones we offer at DispatchTrack can help businesses overcome any of these challenges.