It is truly surprising that despite the high level of automation in modern distribution, in an era where some trucks are even driving themselves, a significant portion of delivery routes are still being planned manually.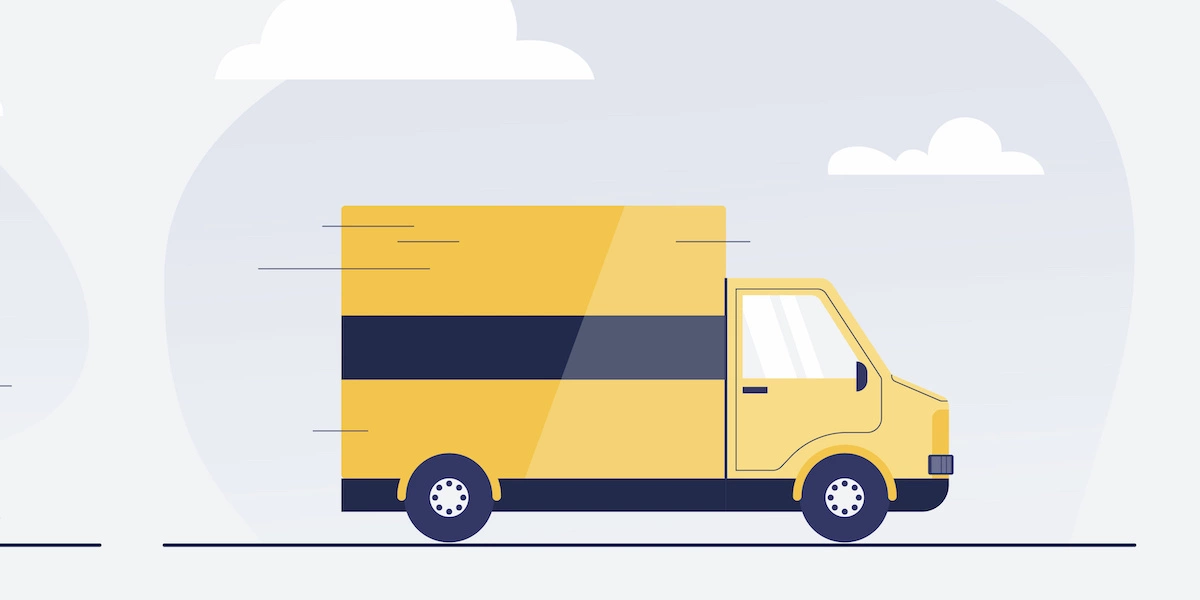 This is troubling, since automated route planning software has been on the market for several decades now. Using route planning software solutions speeds up planning from hours to minutes and lower distribution costs by reducing driving hours, fuel use, manual labor, and vehicle maintenance costs.
Route optimization software often shows return on investment (ROI) within a matter of months—and yet, many firms continue to depend on humans without using technology to create optimized routing for their fleets. In other words, legacy routing processes are still abundant.
A Closer Look at Legacy Routing
When companies manually plan routes, they are typically reliant on a few individuals having a thorough understanding of distribution operations. These human route planners play an important role in turning customer orders into deliveries—they're often the keepers of crucial information about customer preferences, driver speed and skills, local traffic patterns, and recurring. This means that when the planner is out sick or on vacation, there might not be anyone in the back-office who can fill in and make the right decisions.
The legacy route planning process begins as soon as an order is received. You may have a set of already established fixed routes for certain customers (in B2B) or certain regions and drivers (in B2C) which determines where these orders go. When orders don't fit neatly into the existing paradigms for these routes, efficiency starts to fall apart. Even when the routes that are being planned are fairly orderly, it's difficult to give customers an accurate delivery ETA—to say nothing of live updates during the delivery itself.
The methods used by human route planners vary. A few may rely on more complex, but still outdated methods. Some companies have powerful spreadsheets with macros built in to automatically check on specific details like how many orders can fit onto the truck and how many hours drivers can work before their Hours of Service (HOS) run out.
Spreadsheets like these are often homegrown, and their effectiveness largely depends on their creators' skills. In any case, it doesn't scale.

The Increasing Importance of Optimized Routing
In contrast, with automated route planning and optimization solutions, data is input into the software, then the software uses sophisticated algorithms to devise routes that meet the customer's requirements in the quickest and most effective way.
A variety of elements are taken into account by the algorithm, such as average driver speeds, historic traffic conditions, customer time window requirements, service times, and many other factors. Through intelligent automation, hours of planning can be cut down significantly and, perhaps more importantly, eliminate the need for subjective judgments that can impede efficiency. All told, you can generate routes that would've taken hours to plan by hand in a matter of minutes—all with greater efficiency and more accurate ETA estimates.
Here's what route optimization with the right technology might look like:
A centralized systems for orders and tasks
Most of the time, the first step is the most crucial. Businesses often vary in their processes for managing orders and deliveries. It is essential, however, that your orders are centralized within your delivery management platform. An API can be used or a CSV can be uploaded using the right technology—but the point is to ensure that this stage of the planning process is fairly seamless and there's no risk of data silos.
Automated route planning and dispatching
Automated route planning means planning a delivery route to maximize the use of drivers' time, truckload capacity, and delivery capacity—all in such a way as to ensure right-time deliveries. This is made possible with AI-powered routing algorithms that rapidly consider possible sequences and routes based on a complex set of parameters. In this way, optimized routing for the last mile reduces shipping costs and saves time.
Large companies that do many thousands of deliveries every month will find that automating routing and dispatching is the only scalable option. Ideally, your delivery routing solution would be able to streamline routing and dispatching into a single step, such that drivers automatically receive their assignment at the beginning of each morning, before they start their shifts, such that they can visualize the entire route before they start plying the roads.
Real-time visibility for customers
Visibility is one of the most frequently overlooked elements of effective route planning and execution. Visibility here refers to both the internal view of the entire supply chain as well as the customer's visibility over the delivery of their order.
In the modern era, consumers demand a level of transparency they couldn't get in the past. Providing customers with real-time maps that are easily accessible on their mobile devices is crucial to this kind of experience. When customers can see the driver's progress, they know when to expect their arrival and they don't have to call in to ask for updates.
This level of visibility also requires engaging with customers. Direct communication with the driver, and enabling customers to leave instructions (such as "don't use the broken callbox" or "use the side entrance") can reduce friction and make the entire delivery process smoother.
Here, AI continues to be of paramount importance. Once your deliveries are underway, you need the ability to utilize real-time delivery information to generate updated ETAs for customers throughout the day. In this way, you can make sure that it's never a surprise when the truck finally does show up.
Electronic proof of delivery
When you're delivering to a large number of customers each day, a record of each one should be recorded and verifiable via electronic proof of delivery. Drivers should obtain a signature, and take notes or photos of the delivered order before leaving the delivery drop-off location.
Once that information is captured, it should be passed on to a centralized system for logging. In case the customer claims that the product has not been delivered or that there was damage, the proof is available to the company. So this is particularly important when talking about high-value items.
In the end, in an optimized routing environment, companies rely heavily on technology to reduce mileage, vehicle maintenance costs, fuel consumption and driver hours while simultaneously increasing customer satisfaction. In other words, it cuts through the chaos of legacy routing processes to help you ensure consistent right-time deliveries to your customers.