In a delivery or service organization that deals with complex supply chain, you not only need to create optimized routes for fuel and labor cost efficiencies, but also provide predictability, visibility and real-time communication with your customers. All of this must be done while also handling any regulatory compliance requirements. In order to have true real-time visibility you need a single comprehensive solution that is centered around seamless customer experience.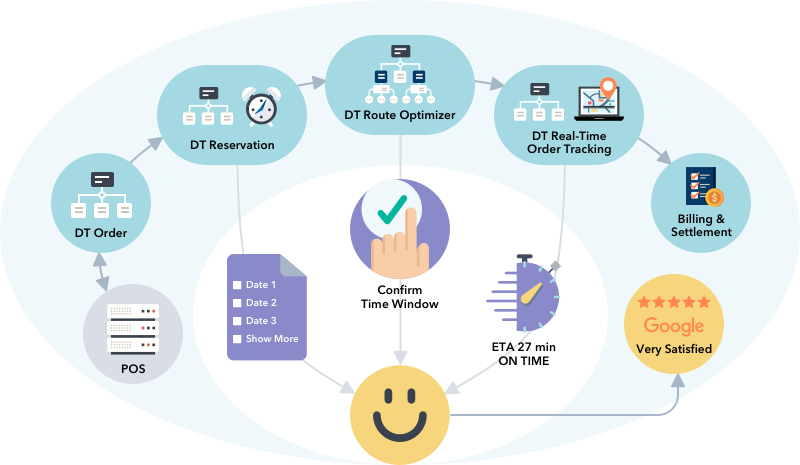 Our solution was architected from ground-up as a scalable one-stop-shop solution that delivers state-of-the-art experience to your customer while keeping operational costs down.
Comprehensive End-to-End Solution
DispatchTrack is designed to be a comprehensive end-to-end solution. Since it is all architected together as one solution, data flow and hence intelligence needed to deliver customer service is seamless.
Born in the Cloud
DispatchTrack was originally designed to be a multi-tenant SaaS solution. Scalability and maintainability are baked into the architecture. All upgrades and latest features are automatically available.
Future-Proof and Scalable Technology
We always keep up with the latest technological advances, including changes to mobile devices, computers, regulations etc. You never need to worry whether you are prepared for upcoming changes.
Integrates with your existing systems
DispatchTrack was designed with the intent to import and export data to and from your Point of Sale systems. No matter whether your systems use CSV, API or EDI, DispatchTrack can integrate with it.