Wine & Spirits
Sophisticated Wine & Spirits Delivery Software
Hauling temperature-sensitive, high-value products presents unique problems, and DispatchTrack gives you the tools to master them. From super-early supermarkets to late-night bartenders, buyers ordering at all hours can challenge the loading and routing skills of your most diligent dispatchers. Easily handle orders of mixed cases and bottles and produce positive proof of delivery to keep you and your customers in high spirits.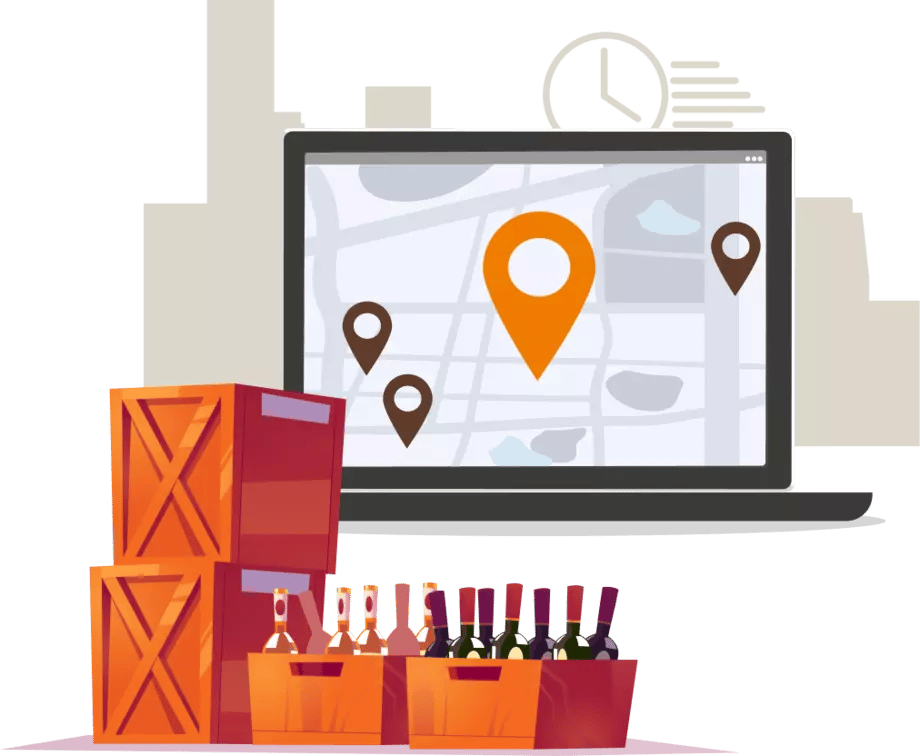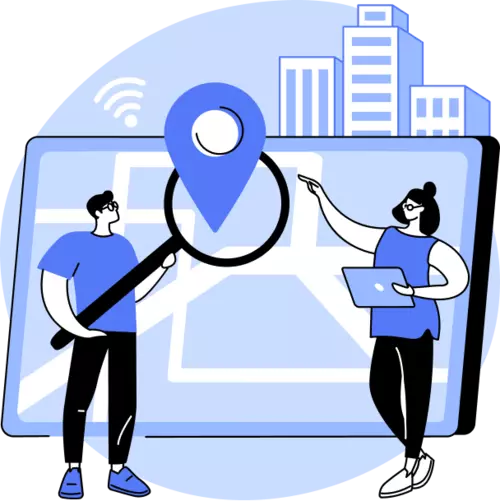 The — exactly — right route
In an urban area with restaurants, bars and retailers scrambled together in dense pockets separated by heavy traffic, getting your routes right can mean the difference between delivering in the required window and missing critical drop offs. DispatchTrack's routing engine is powered by artificial intelligence that learns the usual traffic on your routes and factors in how long it takes to make each delivery to give you pinpoint ETAs. You can assign preferred delivery times and tiers to each customer to hit time-critical delivery windows without compromising routing efficiency.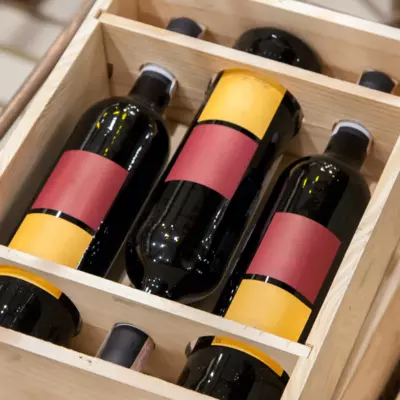 Time & temperature critical
Fine wine broiling in the back of a box truck stuck in a summer traffic jam can turn a routine delivery into a returns nightmare. DispatchTrack knows the correct transport temperature for every SKU, and it knows the number of compartments on each truck and their temperature capacity. It can even monitor four different temperature zones in a trailer in transit, ensuring you against claims for spoilage. DispatchTrack's routing engine puts together the jigsaw puzzle of locations, SKUs, temperatures and times to give you the most optimized route possible.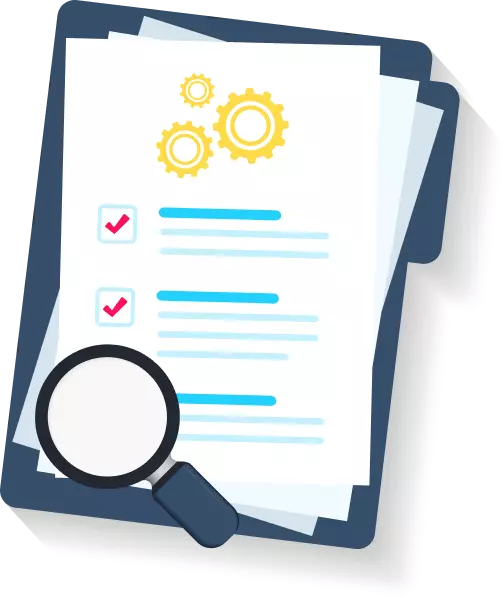 Compliance
The wine and spirits industry is blanketed by regulations at every level from the federal government down to individual city districts. DispatchTrack keeps tabs on what products are going where and when, and documented workflow can keep you and your crews on the right side of the regulations.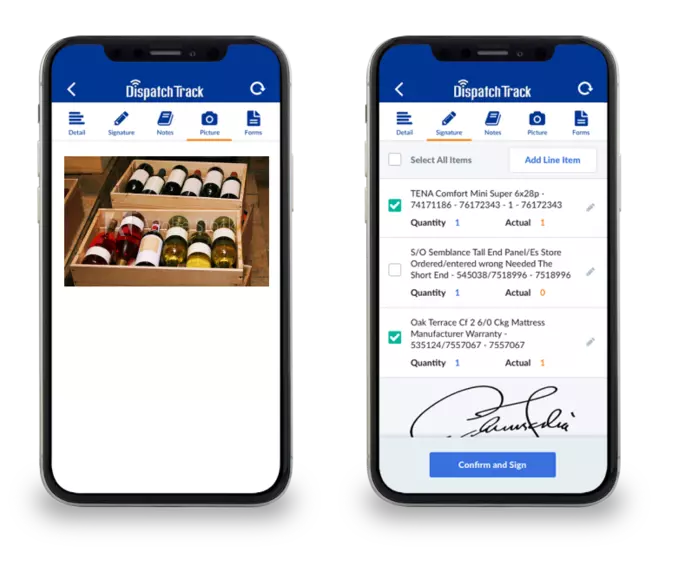 Chain of custody and proof of delivery
If a crate of Krug or Cristal champagne goes missing, it could wash a wad of cash off your balance sheet. DispatchTrack can follow goods every step of the way, from dock, to truck to customers, and document each step with photos, video, notes, signatures and time stamps, supplying you with the ultimate accountability tool.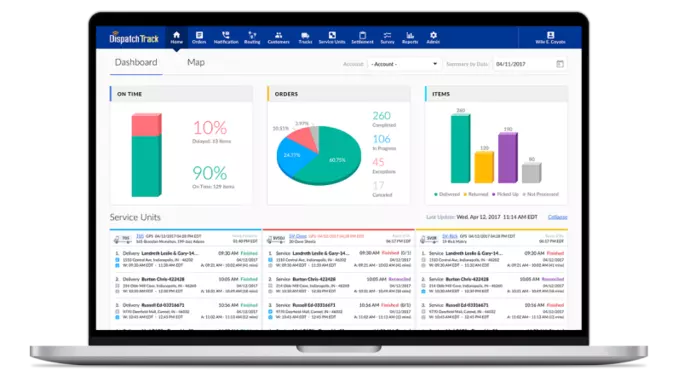 The right reports, too
The complexity of rotating SKUs and ever-changing routes and orders are conquered in DispatchTrack's report module, which has both pre-built common report types and the flexibility to create as many custom reports as you need. With craft brewers pumping out new SKUs each week, use the speed and smarts of our reports to keep you on track. Timing Isn't Everything, It's the Only Thing
Getting enough olives out in time to populate those St. Patrick's Day martinis isn't a problem for DispatchTrack's intelligent routing engine. It learns as you use it, improving your routing and your ETAs by remembering traffic patterns, customer delivery times and memorizing the compartments and capacity of each of your assets.