Automate Billing, Invoicing and Driver Settlement
As a retailer or a home delivery 3PL organization, you have plenty on your hand managing complex deliveries involving expensive merchandise, warehousing, supply chain, demanding customers with high expectations and marketing.
Billing in a home delivery organization is done individually by order. Various factors go into determining how much a driver gets paid, such as, the whether the customer accepted all pieces, mileage, value of the merchandize, and minimum payments per truck etc. If you are a 3PL provider, you'll need to do all these calculations to determine the invoice amount as well. On top of that, you need to account for accessorial charges as well. All these calculations are not only time consuming and labor intensive, but also manual error-prone.
DispatchTrack automates these calculations and provides you with a secure portal to review, approve, add accessorials and then create aggregate reports to be sent for Driver Settlement Reports and Invoices.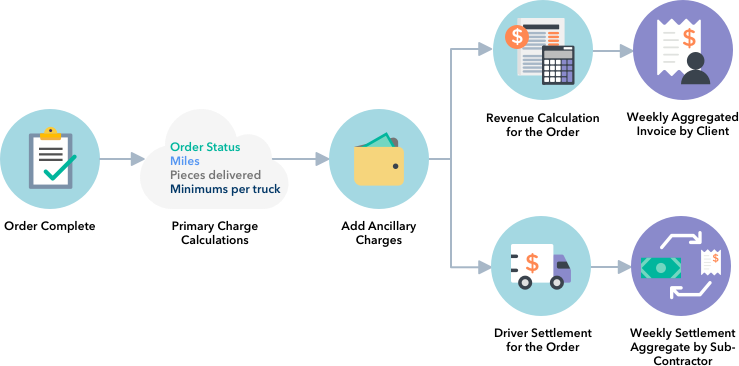 — Lee Goodman
CEO, Jeromes

Real-Time Tracking is a must. Customers are expecting it.
In this day and age of instant communication, when a customer wants to know the status of their order, they want …
Read More


Protect your business from false liabilities through proof of delivery.
Complaints from customers that either their merchandise was not delivered, delivered incorrectly, or there was proper…
Read More


Customer Satisfaction & Social Media.
The internet and social media have made the customer have more choices at their fingertips and a stronger voice …
Read More


Know your Good Drivers from Bad Drivers.
When a customer purchases their merchandise, the moment the driver delivers it at their home is when they rea …
Read More