In October 2019, Amazon had a major announcement: it dropped the $14.99 monthly fee and waived the Amazon Fresh fee for the U.S. Prime member subscribers. The announcement came three months after its competitor, Walmart, offered waived delivery fees for those who will pay $98 for the annual subscription fee.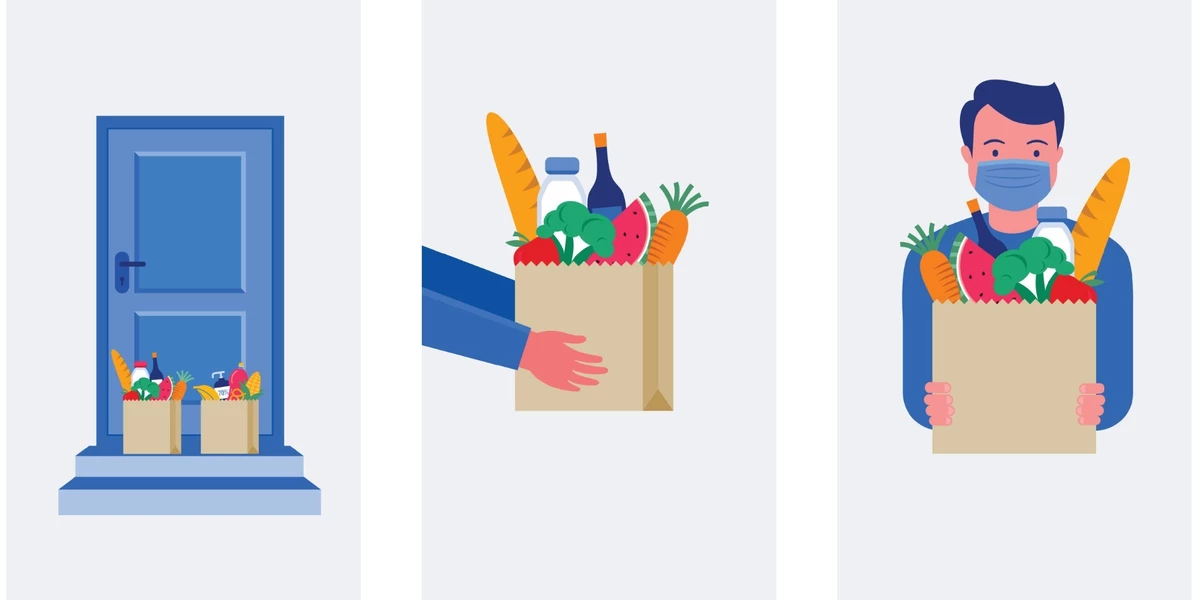 The Reason Behind Amazon's Move
Amazon, along with its rivals Target and Walmart, is taking competition to the next level by going head-to-head with other retail giants, particularly Albertsons, Publix, and Krogers. Amazon wants a greater share of the revenue pie in retailing.
But offering free deliveries comes at a great cost. Target, Walmart, and Amazon are operating their deliveries at a loss in the hope of gaining a bigger market share. Overall, offering free deliveries remains a strategic move as it helps in getting more customers and repeat business.
eMarketer, a U.S.-based research firm, sees a 24.4% growth in the food and beverage online sales for 2020. This was a projection before the COVID-19 crisis, and with the pandemic, more people have turned to online groceries. It is expected that there will be a massive shift to online grocery shopping, which means a larger revenue base for Amazon.
The RBC Capital Market Survey also showed that Amazon Fresh Foods gross merchandise would likely reach $70 billion by 2023, triple than what was produced in 2019. We can expect Amazon's grocery arm to contribute a significant amount to the company's overall revenue.
Can Other Retailers Compete?
Unfortunately, most retailers will have a hard time adopting Walmart and Amazon's strategy of offering free deliveries. After all, these two are giants and cater to high sales volumes that allow them to deliver at a loss. Retailers that have refused to invest heavily in e-commerce offering and without Amazon's mastery of the supply chain are now in a vulnerable spot.
Retailers should keep in mind that having complete control and visibility over the delivery supply chain allows them to be more competitive and profitable.
How To Remain Competitive
Amazon offers a great lesson to retailers: Convenient delivery means a more significant number of customers who will be more than happy to pay for excellent services. Understandably, many grocers with already razor-thin profit margins are hesitant to add more costs to their operations. However, businesses should keep in mind that making customers happy entails offering services that add value to the client. Creating value for clients is a time-sensitive matter.
Traditional retailers that fail to keep up with the changing landscape of online shopping and delivery won't survive. After all, businesses have to change to adapt to evolving consumer needs and wants. Thus, grocers must now offer fast and quality delivery. It's the only way to remain in the business.
Technology Investments are Necessary
Grocers have two choices in managing their fast deliveries. The first is to enter a partnership with a third-party entity such as Instacart, and the second is to set-up and manage the in-house delivery services. Both options require investments in technologies as offering convenient delivery at competitive prices requires embracing technological solutions.
Getting a third-party service has many limitations, as companies will be dependent on their partners. This means losing control of the overall brand experience.
On the other hand, setting-up and managing an in-house delivery service is very demanding and complicated. It will require changes in operations.
Grocers should keep in mind that convenience for customers takes different forms. It can be in the form of time via same-day deliveries or options like home delivery, click or collect or curbside pick-up.
Convenience in time and options requires having complete visibility and control over the entire supply chain. This means paying close attention to inventory, knowing the driver's location at all times, and managing the complications logistics of same-day grocery deliveries.
Businesses must then invest in robust solutions that are capable of syncing all the companies' resources and helping orchestrate the entire delivery process. Plus, optimizing efficiency is a must to ensure that the delivery services are both profitable for the business yet reasonably priced from the customer's point of view.
How an Orchestration Platform Helps
Getting an orchestration platform helps in achieving profitability while offering a reasonable price for convenient delivery options. This platform helps by
Connecting and Digitizing - The orchestration platform will digitize and sync all information across the supply chain so customers will have choices. It also helps in providing accurate delivery windows.
Optimizing and Automating - The platform also works in streamlining business operations that allow retailers to provide both convenience and speed at a price range that's affordable to consumers and profitable for the business.
Convenient and fast delivery is the name of the game in the world of online shopping, particularly when it comes to . Retailers must learn from the giants like Amazon and remember that offering grocery delivery paves the way for more customers. It may be hard to compete head-to-head with Amazon and Walmart's likes, but having the right operational insights and investing in the right technological solutions will result in improved operational efficiency and consistent customer service. Thus, helping businesses stay competitive and even thrive.