What do consumers want out of deliveries? It seems like it should be an easy question to answer, but as the world of delivery gets more competitive, the answer seems to elude more and more businesses.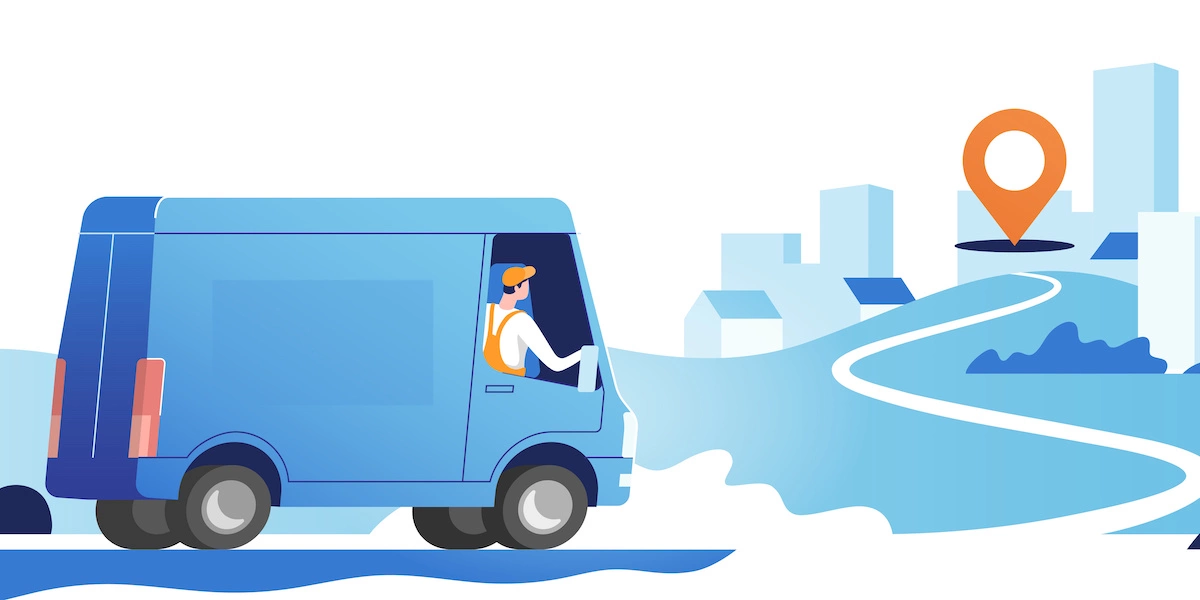 According to DispatchTrack's research, consumers fairly universally want the ability to track their orders. They also want the delivery to show up at the right time—i.e. neither late nor early. If the delivery needs to be rescheduled, they want the process to be quick and easy, rather than laborious and frustrating.
No single study can paint the complete picture, but the data above is pretty telling. Ultimately, it all comes down to trust. Whether you're a retailer fulfilling ecommerce orders or a beer distributor making the rounds to big box grocery stores, you need your customers to trust that you're going to deliver at the right time.
Needless to say, actually delivering at the right time is crucial. But trust isn't just about hitting an ETA window—it's about giving customers a reason to be confident that when you make promises you're actually going to keep them. Making that possible starts with last mile visibility.
What Do We Mean by Visibility?
Okay, before we can delve into how to leverage visibility to build trust and delight your customers with successful deliveries, we need to discuss what we really mean by visibility. Often, people throw the word visibility around to talk about GPS tracking of trucks during the day of delivery. But this kind of tracking isn't really an end in and of itself—after all, if you're giving visibility into delivery runs that are going horribly wrong, customers aren't likely to feel more confident.
When we talk about visibility, we mean something more substantial: the ability to visualize how your last mile logistics plans are unfolding in a single glance. A lot goes into making this possible: you can't get a quick understanding of the situation if you have to hunt around in multiple places for relevant data. And you can't make full use of the data at all if it's not coming into your system quickly (to say nothing of accurately). On top of that, you need the right data in the right place so that you can actually get to the right knowledge as quickly as possible.

This is no mean feat. It goes way beyond GPS tracking—you need order status updates from drivers for every delivery, you need to be able to visualize every truck and route on a map, you need to see live ETAs updating in real time, and you need to be able to spot exceptions without digging around for them. Again, it's a matter of the right data, in the right place, at the right time.
When you have this kind of visibility, you can track deliveries and make decisions at the speed of business. For instance, when you can spot potential late deliveries at a glance, you can call your customers to let them know and see if you need to reschedule. If you can't see that potential missed ETA at a glance, there's essentially no way to make that happen.
By the same token, once you have this kind of delivery visibility—the kind where you actually know what's going on in real time—you can turn it around and provide better visibility to your customers. They might not see everything you're seeing, but you can provide them with live ETAs and updates. When they can see the status of their orders themselves (i.e. without having to call in to ask), they can be much more confident that their deliveries will arrive at the right time.
Challenges in Building Trust with Right Time Deliveries
Like we said above, delighting customers is about more than just hitting your ETA windows—it's about making promises and keeping them. This means delivering at the right time, in a transparent way, and staying flexible on the day of delivery so you can respond to whatever unexpected events might crop up.
This is much easier said than done—which is precisely why consumer frustration with deliveries is at such a high point now. What makes this so challenging to get right? There are a few things at play:
Estimating delivery times is a huge challenge. If you don't properly factor in service time, historical traffic patterns, and differences in driver speed, your ETAs will be off for the entire route.
True visibility is hard to come by. Sure, GPS tracking is easy—but getting enough information to actually understand deliveries as they're unfolding is no mean feat; it requires connectivity across the board.
Supply chain disruptions are the norm. Even when your plans are perfect, you still need to have the agility to respond to the unexpected when it crops up.
Customers need information. When they don't feel like they have insight into deliveries before, during, and after, it's impossible to effectively build trust.
Legacy technology decreases efficiency. Getting the delivery process right from end-to-end is no mean feat—and it's even harder when your tools and technology aren't up to the task.
How to Leverage Last Mile Visibility to Delight Customers
No single concept or technology is a panacea, but when it comes to meeting the needs of modern consumers (and businesses), leveraging last mile delivery visibility to build trust can be a powerful tactic for overcoming some of the challenges we listed above.
Here are a few concrete ways you can turn visibility into greater trust and confidence from your customers—to say nothing of the improvements to your bottom line that come from repeat business.
Combine AI and real-time data to improve ETAs: When you have live data streams coming in that speak to each delivery on a given route, you can use AI-powered delivery software to turn that data into increasingly accurate ETAs. When you turn around and offer those to your customers, they'll feel like they actually know what to expect.
Offer live visibility to customers: We mentioned it above, but it bears repeating. When you can empower customers to track their own deliveries from their own devices, they feel more confident that the truck will arrive when it's supposed to. As a bonus, there's less need for them to call in and ask your customer support team where their order is.
Get proactive about incident responses: In an era of less connectivity, there was little way to know what was happening once deliveries were underway. With a fully connected last mile supply chain and the right visualization tools, however, the last mile is an open book. That means that you can take an agile, proactive approach to spotting and managing the issues that can and do arise, even when your plans are sound.
Bridge the gap between planning and execution: When your plans are right, your deliveries should be low-anxiety. But when you have full visibility into what's happening as your deliveries are being carried out, you're actually flexible enough to ensure that the execution is even better than the plan by accommodating last minute requests and changes with relative ease.
When you use visibility in this way, you power up your delivery management from end to end. The result? You're able to make promises to customers and show them that you're working to keep those promises at every step of the way. This doesn't just fend off disruptions and minimize phone time, it actually builds the foundation for greater trust between you and your customers. In such a competitive delivery environment, it's hard to overstate how important that is to success. And that's exactly what DispatchTrack 2022 Big and Bulky Delivery Report bears out: