Customer purchasing practices have shifted, particularly when it comes to online buying. Consumers today expect more affordable or even free delivery. That's a tall order for any business to meet when operating costs haven't gone down. In efforts to stay competitive, firms must discover new ways to trim costs and increase productivity so they can lower delivery costs for customers. The key to pulling this off lies in a company's last mile logistics methods and tools. This translates to businesses looking for any and all ways they can enhance efficiency in this tricky segment.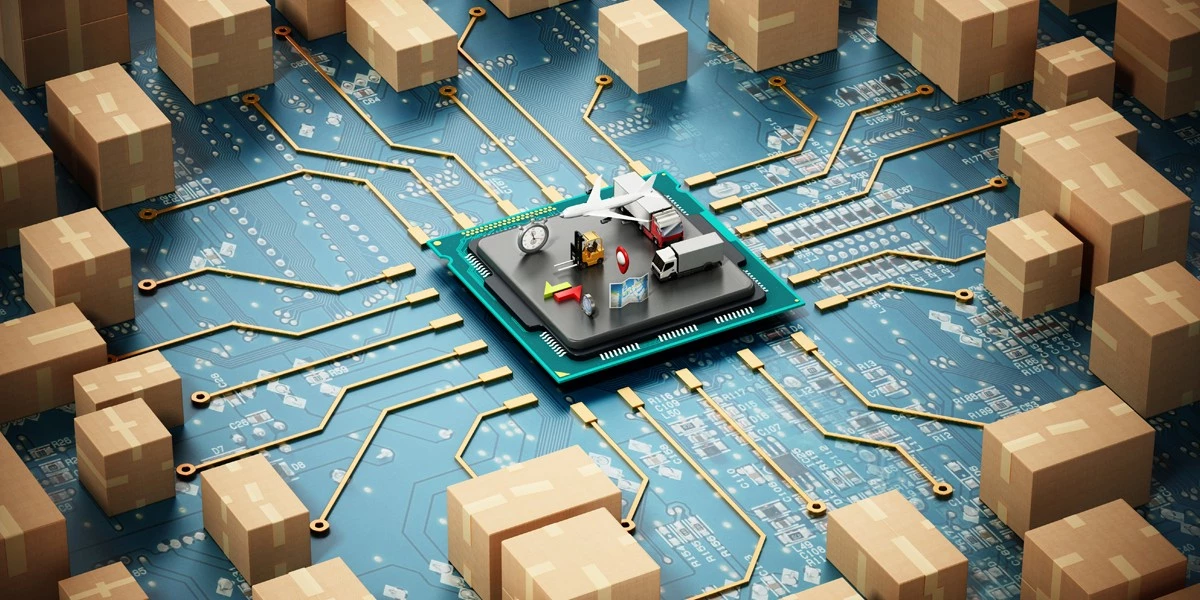 Here we'll explore the key ways innovative, modern software can be leveraged to address and overcome the challenges of last mile delivery that businesses have currently or will face in the future. Streamlining last mile delivery can result in significant savings for eCommerce businesses and retailers, especially as the number of deliveries across all industries continues to increase at a rapid pace.
Let's dive into the details of how technology can be used to solve your last mile difficulties and improve processes and profits at the same time. In the end, it's all about giving your company a competitive advantage that will endure, so you're winning today, tomorrow, and beyond.
How innovations can unlock your biggest last mile delivery challenges
Fulfilling your last mile delivery in order to give rapid, on-time delivery is crucial to rendering a premium customer experience. But precisely how does one achieve excellence in last mile delivery? Having an adequate fleet management tool is a good spot to begin.
Discover DispatchTrack.
DispatchTrack is an end-to-end last mile logistics platform designed to help managers, dispatchers, and drivers execute the critical last mile segment, chosen by companies including Ashley Furniture, Restoration Hardware, Lowe's, Mattress Firm, and many more. The system gives operators a suite of effective tools, custom made for last mile delivery. Packed with features like POS integration, an AI-powered routing engine, customer self-scheduling, contact-free proof of delivery, and detailed reporting, our last mile platform is proven, with tools for every job. Long story short, the technology helps you do the hard stuff so you can focus on dialing in a perfect operation overall.
5 ways a last mile solution optimizes and improves your deliveries
1. Leverage route planning to trim delivery times
Each operator that delivers orders has a route to follow. In an error-free universe, these routes are simple and clear. In truth, however, a route could be several miles long, with only a few drop-offs in total, particularly in rural areas. That involves a lot of energy, effort, and the fuel used on only a few stops. Furthermore, in heavily urbanized areas, traffic gridlock can use up just as much time and gas, even though the drop-offs are closer together.
DispatchTrack optimizes delivery routes by automatically factoring time, location, vehicle capacity, and traffic to recommend efficient routes. Any updates on traffic that could affect these routes are sent to the drivers via SMS in real-time, optimizing route times and empowering end-users with real-time information.
2. Lower field operator service times while increasing predictability
Continuing on the first point, possessing a modern routing engine that can plan your routes saves the time needed to do so manually, but because routes are updated in real-time, it can also minimize the number of drivers needed in a day to complete the deliveries. Managers can set auto-assignment rules based on driver location and route distance while limiting the number of tasks per driver.
3. Use data to increase safety, accountability, and recognition
With DispatchTrack, you can monitor key metrics, including success rates, on-time rates, service times, feedback scores, distance traveled, and more. Detailed, automated reporting helps you identify bottlenecks and weaknesses before they become larger issues, as well as opportunities for improvement. You can filter this data by teams, drivers, day, week, or even by the hour of the day. You can export this data at any time to produce custom, comprehensive reports. By recording and monitoring these KPIs, you can track your company's last mile delivery supply chain and see just how time is being earmarked.
4. Make proof of delivery simple as pie for drivers
According to an industry study, 56% of consumers demanded greater transparency in the delivery process.
Proof of delivery is documentation that verifies an item has been delivered, as a signature from the recipient or a photo of the package being left at the door along with a date and time stamp. With DispatchTrack, proof of delivery is made easy. Drivers can complete the entire process via a mobile app, which supports photo collection, signatures, barcode, and notes.
5. Elevate your customer's experience beyond reproach
Creating value and meaningful improvements to your customer communications requires going beyond simply providing customers with a static tracking number. Consumer surveys found that customers are expecting more and more from a standard delivery service to be satisfied:
When you deploy DispatchTrack across your operation, your customers are enabled with the ability to track their orders, and be contacted directly by drivers, see their orders with a fast-loading SMS or email link, and never be out of the loop. That's the modern-day premium customer experience every logistics operation should be aiming at.