Urban deliveries are expected to increase up to 40 percent by 2050, given growing consumer preference for online shopping and on-demand deliveries, according to a study by the McKinsey Center for Business. While trucks account for less than 10 percent of urban travel, estimates show that they contribute a fifth of the total traffic congestion.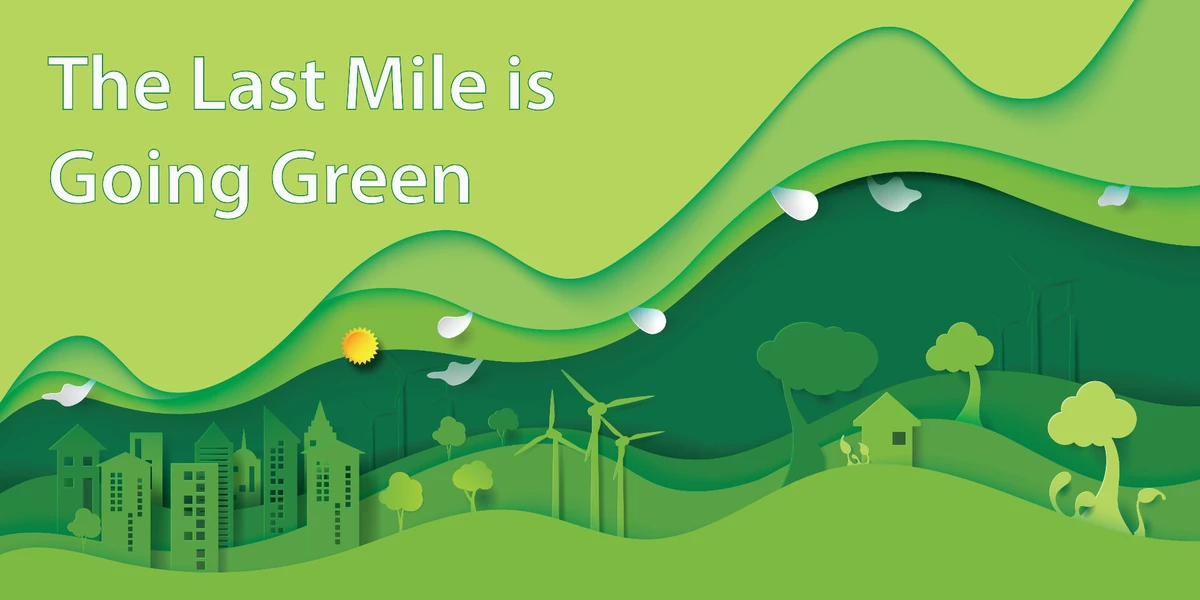 This contributes to why trucks are seen as the enemy of the environment and deemed responsible for using up a city's infrastructure. Thus, the industry and the public sector must find new ways to manage fleets to help build more sustainable cities.
Last Mile Deliveries Exacerbate the Problem
Customers' demand for convenience is not making it easier for companies to lessen their carbon footprint. After all, last-mile deliveries have a significant environmental impact. And their carbon emissions are likely to increase to 25 million tonnes annually by 2030 as demand for urban last mile shipments is expected to grow by 78% for the same period, according to a study by the World Economic Forum.
The environment will bear the brunt of eCommerce and last mile delivery growth. But companies can take some key steps to lessen their carbon footprint. Here are some winning strategies businesses can take action on right now.
Zero-Emission Alternatives
Carbon dioxide emissions can be reduced despite last mile deliveries if companies find other transportation alternatives. Electric cars, bicycles, and public transport are eco-friendly options that are growing in availability. Industry players can also work closely with the government to overcome regulatory barriers that prevent drone technology from being used for deliveries.
Efficient Management of Fleets
Many vehicles are not being optimized as dispatch teams fail to utilize the cubic space inside the boxes of their vehicles. This, in turn, pushes the company to send more vehicles on the road than needed. To address this, executives should equip the dispatch team with software to optimize capacity planning and improve systems to prepare orders and packages in advance as well as design better routes for scheduled deliveries. Doing so will ensure that all vehicles going out on the road are running at their full capacity.
Optimal Routes
Speaking of route planning, the fewer miles traveled by a vehicle means less carbon dioxide emissions. Planning driver routes before vehicles leave the warehouse is key to lessening the distance a delivery vehicle takes to deliver orders.
Two-way Communication Between Customers and Drivers
Failed deliveries are not only costly for businesses but take a toll on the environment as drivers have to go back to the delivery address, essentially doubling carbon output. To save themselves unnecessary trips, businesses must allow consumers to track their orders and communicate in real-time with the drivers bringing their package to lessen missed deliveries.
Fulfill Orders Via Nearest Real Estate
Businesses with several real estate properties like warehouses, stores, or affiliate stock, should choose the nearest property as fulfillment centers to lessen the delivery of their carbon footprint. Instead of sourcing goods from a central warehouse or storage, companies must load goods from the nearest warehouse or brick-and-mortar store.
Attractive Incentives for Eco-Friendly Delivery Types
At least 36% of eCommerce shoppers say that they are willing to wait for a couple of days to receive their orders if the shipping fee is waived, according to an Accenture Strategy study. Providing incentives to consumers who opt for next-day or three to five-day shipping methods allows the dispatch team to strategize delivery logistics while lessening the impact of shipping on the environment.
Winning More Business While Caring for the Environment
Growing an eCommerce business while considering the environmental impact of deliveries is challenging but not impossible. Yes, consumers do want fast order fulfillment, but many of them also care deeply about eco-friendly practices. One study survey revealed that more than half of consumers interviewed refuse to patronize brands that lack social consciousness, including those who don't care for the environment. Fortunately for retailers, there are ways to lessen their carbon footprint while catering to the more demanding preferences of consumers. The bottom line is, if you care about doing business long-term, then you'll also need to care and take steps to help the environment genuinely in the process.