Restaurant and grocery brands are working with integrators and deep analysis to complete their eCommerce offering. In recent years, firms have become more and more reliant on these providers because they contribute a valuable service that can be expanded rapidly, stimulating new revenue without substantial spending.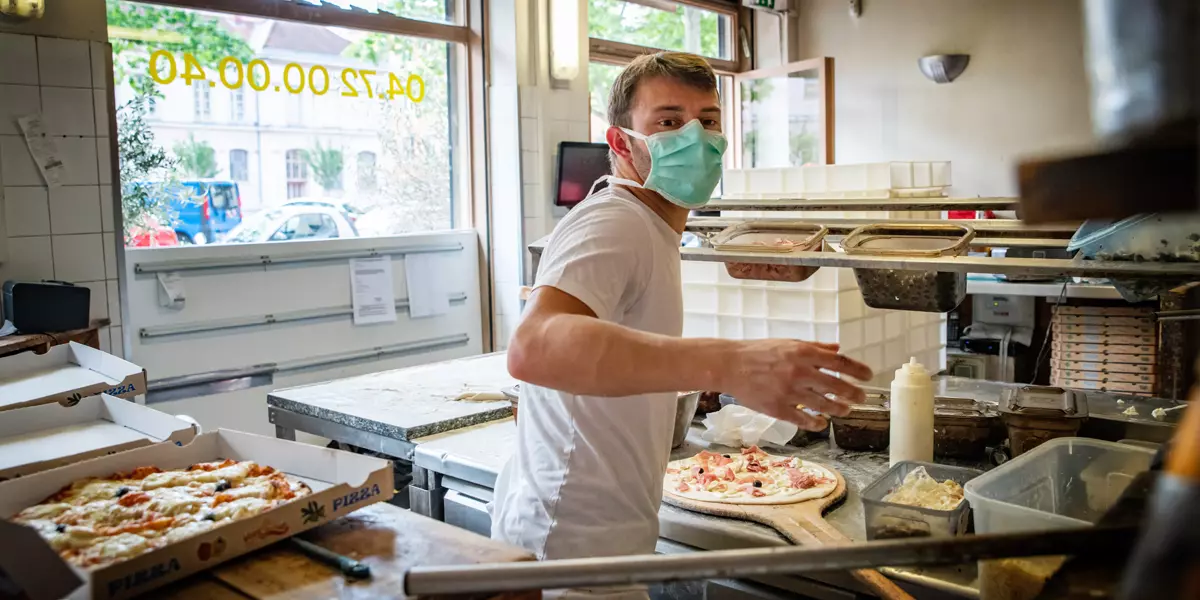 But there's also a wide-spread assumption among stakeholders that these aggregators are the sum total of their brand's delivery planning, which is concerning. Misconstruing a delivery partner for your last mile logistics solve is a delusion that you don't want to have in today's modern, shifting industry.
How we arrived where we are
In the beginning, Grocers and Restaurant brands—most of which weren't considering eCommerce strategy or planning—were pitched a great story by technology startups with growing user bases who offered answers, inclusion, and a chance to enrich their brands with cutting-edge offerings. Most companies didn't think twice about willingly handing over this barely developed segment of their business. From their perspective at the time, the downside to such a partnership was small. On the façade, it's a perfect pairing: the brand supplies the goods, and aggregators handle all the complex eCommerce details on the back end, providing the customer with a premiere UI/UX interface. That's how startups like Doordash, Instacart, and GrubHub became the go-to for online grocery and restaurant delivery. In the restaurant and retail domains, not many companies offered deliveries, so it was an excellent opportunity for enterprises from these industries: extra income with little to no work on their part. Jump ahead to 2020, and these partnerships are unrecognizable, as they have embedded themselves into the process and now take up to double-digits in profits from fees and complicated TOS contracts.
Where we are Now
The sales model that aggregators were using may work on a smaller scope. Still, at scale, and as a retailer or restaurateur's sole answer for delivery, it's financially untenable for the brands – and as it turns out, even for the aggregators themselves. Uber Eats is projecting to operate at a loss for years; as for the brands themselves, they've woken up to the fact that up to ten percent or more of their revenue comes from aggregators over time. Even more significant, their customers are also heading directly to the aggregator apps and websites to place orders - bypassing any digital interaction with their own brand. Based on a William Blair report, buying directly from a restaurant's website or app is going down, and orders via third-party platforms are up. If a brand drops its eCommerce partner, customers will continue shopping on the aggregator's site because these delivery partners have morphed into fiercely competitive and successful online markets. This is another reason delivery providers are now such valuable extensions of a restaurant's business operations. You must be where your customers are, and like it or hate it; hungry customers are on these third-party sites more and more. So if delivery providers aren't real last mile delivery solutions, what are?
Proper Last Mile Delivery Resources
Last mile solutions are the methods, practices, ability and systems that empower you to take the reigns, size control, collect and analyze data - all synchronized in your end-to-end dispatch and delivery operation. This system ties together seamless communication between your logistical operations, customers, and delivery agents. The platform links your complete delivery flow, eliminates paper, and puts you in the driver's seat, so to speak.
A last mile delivery solution will enable a business to benefit from working with multiple delivery models, eCommerce providers, and delivery fleets without relying on any single provider. Also, it brings all of the data into one place so that your entire delivery ecosystem can be measured in real-time.
The true measure of a delivery software is that it will help you leverage your data to improve real-world delivery performance, whether that data comes from internal resources or external providers. When you have your operational and customer data gathered and organized in one location, it's simple to view the overall performance from a big-picture view and make decisions that help you deliver more results using fewer resources and with fewer mistakes.