Instacart valuation increased to $13.8 billion in the first week of July, thanks to another $100 million of fresh funding. This comes less than a month after the delivery company secured a $425 million investment, mostly from the DST Global and General Company.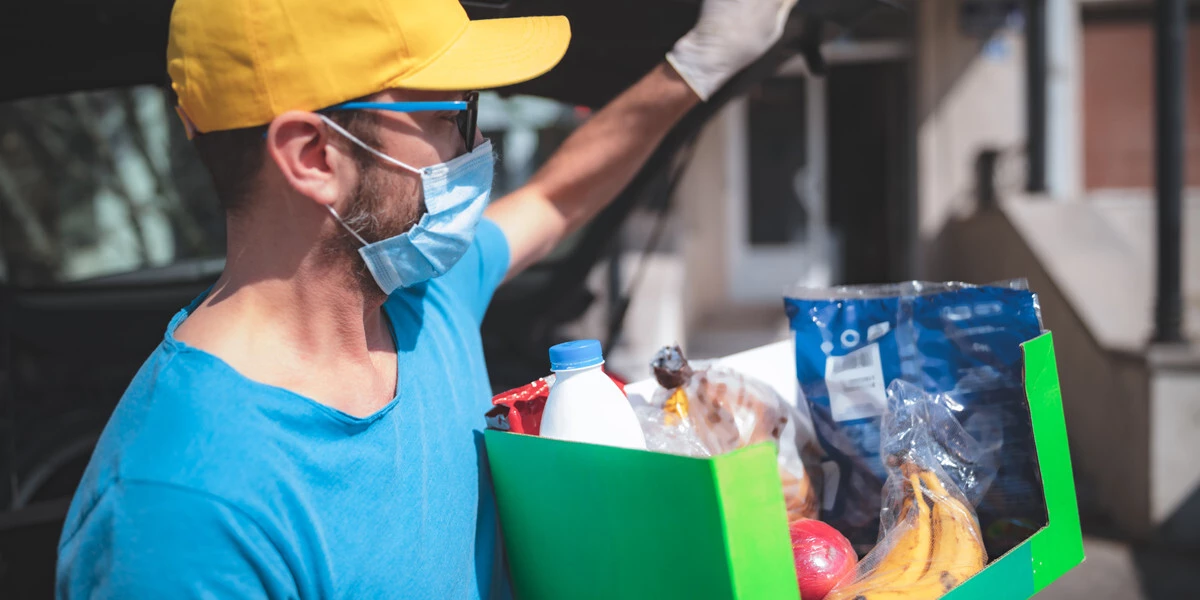 Instacart's growth in recent months has been spectacular, given the coronavirus pandemic, which pushed more consumers to go for online grocery delivery. Instacart President Nilam Ganenthiran says the recent surge in online shopping is highly comparable to Black Friday sales except that consumers are coming online in droves every day.
Pandemic Drives the Exponential Growth
Instacart isn't the only company enjoying high sales due to the pandemic. Around the world, grocers are among the few enterprises unaffected by the pandemic despite lockdowns. In the United States alone, online grocery orders' volume increased by 151 percent between March 12 to 15, when stay-at-home orders started. Data from Ratuken Intelligence showed that the revenue of online grocers for the same period grew by 210 percent when compared to the same period in 2019.
The delivery app downloads also evidence the online grocery boom. For example, on March 15, Walmart Grocery, Shipt, and Instacart experienced record-breaking numbers for the most downloads in one day, increasing by 160%, 124%, and 218%, respectively, compared to the average daily downloads recorded in February.
The Demand For Online Grocery Shopping Will Continue
The high volume of online grocery orders is seen to continue, given that sales trends were pointing towards more online ordering. Deutsche Bank has forecasted online grocery to grow at a compound annual growth rate of 28.2%, significantly higher than the 2.5% projected for overall grocery sales.
An analysis of the online grocery sector by Bain & Co showed that online grocery shopping growth would continue even if lockdown measures are lifted at the end of 2020. The COVID-19 is seen to spark a long-term shift of consumer preference towards online grocers as consumers are getting used to the convenience of online grocery ordering and its cost-effectiveness.
What's Next for Grocery Delivery Companies?
A vaccine could end the pandemic, yet online grocery penetration is set to grow higher than previously forecasted figures. However, online grocers that fail to earn consumers' trust and improve their operations won't be able to take advantage of the expected growth.
To thrive, online grocers must do the following:
Shift to an in-house order fulfillment – Many grocers tend to outsource fulfillment to a third-party entity, resulting in a less controlled and monitored order fulfillment process. Handling the fulfillment in-house means getting control over the entire process and owning the vendor and customer experience. In-house fulfillment allows businesses to focus on understanding purchasing trends and building brand loyalty among customers.
Improve the economics of the order fulfillment process – Typically, grocers that fulfill orders via manual in-store pick-ups lose $10 per transaction, says Jefferies, a financial company. Shops must take quick actions to improve these economics by implementing an employee pick-up zone instead to boost efficiency. Grocers can also choose to reduce the number of certain goods like deli food as they require store personnel to prepare exact amounts per order, which is a time-consuming task.
Leveraging automated solutions – Retailers by now must be working on deploying automated solutions that can be used in the following months instead of years. For example, building micro fulfillment centers now will help reduce costs and improve the online order fulfillment process's efficiency. Shifting to more automated tools and solutions will allow businesses to make the most out of the surging demand and improve on-demand order fulfillment efficiency while decreasing manual labor reliance.
COVID-19 has accelerated the growth of online grocery shopping. And experts say that more consumers will continue shopping online even when the pandemic ends. For grocers, this means building consumer loyalty now by bringing online fulfillment in-house and taking other steps to make the process more economical. Investing in automated solutions immediately, optimizing the on-going order surge, and improving overall business efficiency is necessary for making the online grocery business sustainable.