The Electronic Logging Device (aka ELD) mandate is a federal government law that orders commercial motor vehicle operators to require the use of ELD among their drivers. These devices are intended to record information regarding driver activities and operation of vehicles, replacing either the automatic-on-board recording device or old-fashioned log books.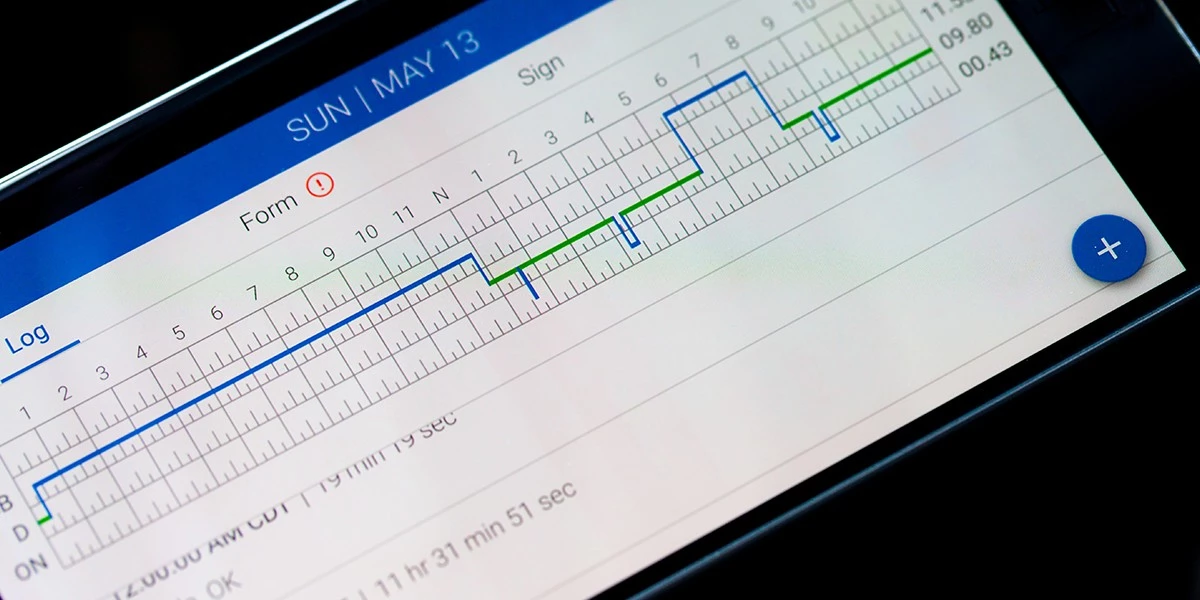 The regulation was passed to ensure drivers' safety, given that long hours of driving can be physically exhausting, which in turn leads to more accidents.
Unfortunately, many drivers view the ELD mandate negatively, with some even referring to the ELD as an electronic leash. This pessimism can be a hurdle in successfully implementing the ELD systems within the company. It is imperative for business owners and executives to help drivers change their attitudes towards the device as well as other technological tools that companies will be using in the future. Here are three good ways of implementing this life-saving hardware.
Engagement
Many truck operators simply roll-out new technologies without consulting their drivers on the changes. To successfully engage drivers, executives must communicate the organization's commitment to safety so that they are aware that the changes being made are for their benefit. Communication with drivers should involve paying attention to their needs and wants long before any new technological tool is procured.
Involving drivers in the selection process of any tool makes them feel valued. After all, drivers relevant insights about how changes, including new systems, may impact work. These insights may have been missed by the executives and other workers from the headquarters.
Education
Educating drivers about the technology they will be using seems to be an obvious step, but many companies fail to teach their drivers properly. This is particularly true for trucking companies that have their drivers spread out across the country. Thus, drivers are, in many cases, left to study the new devices on their own.
Businesses should ensure proper training that would include educating drivers on how to skillfully operate and troubleshoot the device or system. Hands-on training is also advisable. It's not enough to teach drivers the basics like turning the device on or off, as they also need to know how the new technological solution works and how data is collected and used. Teaching them the nuanced workings of the tools will lessen their anxiety and distrust of the device.
Explanation
Most companies fail to answer the "why" question when implementing new technologies or systems among their employees, which is one of the reasons for drivers' low acceptance of these tools.
The same can be said of the ELD system as drivers only see it as an enhanced tracking of their movements. Companies fail to inform them that the ELDs are not only for compliance purposes but also for operational efficiency reasons. There's a lack of emphasis on how this technology will benefit drivers, and that is a mistake when explaining the way it all works together.
Executives should explain that the ELD's correct usage can lead to drivers being awarded schedules that let them earn to their full potential without spending more time on the road. This explanation will surely motivate the truckers to study and become proficient in using the device. It's critical to help drivers understand that the monitoring of their performance and skill has a direct impact on making the company more profitable, thus affecting their benefits, compensation, and career growth down the line. Emphasizing these benefits will help them accept the technology more readily, and embrace the new standards going forward with much less friction.
Truck drivers are not naturally opposed to new technology, systems, tool, or devices, but just like any employee, they want to be consulted first before changes are implemented. Drivers have a need to be given the full picture of what's going on. Thus, when rolling out the mandatory use of new technology like ELD, it is imperative for owners and executives to engage, educate, and explain why these shifts are needed and how they will benefit the drivers long term.