Amazon made headlines in 2018 with its entry to the healthcare industry, although speculations have been abundant for some time that the retail giant intends to enter this market.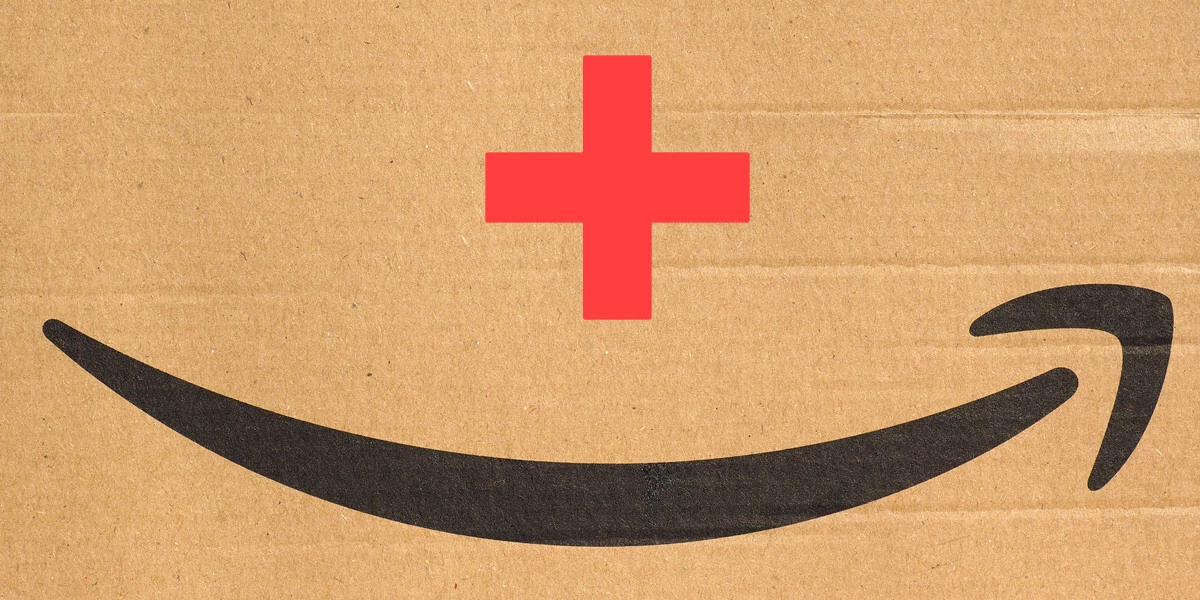 Amazon has always envisioned itself to be the world's most customer-centric brand. Now that it's become the market leader in eCommerce, the company is set to conquer a new industry, healthcare. Here's a look at Amazon's latest big moves towards dominating the healthcare industry, and how these could raise the bar higher for patient care.
Amazon Care
In September 2019, Amazon launched Amazon Care, a healthcare service offering both in-person and virtual care using telemedicine apps, remote video, and chat. It also provides prescription drug deliveries. Amazon Care was initially made available to the firm's employees in Seattle and nearby areas. The online giant has Berkshire and Hathaway as its partners in this venture.
Amazon Care can help patients who want to consult about minor conditions and concerns such as infections, colds, minor injuries, vaccination, preventive consultations, STI testing, and contraceptives. These services are similar to what general practitioners do at clinics, as patients will later be recommended to specialists as needed.
Acquisition of PillPack
Amazon purchased an online pharmacy startup, Pillpack, for roughly $753 million. This acquisition seems to be in line with Amazon Care's service of providing prescribed medicines via deliveries.
The retail giant also bought Health Navigator, shortly after it acquired Pillpack. Health Navigator offers services like triage tools for digital health firms looking to direct patients to the right location for proper medical care. It also provides an online symptom checking service.
Alexa's New Roles
Amazon is also retooling the virtual assistant, Alexa, to become useful in the healthcare sector. The firm had tied-up with Boston Children's Hospital in 2016 to help build Alexa's skill for parents taking care of their sick children. Amazon has also announced that Alexa will soon have the ability to refill prescriptions and remind patients to take their medicines using voice commands.
Trademarking Amazon Pharmacy
Amazon started the year 2020 with a bang announcing the trademarking "Amazon Pharmacy." This is seen by experts as Amazon's move to go head-to-head with traditional pharmacies like Walgreens and CVS. Many are speculating whether Amazon will also expand its business to include medical and dental instruments, surgical equipment, and pharmaceutical care.
Possible Faster Healthcare Services
Amazon helped shape consumers' shopping habits with its fast order fulfillment process. Plus, they've made investments in technology for retail such as Alexa, the personal virtual assistant, Dash for ordering without computer access, and a leading smart speaker, Echo, to name a few. Time after time, this company has been well ahead of the curve, with the seaming ability to see around corners, and they're about to do it again.
The World's First Vaccinated Supply Chain
During an earnings call in May of this year, CEO Jeff Bezos started off the meeting by warning shareholders they "may want to take a seat" before announcing Amazon would be reinvesting nearly 4 billion dollars in profits into Covid-19 related safety and testing. Everything from manufacturing at-home testing kits, PPE supplies, increased compensation, along with the protocols to keep every process, and employee safe. It's an enormous endeavor, one that might not seem realistic if not coming from a company that's performed magic at mass scale before.
Now, Amazon's expertise in customer service and the supply chain is being leveraged in healthcare to provide better patient care services. In the future, it wouldn't be surprising for patients to search for doctors, read their reviews, find out their prices, and schedule an appointment via Amazon's website. Alexa could also be the virtual nurse ready to look after sick users 24/7. In the end, Amazon's trailblazing ways may end up influencing the entire healthcare system.