Efficient Routing Delivers On-time
DispatchTrack's enterprise-grade routing engine beats complexity by choreographing delivery resources with inventory and truck capacity, all while honoring appointments on the books. We process thousands of non-recurring routes for complicated deliveries and installations within minutes. Machine learning algorithms continuously improve performance and predictability, keeping customers informed about their delivery in real-time.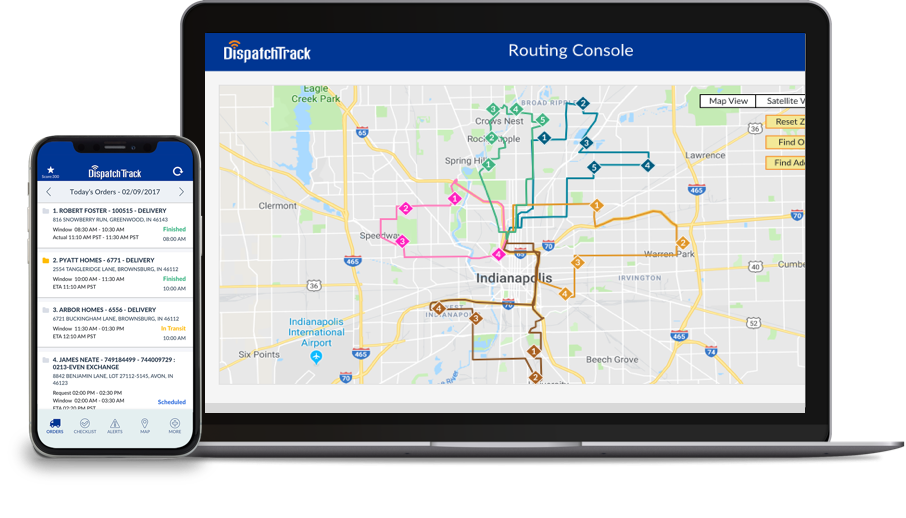 Self-scheduling
Contractors manage complex schedules and want materials and appliances to show up exactly when planned. DispatchTrack lets contractors self-schedule their materials for a time that works best for them while solving order matching between inventory and delivery capacity in real-time on your end. This is when well-planned and executed integration shines..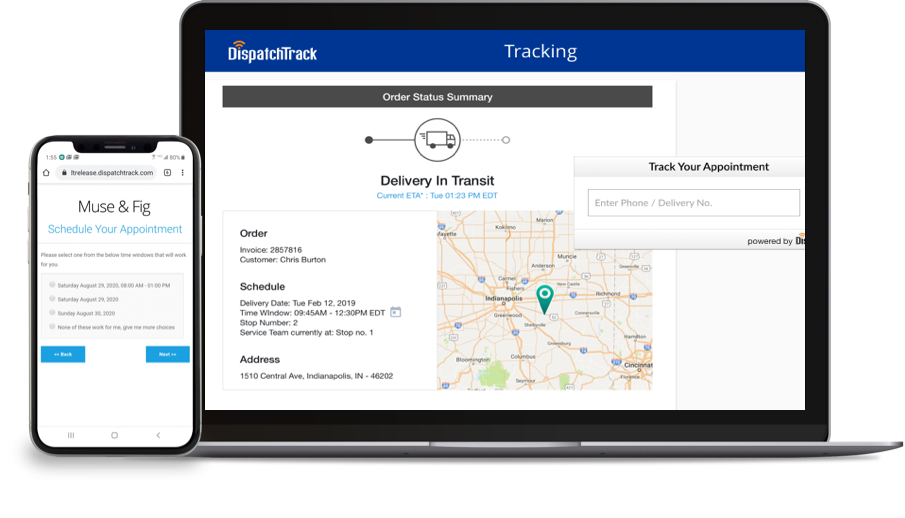 End-to-end Delivery & Installation Workflow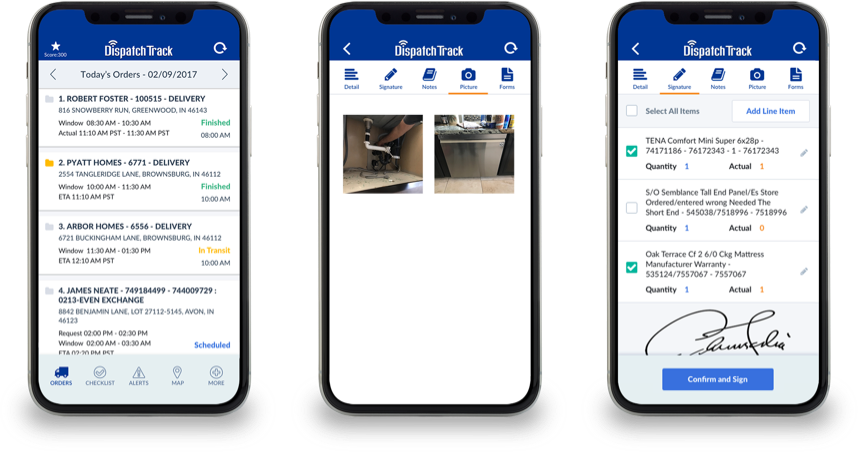 Transparency for All
We built our solution to provide end-to-end transparency from the customer up to executives. Customers can track their delivery precisely. Drivers and installers document conditions, delivery, and, if necessary, damages. Dispatchers can track routes, deviations, and proof-of-delivery. Executives get a constant flow of detailed reporting on job performance and accuracy.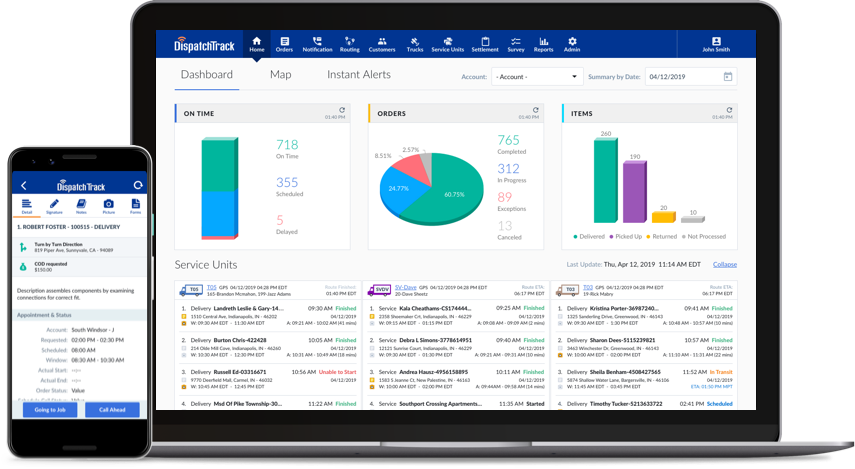 ---