Warehouse management and logistics were once characterized by manual processes, giving even the most senior warehouse managers nightmares.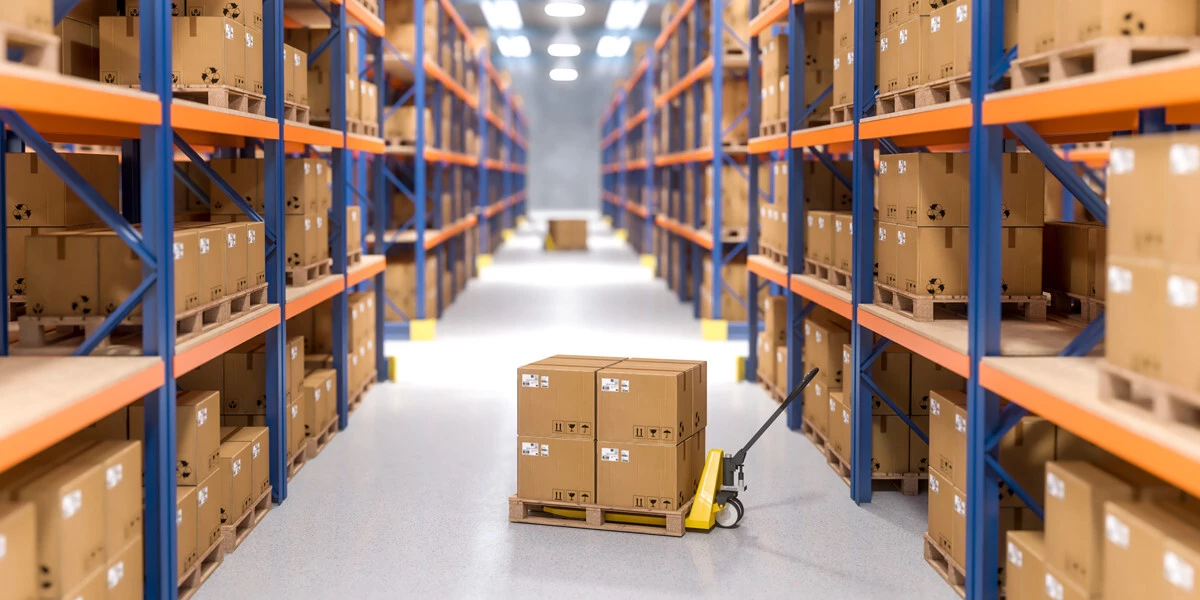 Managing inventory levels, finding space for all the goods, and keeping the operational costs down are just some of the challenges of warehouse management. Fortunately for businesses, technological advances are improving the way supply chains—the key to better warehouse management—are being run. Warehouse management solutions are offering much-needed relief to business owners and warehouse supervisors.
More businesses are turning to warehouse management solutions for improved operational efficiency. One survey of distribution operations and warehouse management professionals showed that 93 percent of 138 warehouse operations and logistics professionals said that they are already leveraging warehouse management software. Here are some ways technological solutions are revolutionizing warehouse management.
Ending Paper-based Documents
Getting rid of thick paper logs is probably the most apparent advantage of using a digital warehouse management system. It puts an end to printing stacks of paper as modern warehouse solutions provide a custom checklist that generates various templates for inventory, reporting, and more.
Warehouse managers can create customized templates, too. Shifting to digital templates allows businesses to cut down costs on printing and paper. It also helps that most of the warehouse management software solutions are now optimized for mobile devices.
Updating and synchronizing data automatically and in real-time are also big benefits of a digital system. It makes auditing and reconciliation of data much easier when compared to manual record-keeping. Generating warehouse reports becomes a breeze with any one of today's available management solutions.
Centralization of Warehouse Activities
The centralization of information, such as staffing requirements and assignments in a single platform is another benefit provided by a warehouse management solution. The data centralization allows anyone from the warehouse team to access and view all the information they need easily.
The ability to view assignments and progress of each member lets the warehouse personnel work more closely. Thus, promoting a culture of accountability and empowerment within the organization. A unified warehouse management system helps employees check their tasks, monitor inventory levels, and facilitate orders without jumping between siloed systems, allowing them to increase their efficiency levels.
Optimization of Floor Space and Shelf Arrangement
Do you seem to lack storage space in your warehouse or have disarranged shelves? A warehouse management system can help put everything in good order. A good system allows businesses to identify ways of optimizing not only labor but space as well.
Most warehouse management solutions feature shelving and warehouse floor simulators, letting managers experiment with different arrangements and zoning plans to find the best storage spaces, equipment, and other warehouse materials. A well-utilized floor and zoning plan allows for better workflows in the warehouse. This, in turn, lets employees operate more efficiently in everything they do.
Better Visibility Over Inventory
Tracking and checking of inventory are often dreaded tasks since it can be a tedious task, and overlooking items could result in misreporting. Fortunately for warehouse managers, the birth of a warehouse management system has made checking and tracking of inventory less burdensome.
The Internet of Things (IoT) and barcodes allow warehouse employees to know the status of the inventory in real-time with just a few clicks. Accounting for goods on-hand or products ready for loading can all be done with a warehouse management solution.
Eliminating Theft
Warehouse theft was once a common problem facing most warehouses around the world. But the emergence of a warehouse management system has reduced theft cases significantly.
Improved visibility on inventory and tracking technology has enhanced accountability among warehouse personnel. Thanks to tracker labels, bar codes, and proximity scanners, sneaking past security personnel and out of the warehouse is more complicated than ever. Plus, requiring employees to log-in to the system using their individual accounts makes it easy for supervisors to see the audit trail and identify which employee handled a specific task or transaction.
Optimization of Inbound and Outbound Warehouse Traffic
Managing a warehouse goes beyond inventory tracking and floor planning, as it also requires handling traffic inside and outside the warehouse.
A great warehouse management platform will aid in managing incoming and outgoing goods and vehicles. Managing warehouse traffic is essential since the warehouse is the heart of any supply chain. The movement of goods and vehicles on time ensures adequate space for incoming inventories and timely order fulfillment. Failure to manage warehouse traffic will significantly affect a business's performance.
Poor traffic inside the warehouse delayed acceptance and unloading of delivered goods, and any deviation from best practices can slow down the inventory flow. Wrong products shipped, misplaced goods, and sending out orders to an incorrect address will bog down the inventory system with complex problems. Fortunately, a warehouse management system addresses warehouse traffic problems thanks to its transport management features and seamless integration with third-party logistics companies.
Enhancing Billing Efficiency
Any mistakes in billing can result in dire financial consequences for a business. Warehouse management software helps with the creation of bills according to time, activity, and other parameters. The software allows companies to generate accurate billing statements that can help achieve a better bottom line for the business, and ensure amounts are accurate.
Warehouse management is a complex and head-ache inducing job, especially when one has to deal with manual processes and record-keeping. Fortunately, the days of pencil-pushing to record information, manually tallying and gathering of data, and dealing with fragmented information are coming to an end.
Technological solutions, particularly a warehouse management system, help companies improve the tracking, storing, and shipping of inventory. It also eliminates problems with warehouse theft and inaccurate billing. In the end, investing in a warehouse management solution will help businesses improve their operational efficiency and overall profitability across the board.