Advancements in technology reveal and challenge established ideas and paradigms, particularly in the trucking industry. It seems a lot of people are certain they know semi-trailer trucks are significant sources of emitting diesel pollution and are hurting the environment. The science does point to this being true on a bigger scale when you consider all the vehicles and other sources that emit waste into the air.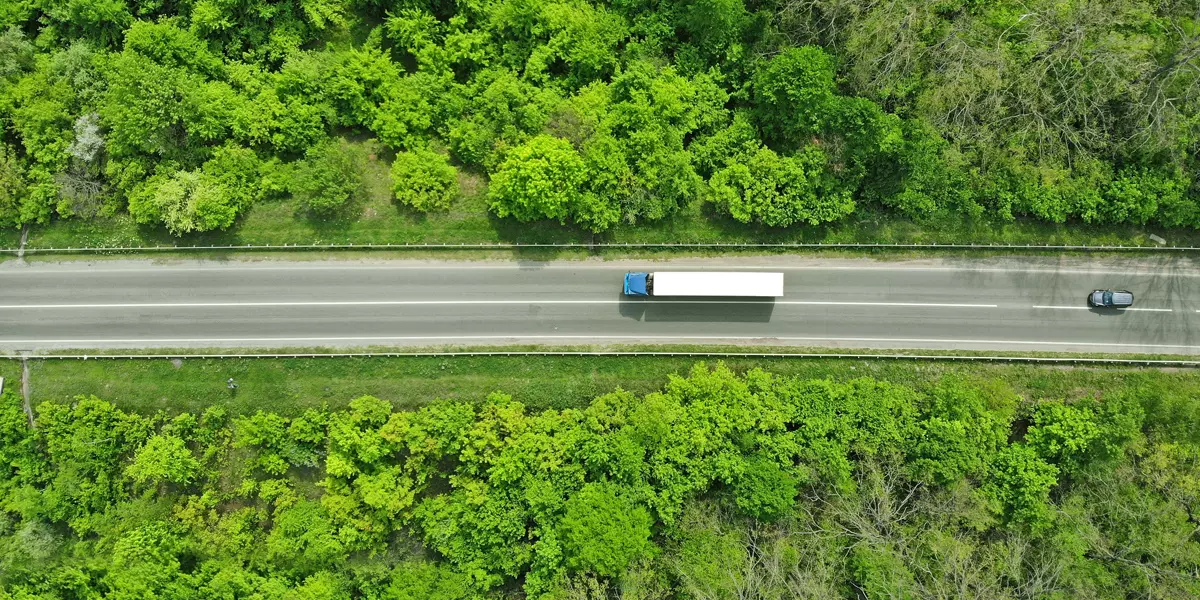 Shipping and trucking continue to affect the planet's ecosystems, but tremendous advances in technology have drastically shrunk these impacts over the past twenty-plus years, even as customer behavior has ramped up the overall amount of goods shipped globally. Calculations from the North American Council for Freight Efficiency found it takes 70 brand new semi-trucks to emit the same amount of pollutants as a single truck from 2002 would annually.
Environmentally-friendly progress is already underway.
There's been massive scientific effort coupled with re-thinking on how to modernize the trucking industry and is a factor in the stellar improvements that have already been made. That work has built momentum and is ongoing thanks to the commitment from leaders of the biggest transport lines, down to small fleet operators, all of which have the same goals; to keep growing while reducing their work's environmental footprint.
Let's explore the ways technology has already improved modern-day transport and logistics enterprises into more environmentally-friendly operations.
Safer drivers + better schedules:

For the most part, unrealistic schedules used to force drivers to push themselves and their equipment beyond reasonable limits have been cycled out of the trucking industry. The industry's powerful push for improved driver training and safer operations corresponded with the appearance of much more sophisticated fleet management systems. These systems have enabled companies to promise — and meet — ambitious delivery schedules in the "now-or-never" enterprise world without forcing drivers to ignore speed limits or their own bodies' needs.
Improved motors:

Two decades ago, truck motor makers identified the need to build cleaner-burning power sources. And, by small increases, they did just that. Diesel motors remain the dominant form of power for transport trucks in North America, but that is also beginning to change. Electric alternatives are beginning to emerge, that coupled with ever-better transmissions — have taken engines to a level where they are burning cleaner than ever before.
Precise motor monitoring:

The value and importance of keeping engines and other truck systems well maintained is well understood, but when companies, supported by dynamic technology vendors like DispatchTrack, began combining state-of-the-art monitoring technologies to powertrain and safety systems, the concept of proactive maintenance jumped significantly forward. Companies were suddenly able to see problems with trucks and intervene before costly road-side breakdowns. Firms could collect and analyze big data from entire fleets to get a clear insight into drivers, waste, and larger maintenance patterns.
Improved fuel performance:

Modern engines, plus better fuels, combined with safer driving techniques being taught, united with better route planning, scheduling, and dispatching, equals improved mileage. Combine all of that with smarter packaging, and you get enormous efficiency wins, tallied not only in more miles per gallon but in fewer miles driven, extra product delivered, and less delivery time. What you get is a net reduction in emissions in addition to overall positive gains in a fleet's ability and performance.
Additional improvements will inspire further advances.
The trucking and transportation industries have made impressive gains toward a better operational approach to help the environment over the last ten years alone. But that doesn't mean we can all let off the gas now; the industry must continue to focus and work to increase output while shrinking the environmental footprint. With consumer behavior driving more shipments than others before, leaders must continue to take meaningful technological, scientific, and economic advancements to keep furthering breakthroughs that benefit the environment. Fortunately, there is a wave of firms, fleets, and innovators out there, ready for the challenge.