How to Successfully Implement Transportation Software
June 8th, 2021
Improvement in productivity, increased visibility, and cost savings are undeniable benefits of the right transportation software. Unfortunately, you can't simply buy a transportation solution, implement it, and hope that it will do its magic. Why? Because getting the benefits you were promised depends on choosing the right technology and implementing it successfully.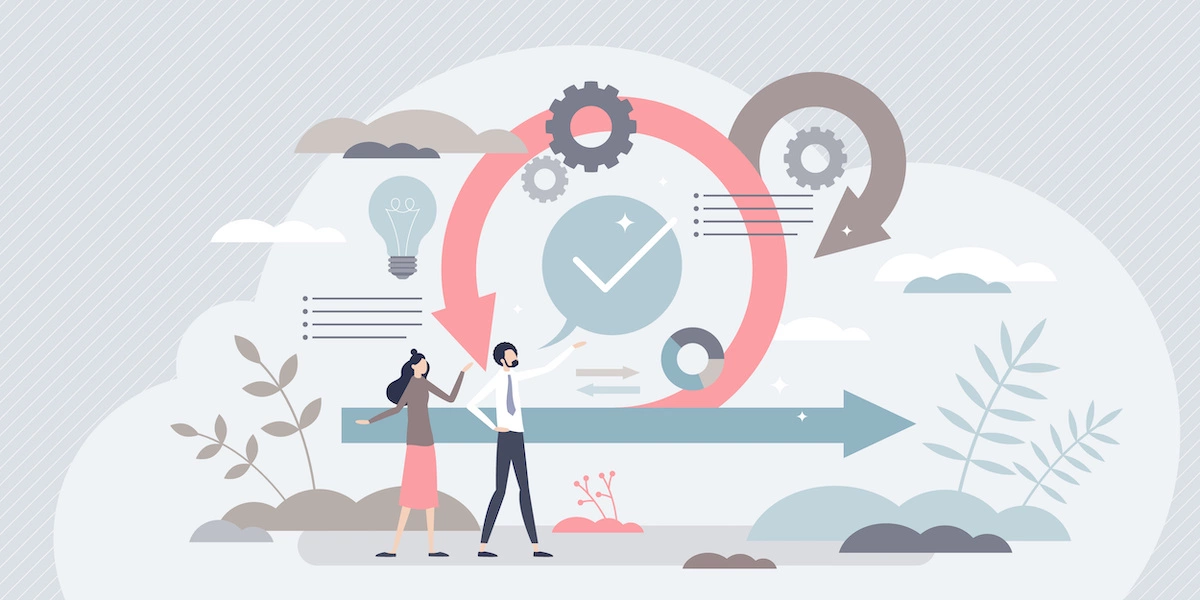 In this article, we'll discuss the steps to take to successfully deploy and utilize last mile transportation software.
Choosing the Right Transportation Software
You might think that successfully implementing a last mile transportation solution starts after the purchase has taken place. Contrary to popular belief, the success of your solution deployment actually starts before the software has been selected.
Right off the bat, you need to carefully analyze what objectives you intend to meet when you purchase the solution and start matching the identified objectives with prospective software providers.
You might consult with daily operations staff like the delivery team and ask them what features they think are important. Aside from the operations teams, the IT department must also be looped in the buying process
Meeting with the vendors is necessary so companies purchasing the software can provide them an overview of the workflows. This then gives vendors a better understanding of how they can best serve the prospective client. Businesses should consider how the vendors communicate and whether they would continue to be helpful even during the post-sales phase.
Simply put, the real implementation process begins with these conversations that you're having with other stakeholders and vendors about how you'll gain value from a new system. They give you the chance to prepare your own team and IT environment for change—in addition to helping you ensure that you're getting the most value for your money.
To that end, here are few features you should consider in the pre-implementation phase.
Integration
Ask the vendors whether their products can easily be integrated with other systems. You'd be better off refraining from buying a transportation solution for the last mile that can't be integrated with current enterprise resource planning, warehouse management, and point of sale systems, to name a few. Otherwise, you might end up doubling the workload of your internal teams.
Updates and Flexibility
The last mile is changing, and your business is going to change with it. That's why you need to select a solution that can keep up with future planned business goals and the constantly evolving transportation industry. Ask about the frequency of the vendor's software update and how it updates the software.
Customization
It pays to select software solutions that can be modified according to your needs. Companies vary in their requirements and workflows, so the right transportation solution must be customized according to those needs.
Easy to use interface
Drivers are naturally resistant to changes and new solutions. As such, it's best to choose a solution that has an intuitive and easy-to-use interface so employees will have an easy time adopting the new solution.
Accessibility
A cloud-based system makes it much easier for users to access information, as opposed to server-based ones that require the physical presence of a user at a designated location. Cloud-based software lets users access the information they need anywhere as long as they are connected to the internet.
Effective Transportation Software Implementation
There are several "must-haves" and best practices in ensuring the successful deployment of your transportation solution. This might include a steering committee, which will be responsible for overseeing the projects, resolving problems, and making decisions during critical areas of the deployment.
Beyond the steering committee, you'll probably need to dedicate IT resources for the deployment of the last mile transportation system. The IT resources will be critical for the nitty-gritty of the implementation between systems.
Another must-have during the implementation phase is an implementation plan detailing the resource requirements, task assignments, timeframes, schedules, and expected go-live date. The implementation plan must also clearly state the methods of communication so all people involved in the implementation phase are updated.Businesses must also include a contingency plan, acknowledging the fact that some potential roadblocks and challenges could arise during the implementation phase.
For these last few points, it can be extremely valuable to engage with your vendor as well. They can give you a sense of what's required during implementation and help you figure out how long the implementation process might last, how many resources you'll need to devote to the change, and how best to integrate your existing systems with your new transportation software.
Why Continuous Improvement Is Important
Now, at this point you might think that all that's left is to flip the switch and call it a day. You might be popping champagne and patting yourselves on the backs for a successful implementation. You're certainly right to celebrate—but the work isn't all done post-cutover.
For one thing, it's important to train (and retrain) employees in different roles on how to use the software effectively. Avoid offering one-size-fits-all training, and instead tailor each training session according to the requirements and functions of each team. When planning for the training sessions, keep in mind that not all teams or stakeholders can dedicate the same amount of time. It's necessary to provide each stakeholder with various training options to suit their needs.
Of course, this is easier when the application is easy-to-use in the first place. It also helps if the vendor provides free training. Even then, it's important to keep tabs on how the solution is being utilized and to monitor the impact it's having on your operations—this way, you can take proactive measures to make sure you're getting the maximum ROI. The steering committee should also include a plan for gathering feedback from users to help improve the operational processes involving the use of the transportation solution.
In the end, transportation software is useful in helping companies cut down their logistics costs and improve workflows. But the benefits of the solution can only come to fruition if you carefully plan the implementation of the new software.
Keep in mind that implementation is a shared process among key executives, vendors, IT teams, and operational teams. Maintaining communication and engagement throughout the implementation phase and even after are crucial in reaping the benefits of the transportation software. But if you can pull it off, the right transportation software can have a transformative effect on the last mile.
---
DispatchTrack is a leading provider of SaaS solutions that enable end-to-end optimization of operations and customer experiences in last-mile delivery. The company's platform includes modular tools for self-scheduling, route optimization, customer communication, real-time tracking and ETA, proof of delivery, and delivery network intelligence and analytics. With customers across North America, Europe, South America, and Asia, DispatchTrack is used by thousands of businesses of all sizes and many multi-billion-dollar enterprises across a wide range of industries, including furniture, appliances, building supplies, food, and beverage. More than 60 million scheduled delivery experiences are powered by DispatchTrack each year. For more information, contact us or book a demo now.
Keep reading: How Last Mile Solutions Impact Customer Delivery Experience→