The emergence of more eCommerce sites has also transformed consumer demands. Buyers used to be happy with two-day shipping but now want same-day deliveries. This change in consumer behavior forces companies to employ various software solutions to satisfy consumer's hunger for quick and convenient delivery while keeping costs down.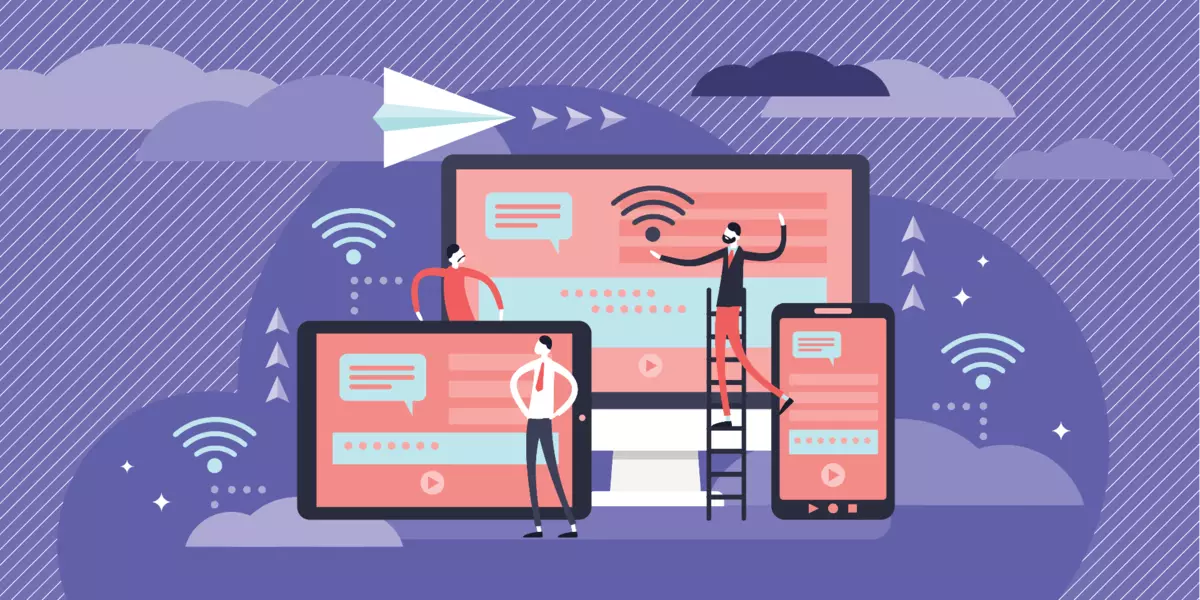 However, many businesses fail to realize that different software systems address various pain points in supply chain management but may not work well together. Disparate software solutions could also possibly limit the level of which organizations optimize their operations if they can't seamlessly be integrated with the rest of the stand-alone systems.
Why a Platform Approach is Better
It is natural for businesses to search and procure tools, including logistics software solutions to improve operational efficiency across the entire supply chain. But a software approach, where a solution is chosen without regard for others, will prove to be problematic.
Stand-alone software solutions work well in automating supply chain tasks that were once characterized by manual record-keeping and tracking. But separate software solutions may not work together in sync as not all of them allow for integration, lessening their efficiency in managing end-to-end operations.
On the other hand, a platform, which is a set of software with an ecosystem of resources, generally allows for a more straightforward approach in managing any business. A logistics platform paves the way for growth by connecting teams, external tools, data, and processes. Businesses can add or remove new tools and applications to adapt to changes, making the scaling up of operations a breeze.
The Benefits of a Platform Approach in Supply Chain Management
Below are some benefits of choosing a platform over the stand-alone software approach to increasing optimal efficiency in supply chain management.
Dispatch and Routing
Dispatch and routing software typically looks for the optimal driver, assign a specific vendor, or calculates the best routes for drivers, among other capabilities. A holistic approach, meanwhile, will figure in all variables in the whole supply chain. A platform approach can also handle more significant operations for companies with larger fleets or multiple delivery partners. The platform will do more than assign a driver to a particular delivery but will pick the best fleet according to pricing, availability, performance, and other relevant variables.
Visibility
Greater visibility also means having more opportunities to generate information on various delivery operation components. A delivery management software can help track and generate data from various components such as order location on the route, inventory location, consumer visibility on order status, and so on. However, the software wouldn't know what to do with this data on its own.
On the other hand, thanks to machine learning, a platform will incorporate generated information on the different delivery components and translate it into key insights that will aid in improving logistics and delivery operations.
Dashboards
Every manager and team depends on good reporting and dashboards in managing delivery operations. Supply chain management involves so many professionals, and each of them needs a specific dashboard with varying permission. For example, a regional manager must see the key performance indicators (KPI) for every fleet and location while the fleet dispatchers would only have visibility over his or her drivers.
A platform provides each team member across the supply chain access, the data they need to perform the task properly. This is all possible because of the dashboard that allows for customization of access to each member.
Customer Experience
Companies too often focus on factors affecting last-mile deliveries such as real-time updates, package tracking, and on-time delivery to improve consumer satisfaction. However, customer experience starts from the moment they check out the eCommerce page where they can see the various delivery options and costs. Thus, companies must improve all processes within the entire supply chain to better satisfy shoppers.
In the end, software solutions can help improve a company's operational efficiency. But given the complexity of the supply chain process, a stand-alone solution may not be the best option for companies, especially those with plans of scaling their operations in the future. A platform that integrates and centralizes services, data, and solutions are key to increasing operational efficiency and cutting down costs at every layer of supply chain management.