Same Day Delivery Challenges and Solutions
Mar 29th, 2020 6 Min Read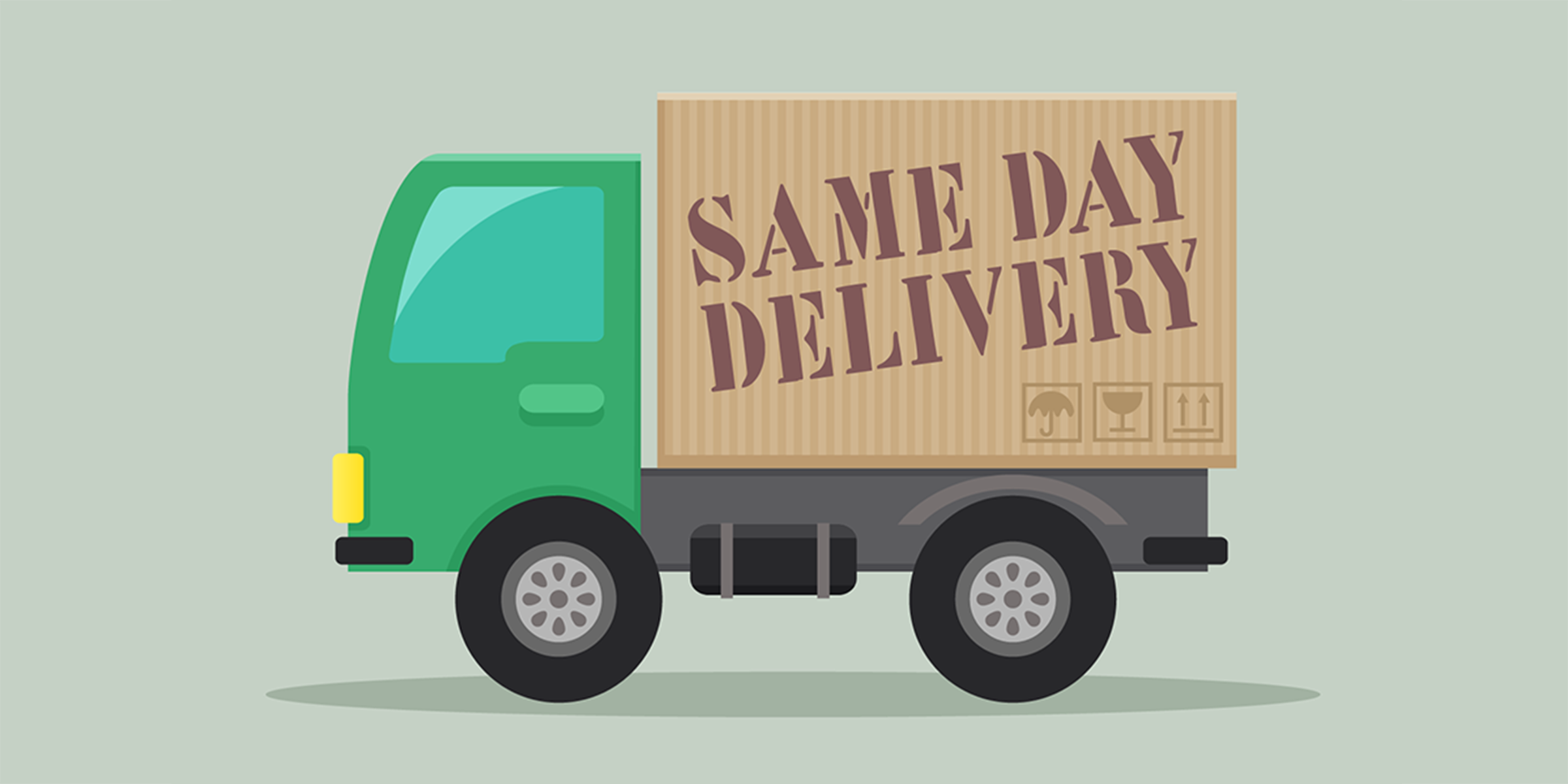 Same day delivery challenges are tough but can be mastered with a detailed approach and specialized software.
Customers have more choices these days, thanks to technology. For the retail industry, this means consumers can shop anytime, anywhere, and have orders delivered right to their doorsteps. They also don't have to wait nearly as long as in the past because many retailers now offer same-day delivery.
What is Same Day Delivery E-commerce?
Same-day delivery, as its name suggests, is when customers receive their packages on the same day they ordered them. At a glance, the same-day delivery business model seems like a logistical nightmare for many companies. However, it is a service offering that attracts a bigger market, which in turn increases one's revenues, not to mention charging a higher price for such delivery upgrades.
In some instances, same-day delivery commerce can even be integrated into a company's operations with ease, depending on how they're set up. However, it can be daunting and challenging when businesses try to expand their geographical delivery coverage. As such, astute business owners and executives will do very well in understanding the various same-day delivery challenges they are likely to experience before offering it as a shipping option or expanding their current delivery areas.
Why Is Same Day Delivery Hard?
There's no denying that offering same-day delivery can increase one's market share or help gain customers' loyalty. But it comes with a slate of difficulties that businesses should carefully evaluate and prepare for before turning it on. Here are some of the costs and cons of same-day delivery.
Forecasting Orders
For businesses engaged in same-day delivery e-commerce, it is impossible to know ahead of time what items customers will order and want to be shipped immediately. Businesses, especially the small ones lack visibility on the possible orders. Small businesses may have an even harder time with same-day deliveries given their small inventory and limited staff. Fulfilling orders within the same day or in less than an hour can be quite burdensome. Hiring third-parties like couriers or relying on fulfillment centers can also be costly. Enterprises will have to crunch their numbers carefully to determine if their revenues can cover the cost of same-day delivery over time.
Managing Inventory
It is not unusual for stores to have an inaccurate inventory of goods. It's crucial to have an organized and updated inventory for businesses engaged in same-day delivery. Customer satisfaction could be negatively affected if an order is out of stock and yet appeared available to the customer by the online retailer's e-commerce site.
Reliability of Drivers
Businesses need reliable workers to maintain service and customer confidence. And in the case of e-commerce, having professional and dependable drivers is a must. Just like with any industry, companies must offer attractive salaries, benefits, and perks if possible to attract and maintain good employees, drivers included.
If your operation needs to use 3rd party delivery resources to stay in sync with orders, keep in mind that having a middleman for deliveries isn't always the right solution since many consumers prefer to deal with a single entity rather than communicate with multiple parties to receive their order.
Timely Deliveries
Customers who opt for same-day deliveries expect their orders delivered to them at a particular time. After all, same-day delivery online selling is about instant gratification. And nothing is gratifying when orders arrive later than expected.
For businesses, this means having a reliable delivery service and a package tracking app that allows customers to see where their orders are in real-time. This helps ease customer worries, as well as frees up their time better during the delivery day because they will have a very accurate ETA without having to contact the driver.
Technology Plays A Big Role
The challenges of same-day delivery can intimidate enterprises. But the key to overcoming these difficulties lies within equipping their operations with the right technology stack, particularly ones that are geared towards automation and data centralization.
Investing in software will help businesses overcome the challenges of the same-day delivery model. The software will allow the efficient organization of the inventory, including tracking them in real-time once they are loaded inside the delivery vehicles. For even more visibility, bar codes can be placed on the ordered goods and scanned before being loaded onto the vehicles. Doing so will mean having an updated inventory and an eye on which vehicles are carrying each package.
Likewise, automation also allows for better management of fleets on the road. Managers will have visibility on where and what their drivers are doing while they're out on the road delivering orders. An app allows drivers and customers to communicate with one another to ensure proper delivery, which reduces failed deliveries or no shows.
The rising popularity of e-commerce, coupled with increasing customer preference for instant gratification—same-day delivery—present many challenges for businesses. But they can, fortunately, count on technology to overcome the difficulties posed by offering same-day deliveries, if they find proven logistics software that's up to the task.
---
DispatchTrack is a leading provider of SaaS solutions that enable end-to-end optimization of operations and customer experiences in last-mile delivery. The company's platform includes modular tools for self-scheduling, route optimization, customer communication, real-time tracking and ETA, proof of delivery, and delivery network intelligence and analytics. With customers across North America, Europe, South America, and Asia, DispatchTrack is used by thousands of businesses of all sizes, and many multi-billion-dollar enterprises across a wide range of industries including furniture, appliances, building supplies, food, and beverage. More than 60 million scheduled delivery experiences are powered by DispatchTrack each year. For more information, visit www.dispatchtrack.com
Keep Reading: Keys to leveraging delivery efficiency →