The food delivery business has significantly grown in recent years, thanks to the market leader's entry like Postmates, DoorDash, and Ubereats. Data from Statista showed that the total sales of on-demand food delivery reached $107,400 million in 2019, and its forecast revealed that revenues would grow as much as $156,819 million in 2023.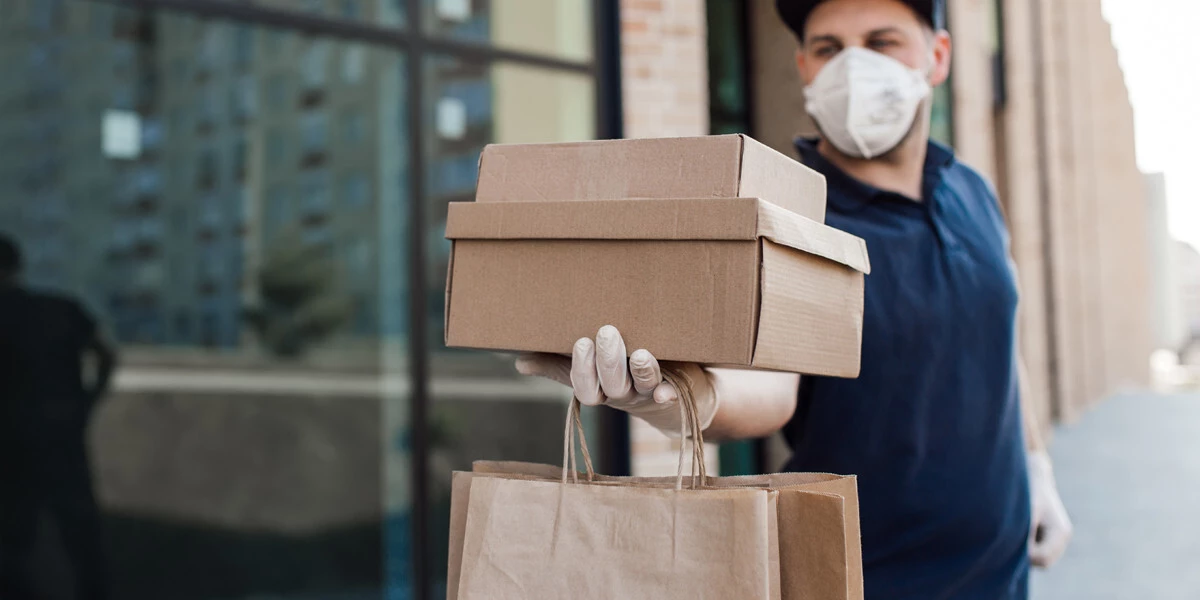 Like with other industries, the surging demand for online food delivery comes with many problems. Here are some of the challenges facing the online food delivery business.
Attracting New Customers
There is a significant disparity in the number of consumers who know about food delivery service and the actual number of those who have tried them. One study showed that 47 percent still order food offline. Identifying the right market, usually, the younger customers with more disposable income is a must for businesses and enticing them to use the food delivery service. Strategizing to keep these customers long-term is also necessary to succeed in the online food delivery industry.
Scaling Up the Operations
It's not easy to scale up the existing delivery operations since there are additional kitchen staff and drivers to hire. Thus, restaurants must carefully plan their expansion. It also helps to have smart technologies, equipment, and software, but these will only work if businesses train their staff to use the new processes and tools to improve the operations.
Meeting High Customer Expectations
Consumer's expectations have changed over time. Now they want to experience a restaurant-level meal even if they're consuming the food they order in the comfort of their offices or homes. Businesses should find the correct balance between speed, cost, and quality to meet expectations. In the end, restaurants have to provide a high level of food quality and an expected experience simultaneously to stand out.
Keeping Delivery Charges Low
Most retail consumers want to save on delivery fees. This also holds true for online food delivery customers as they want restaurants to offer delivery fees that they can tolerate. For restaurateurs, this means strategizing to keep their margins healthy without turning away consumers who might order elsewhere because of high delivery charges.
Offering Fast Deliveries
Fast order fulfillment is a primary concern of any customer. Restaurants face the challenge of fulfilling the orders quickly without sacrificing food quality or making errors. Many customers, after all, order their food because of convenience and speed. Restaurants relying on third-party services as part of their food delivery business model could face more hardships in delivering food orders fast.
Dealing With Location-Based Issues
Restaurants have to deal with location-based issues such as a small parking lot, and limited kitchen space for food preparation. These problems are exacerbated when orders begin flooding in because of increased marketing efforts.
Making Delivery Services Profitable
Various factors affect the profitability of the online food delivery service, such as the hiring to handle food preparation and deliveries, training the new hires, and payments for either an in-house fleet or third-party delivery service. Revenues of restaurants often increase with the addition of online deliveries, but the high operating costs may offset them. As such, businesses should come up with very detailed financial projections to ensure that their profit margins remain healthy over time.
Businesses need to participate in the fast-growing online food delivery service if they want to serve as many customers as possible.
And surely, taking food orders online and delivering them to the customers' doorstops can provide a steady revenue source for restaurants. But such a feat is only possible if restaurateurs and managers can meet the above challenges through proper planning and investments in people, structure, and technology.