Gone are the days when only pizza shops offered to-your-door delivery. These days, food deliveries are on the rise, even for the fanciest of eateries. Restauranteurs must be ready to embrace this trend rather than stick to dine-in and takeout orders to remain competitive, given the rapidly changing food delivery landscape.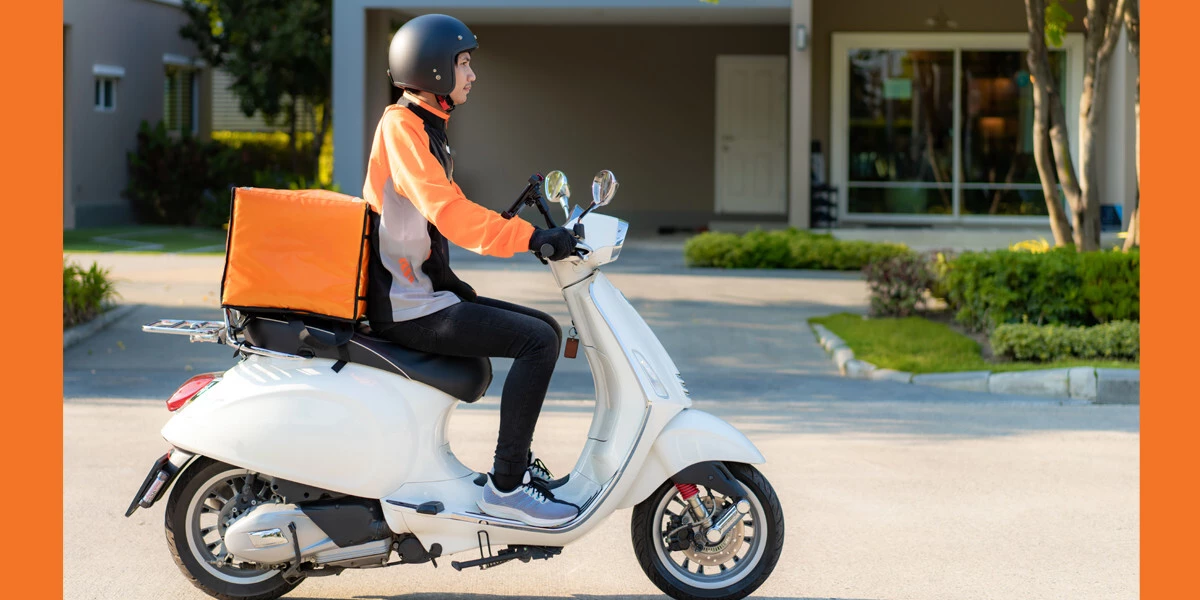 Restaurants offering food deliveries tend to stick with third-party services given that order-taking for online deliveries are quite expensive. However, businesses should consider what outsourcing parts of their services mean in terms of losing control of the customer experience.
Eateries must carefully weigh their options, but the good news is they have many. Should they outsource their delivery services to fleet management companies and other third parties, or must they invest in in-house services? Below are the pros and cons of both business models.
Weighing Both Options Equally
A restaurateur must make his or her decision by asking these two key questions:
Where are the orders coming from?
What are the costs of fulfilling the orders, particularly the order-taking technology and employing delivery staff?
Answering these two questions will help decide on the more optimal approach to the best food delivery model path. Restaurant owners must keep in mind that each model will affect their bottom line, but in different ways.
Why Choose In House Delivery?
Choosing the In-House Delivery model, just like any other business model, has it's good and bad:
The Pros
Complete staff management - Owners and managers will have 100 percent control over their delivery staff, allowing them to better monitor the orders.
Better customer service - Control over the staff means having the ability to train and equip the personnel according to the business's needs. A well-trained staff will provide a branded, high-service customer experience.
Reduced delivery time - Having the delivery services in-house lessens the checkpoints involved per each order, which reduces the delivery time, and gets food to patrons fresher.
The Cons
Extensive training - In-house delivery personnel will need proper training, taking up valuable time and resources of the restaurant.
Valid license - Delivery staff would require having a valid driver's license so they can be insured and compliant. Restaurant owners and executives have to find and hire people with licenses in good standing, another time-consuming task in the recruitment and hiring process.
Management of staff - In-house personnel requires close supervision. It is time-consuming for higher-ups in the restaurant to oversee that each order goes out in-time, and complete, especially during peak hours.
Why Choose Third-Party Delivery Companies?
There are two kinds of third-party delivery fleets available to restaurateurs. These could be aggregators like Ubereats or Zomato or third-party agencies that would exclusively work for your restaurant.
Pros
Trained staff - Third-party agencies or food aggregators train the staff before deployment. There's no need for restaurant owners or managers to spend energy, time, or resources in preparing the delivery staff for their job.
No need for staff management - Managing delivery staff can take up many resources and a lot of precious time. Third-party delivery would relieve managers and owners of the burden of managing both the restaurant operations and orders for deliveries as it would be the agency overseeing the delivery personnel.
Helps increase online presence - A third-party food delivery fleet or online food aggregator can help boost a restaurant's online presence since they include their clients in their sales and marketing efforts. One option is to partner with an online food aggregator to accept orders via their big customer data. For example, Dominos takes orders through their online food aggregators and have these orders fulfilled by their delivery personnel.
Cons
Higher margins go to third-party or agencies - Third-party agencies or food aggregators collect a high margin for each order. Owners will have to shell out a big cut if delivery is included in the services, which amounts to roughly 20 to 30 percent of each order delivered.
Lack of data - Getting another entity for food delivery services leaves restaurateurs without data of their own. Lack of consumer data can affect long-term sales as information on customers is crucial to insights about behavior, and a key to building brand loyalty.
Poor delivery service affects the restaurant - Any complaints on the food delivery would affect the restaurant even if a third-party handled the delivery. Many times when the food aggregator or agency mishandled the orders or provided slow service, the restaurant ended up paying for these mistakes. Unfortunately, any unpleasant experience with the food orders could hurt the restaurant's reputation, even if the incident is no fault of their own.
Lack of visibility on the food's journey - Restaurants do not have complete clarity on the orders once the delivery team has picked it up. It's not good business to try to explain to customers that problems with their order was not your fault.
Both Models Require the Right Investments in Technology
Choosing between a third-party delivery service or having in-house delivery fleets is no easy task as both have their advantages and disadvantages. In the end, restaurateurs will still have to make the right investments in technology regardless of the delivery business model they go for.