National Home Delivery Cast

With over two decades of experience in the logistics trade I'm now sharing my insights, awareness and gusto for the home delivery industry, specifically of over-dimensional goods. I'll be delving into various issues facing stakeholders and highlighting innovations that benefit the home-delivery consumer.
Introducing National Home Delivery Cast
March 19th, 2019 4 Min Read
Welcome to my first post, the first post in a series that will be focused on the future of home delivery. Of course, that entails all the experience, lessons and mistakes I've lived along the way that helps shape my thoughts on the emerging trends within the opinions I'll be presenting here.
As I'm working at DispatchTrack, applying my insights I'll also be publishing news articles, stories and video chats relevant to the home delivery industry, specifically the delivery of over-dimensional products. This announcement article is the first of a twice-monthly content release. The intent of these publications is to bring greater awareness to what's happening in the industry, issues being experienced by multiple operators and achievements made to better serve the home delivery consumer. For readers who may not be familiar with DispatchTrack or their products, I'd like to introduce you.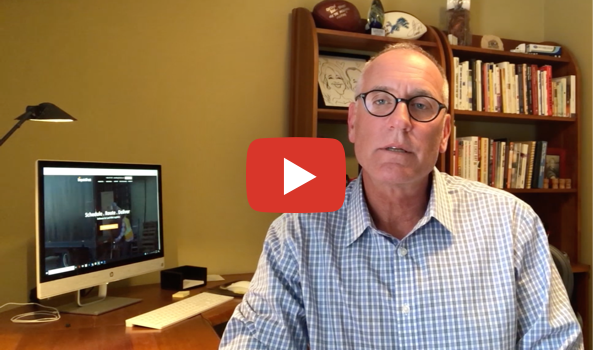 About DispatchTrack
DispatchTrack is a software development company which built the award-winning home delivery routing and tracking technology product suite aptly named DispatchTrack. Over the last decade, the company has gained 1,200 loyal customers who use the software, helping route and track the stops of approximately 20 thousand trucks daily. In 2018 alone they helped manage, track and deliver over-sized goods to more than 35 million homes.
At its core, the software reduces cost and inefficiencies, while significantly assisting home delivery providers by routing the delivery stops on each truck. It automates the process of scheduling deliveries with the customer directly (tremendous savings in labor) while simultaneously communicating delivery status back to the retailer/eCommerce customer service departments. On top of all that It provides automatic pre-calls to the customer and captures an electronic signature for POD processing.
About the Author
My name is Ron Borgman and I am privileged to be the Vice President of Business Development at DispatchTrack. My journey into the national home delivery industry began 20 years ago when I was VP of Operations at Herman Miller for the Home, a division of Herman Miller, Inc. In the late 1990's we were attempting to get a line of home office furniture delivered to our customer's homes located throughout the United States. The result of this effort, in simple terms, was a disaster. We partnered with logistics companies large and small with limited success. The biggest issue we faced was a lack of technology to effectively manage the process, communicate delivery status and provide order visibility.
In 2001, I decided to resign my position at Herman Miller to start a new company specifically designed to solve the issues we faced at Herman Miller; the delivery process. It was obvious the internet was going to be a very large marketplace and the need to get over-dimensional products delivered directly to consumers was going to be a fast-growing industry. In the fall of 2001 I started a new company, Lodeso, Inc. along with two other partners.
Lodeso focused only on the final mile portion of the delivery transaction. We believed the line-haul (first Mile) portion of the transaction was important, it was, for the most part functioning well in terms of its role in the home delivery process. And until 2016, we grew Lodeso into one of the most respected national home delivery organizations in the country. In June 2016, Lodeso was acquired by Schneider National.
What to Expect from this Blog Series
Enough about my adventures, here's what you can expect from these writings. I'll be covering topics including the current state of the industry, present-day delivery service levels being offered, who are the service providers, transit times, reverse logistics, educating the consumer, technology, and much, much more. As I already mentioned, I hope this will be an interactive communication where we can all learn from each other and improve the consumer experience.
Part of this blog's purpose is to open up discussions about the topics. Please reach out to me at Ron@dispatchtrack.com to continue the conversation. I look forward to getting to know you as together we explore how to make this industry even stronger and more vibrant.
Keep Reading: Consumers in the Dark about Over-Sized Deliveries →