A few years ago, zero-emission deliveries in cities barely existed except for a handful of shipments brought by a scooter or bike. But this changed in 2011 with the introduction of Nissan Leaf, the first popular electronic vehicle (EV). Unfortunately, the vehicle wasn't designed for courier deliveries.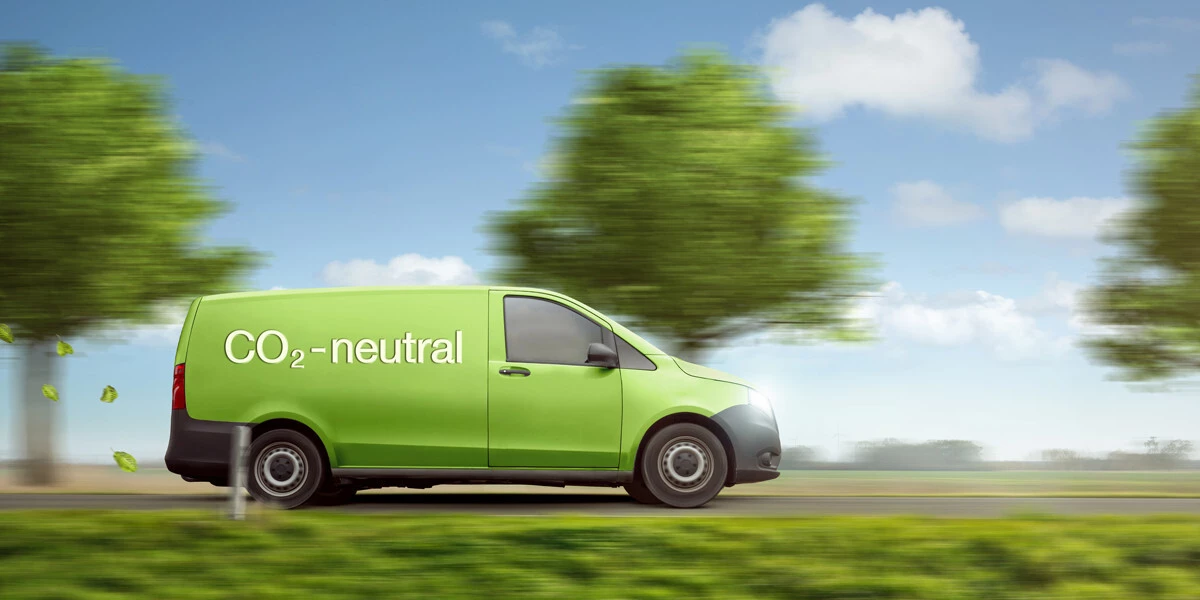 Thanks to the tenacity of some automobile makers, new vehicles running on electricity vehicles became available shortly after the launch of the Leaf. There's the Kangoo Electric by Renault and the eNV200 from Nissan.
Despite these new environment-friendly vehicles, the pick-up for EVs in last-mile deliveries was still slow, given the lack of awareness for its logistics benefits among fleet managers or even last-mile experts. It took a while for logistics companies to finally realize the potential of EVs. The introduction of new models and additional companies manufacturing zero-emission vehicles like Tesla finally paved the way for greater awareness of the benefits of these vehicles for last-mile deliveries.
Call for More Sustainable Practices Helped
State and local regulations are what's pushing many companies to vet the best last-mile transportation 2020 options, including EVs. Many low-emission zones cities like Berlin and London are forcing fleet companies to make the shift to electronic vehicles. The price subsidies and other perks, such as free charging in some areas also help to convince more businesses towards the use of more EVs.
The increasing environmental awareness among governments and consumers will give additional pressure to businesses engaged in deliveries to consider EVs when they make their purchases for their fleets. This is already happening among organic product makers and health food stores as their customers are those who value brands that engage in environmentally-friendly practices.
What's in it for Companies?
Aside from meeting mounting external pressures, investments in electric vehicles also offer other direct advantages to companies. For one, a typical EV has lesser parts than the usual combustion vehicles. Companies should consider that a gas or diesel-powered car usually has 2,000 moving parts, but EVs only have roughly 20 to 30. Lesser moving parts mean lower maintenance costs, thus cost savings for businesses.
There's also the savings in gas or diesel. Electric charging in cases where there is no free charging for electric-powered vehicles only costs a fraction or roughly 20 percent of fossil fuel costs.
Lastly, EVs are quick to start, smooth to drive, and virtually silent, which makes them a comfortable vehicle to drive for short distances. These features make EVs the perfect option for urban driving.
Far From Domination
If the last-mile electric vehicle is the perfect fit for businesses, then why aren't companies making this vehicle their go-to vehicles for deliveries? There are many reasons for this.
The first reason is that EVs cost more than their traditional counterparts. Usually, they are more expensive by 50 percent. This is why many countries are offering subsidies to businesses that want to shift to EVs. Subsidies can go up as much as 30 percent of the acquisition cost and are offered to help offset the public health cost due to pollution.
There's also the lack of charging infrastructure that's preventing the proliferation of EVs. Only a few cities have apt charging stations.
Finally, there are few options for sustainable electric delivery vehicles available in the market, especially the more affordable models. Currently, there are only a few EVs available in the United States and Europe. The DHL-owned, StreetScooter Work, unfortunately, has several shortcomings, such as having no option for fast DC charging and a poorly finished cabin.
In Europe, the French Post uses the Kangoos by Renault. However, just like the Nissan eNV200, the Kangoos is a small vehicle with a cargo space of only four square meters. The design is far from being the best option for delivery vehicles.
Despite all these, the slow uptake for ecologically-friendly last mile delivery vehicles will not be forever. A new wave of better suited for delivery EVs is on their way. This is all thanks to the support provided by large car manufacturers with long-term business relationships with fleet companies and impressive service networks around the world.
In the end, the billion-dollar investments by automotive manufacturers, along with the increasing demands for more ecological and sustainable practices, will pave the way for the domination of electric delivery vehicles. Companies that are now busy learning about EVs as key to better business practices will be better positioned to take advantage of electric vehicles once they become the new norm in last-mile deliveries.