For transportation and logistics companies, failure to operate efficiently means loss of productivity and lower-income. The digital age offers some relief for these enterprises, as most are already enjoying the benefits of mobile technologies.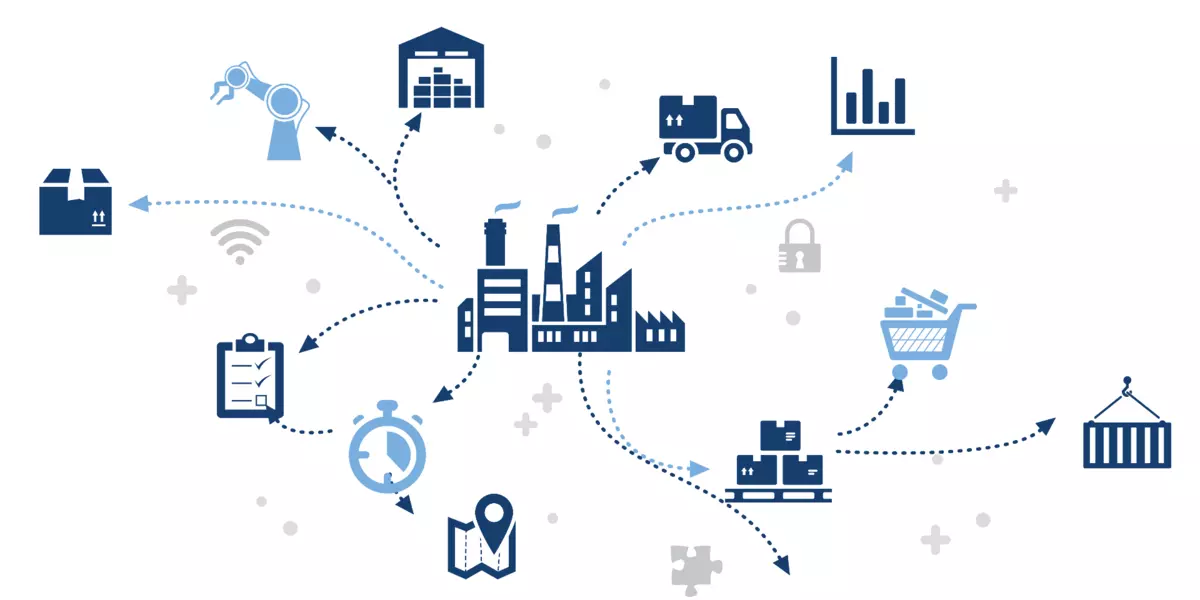 But the unpredictability of other factors such as fuel price fluctuations, increased traffic, higher labor rates, and changes in regulations remain threats to a business operation. It also does not help that operational inefficiencies brought on by lack of visibility over different aspects of logistics and transportation push operating costs up. All these can negatively affect a company's financial health. In contrast, with better visibility over transactions, equipment, and personnel, businesses can support peak operations and let them operate more efficiently.
Thanks to technological advances, we now have efficient internet connectivity resulting in the Internet of Things or IoT for short. A logistics and transportation company's productivity and profitability can be enhanced with the right solutions tailor-fit to suit their business operations and needs. Investments in IoT allows enterprises to connect all their devices to a centralized cloud network and will enable employees to capture and share critical data in real-time so they can act and strategize accordingly.
But how exactly does IoT improve the processes in logistics and transportation?
Increased Visibility Across Teams
Transportation and logistics businesses worldwide are making supply chain efficiency a priority so they can stay viable and profitable. Maximizing supply chain efficiency requires improving the end-to-end operations, and a 100 percent visibility paves the way for timely and strategic decision making while reducing delays by faster problem detection in operations.
Mobile devices such as barcode scanners, radio frequency identification (RFID), and mobile computers are catalysts for improved supply chain visibility and operations. Transportation and logistics firms heavily invested in RFID these days are posting significant improvements, as evidenced by the following:
100 percent shipping and receiving accuracy
30 percent quicker order processing
30 percent of labor cost reduction
Plus, mobile technologies offer businesses better insights into their inventory, equipment, and business processes. This type of asset intelligence provides enterprises with higher efficiency courtesy of real-time data across the entire supply chain's operations.
One might argue that the solutions mentioned above have helped transportation and logistics firms improve their operations for years now. But combining them with IoT and other enabling technologies paves the way for more and better asset intelligence that helps in timely strategic decision making.
Warehouse Management
The core of any transportation and logistics company is the warehouse and or yard. The efficiency of running a yard or warehouse directly affects the operating costs and competitive edge. IoT-enabled mobile devices that track equipment, inventory, and vehicles, provide the business's physical assets with a digital voice.
For companies, transforming the physical into digital means capturing and sharing their mission-critical information across the cloud, ensuring that the correct goods are in the right time and place.
Plus, one also has to consider that warehouse employees are often doing manual tasks by moving around on both foot and vehicles. The old-fashioned way of doing things and the constant movements cost businesses plenty of time and money and increase the probability of errors. This results in visibility-related issues such as yard gate congestion, redundant trailer moves, wasted fuel, product shrinkage, and lost time.
To address these problems, enterprises can seek solutions from a reliable RFID system capable of automating asset tracking and location. After all, limiting human interventions and allowing machine-to-machine data sharing can increase a company's accuracy and efficiency.
Fleet Management
Fleet management encompasses plenty of processes in the transportation and logistics business, including managing vehicle usage, maintenance schedule, and service routes, to name a few. To ensure operational efficiency and to maximize productivity, fleet managers should ensure that fleet downtimes are reduced to a minimum. Thanks to computers, mobile scanners, and RFID systems, enterprises can have increased visibility over their assets, allowing them to streamline operations and ensure that their fleets are moving.
Exchanging manual and hard copy records for mobile devices means increasing information accuracy and time savings for technicians. Plus, accurate and real-time insights on parts availability, maintenance history, and inventory records allow technicians to provide information to the centralized database. All this data can be shared and managed using connected mobile devices that help managers capture useful insights about their moving assets. Connectivity also lets company personnel to communicate with anyone from the organization any time and anywhere—real-time communication results in proactive fleet management decisions.
Real-time visibility and communication are crucial in increasing drivers' safety, reducing damage in goods and vehicles, and decreasing insurance-related expenses, affecting the company's bottom line. Additionally, real-time insights empower dispatchers and drivers to respond to unplanned events quickly. Data sharing between drivers and the warehouse staff or dispatchers help them allocate their time and resources more effectively, which is key to improving its customer service and overall performance.
Mobile technology advancements and the IoT are transforming how transportation and logistics businesses work. The ability to generate data, store and share throughout the organization in real-time are some of the benefits of using IoT along with other advanced tools and solutions. Putting these technological advances to good use is a must for any company. IoT can help improve operational efficiency and cut down costs to support logistics and transportation companies thrive well beyond their status quo.