Short Haul Fleets Can Benefit from HOS & ELD Solutions
May 28th, 2020 3 Min Read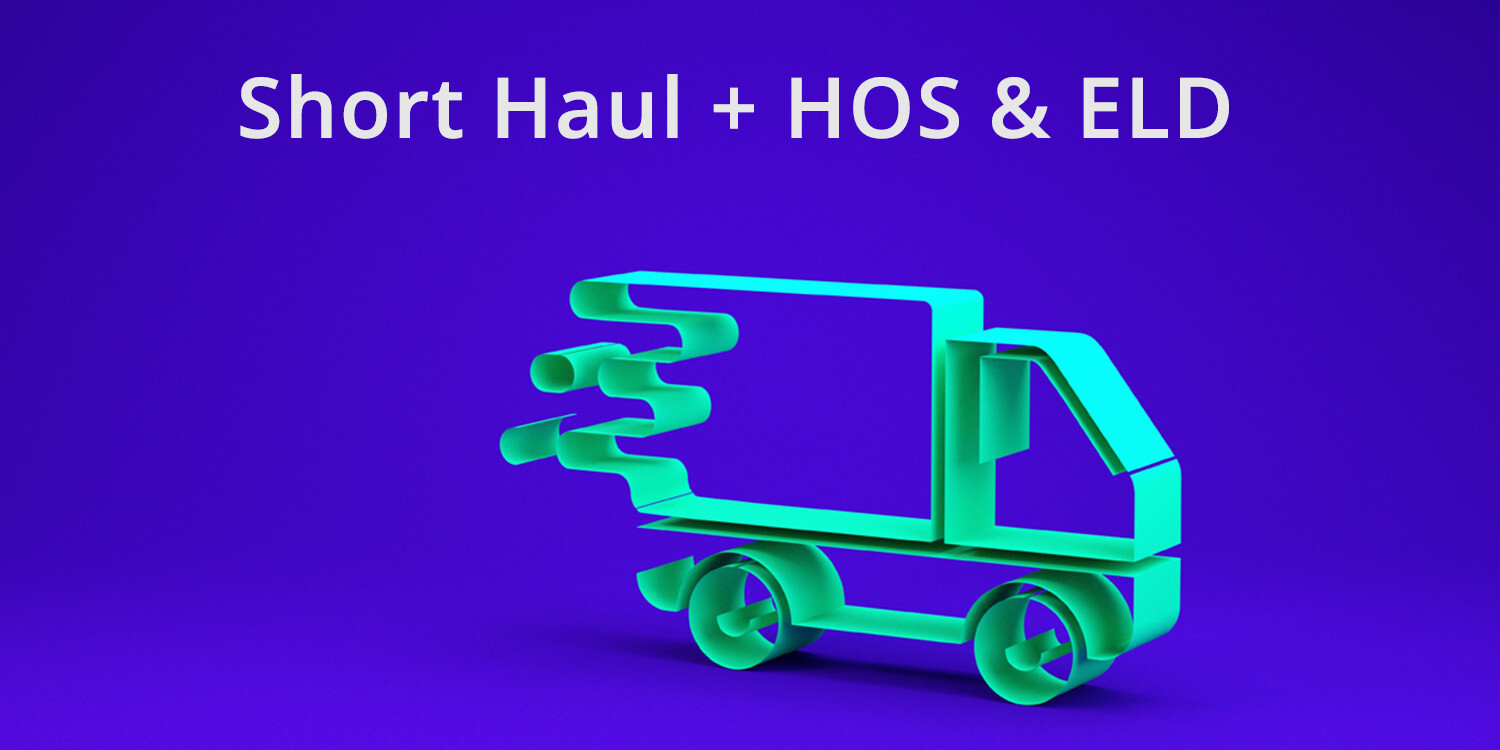 Government requirements mandating Electronic Logging Devices or ELDs for commercial long haul vehicles have resulted in better record-keeping and rested drivers. By automating a significant part of the task in keeping accurate HOS logs, ELDs have become standard operating procedure. This move is the government's way of ensuring driver safety as the old ways of logging hours enable bad habits and overworked drivers.
However, even short-haul companies have invested in ELD software and devices. This may come as a surprise, as short-haul vehicles are exempt from the ELD Mandate HOS login. But there are many reasons why short-haul fleets are using these devices. If you are wondering what ELD sign-in benefits are for short-haul vehicles, we've summarized it for you clearly.
A Short Recap
Based on FMCSA's regulations, a short-haul driver should meet the following criteria:
Those who start and return to the same location within 12 hours of their duty hours
Maintenance of time-clock function
Does not drive for more than 11 hours
Receives ten consecutive hours off in between shifts
Goes over the 100 air-mile radii from the starting position
This means those who take more than 12 hours to go back to the starting location or drive beyond 100-air mile radii will have to log their RODS or Record of Duty Status.
The Exceptions to the ELD Mandate
The ELD Mandate covers the majority of CMV fleets and drivers, thus affecting some 3.5 million commercial drivers in the United States. But there are some exemptions as well:
Those using service units with pre-2000 vehicle engines
Drivers of tow away
Those not required to have their records of duty like short-haul drivers
Drivers who log their RODS for no longer than eight days over 30 days
Tricky for Short-haul Drivers
Short-haul fleets are exempt from the ELD mandate unless their drivers go beyond the 100-air mile radius requirement or take more than 12 hours to go back to their starting point. When either these two conditions are met, then drivers are required to maintain the RODS. Plus, fleet drivers who are using RODs for more than eight days within 30-days must comply with the ELD rule.
It could be tricky for short-haul fleets to meet all the criteria for the exemption to the ELD mandate. This factor is the main reason why short-haul drivers and firms have reached out to ELD companies to have the device installed in their vehicles. There are also other reasons why short-haul vehicles install ELDs.
ELDs help calculates 100 air-miles - Computing the air miles is a tedious task for drivers, but ELDs can record distances covered and aid drivers in calculating the number of air-miles they have covered. This, in turn, helps drivers stay in the know about where they are related to the limit.
Monitor driver performance - Some ELDs aid fleet managers in monitoring a driver's behavior, such as hard braking, fast cornering, and acceleration. Knowing how drivers perform their jobs on the road will help managers correct the behavior, maintain driver safety, and promote the best operators.
Tracks idling time - Some ELDs also help identify which drivers are idling frequently or too long. Knowing the idling behavior of drivers can save companies from unnecessary fuel wastage.
In the end, short-haul fleets may be exempt from the ELD mandate. But several of them still install ELD in their vehicles because of the many benefits such as deeper insights, reducing expenses, streamlining operations, and improving driver safety. More importantly, ELDs also help fleets successfully deal with the tricky 8-day exception rule.
---
DispatchTrack is a leading provider of SaaS solutions that enable end-to-end optimization of operations and customer experiences in last-mile delivery. The company's platform includes modular tools for self-scheduling, route optimization, customer communication, real-time tracking and ETA, proof of delivery, and delivery network intelligence and analytics. With customers across North America, Europe, South America, and Asia, DispatchTrack is used by thousands of businesses of all sizes and many multi-billion-dollar enterprises across a wide range of industries, including furniture, appliances, building supplies, food, and beverage. More than 60 million scheduled delivery experiences are powered by DispatchTrack each year. For more information, visit www.dispatchtrack.com
Keep Reading: Does amazon threaten fedex 3rd party operators →