The unique challenges of groceries in selling their goods online are probably the reason why the US grocery market only contributes 3.5 percent annually to overall online orders. Despite the obstacles, grocers are still hoping to grow their delivery business in the hope of remaining competitive. Supermarkets are now exploring different ways of lowering operational costs while increasing the accuracy and speed of the order fulfillment process.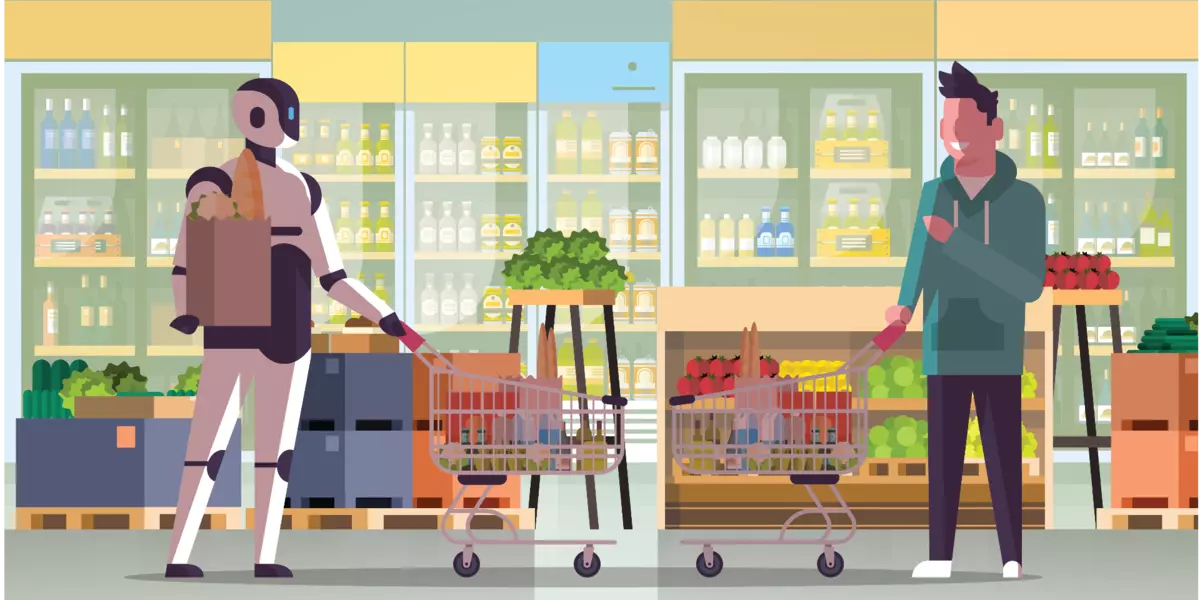 Some of the grocery game strategies businesses should put into practice to start or expand their online delivery operations are listed below.
The Rise of Micro-fulfillment Centers
A decentralized distribution model is the answer of many grocers to the demand for quick order fulfillment of shoppers. Groceries have more difficulties than other retailers as they carry perishable goods. Thus, micro fulfillment or placing small distribution centers at the back of brick-and-mortar groceries or urban fulfillment centers catering to local consumer needs would cut the travel time of the perishable goods. This strategy lets grocers minimize last-mile delivery costs as well as speed up the deliveries.
There are also other benefits for grocers in employing this strategy. For one, retailers that use existing stores as micro fulfillment centers can save money on rent costs since they won't be spending more on a bigger warehouse or distribution center. Grocers that have been employing third-party logistics can take back control over the customer experience and shopping experience with micro fulfillment centers. Though, it should be noted that even with stores establishing their own micro hubs, 3PL partners can still be a very strong fit, depending on the circumstances.
The Robot Army
One might be surprised to find robots roaming around warehouses twice or triple the size of a football field. For example, a British online supermarket, Ocado, has in its warehouse an army of box-like looking robots zipping around, stopping along aisles to retrieve boxes of shampoos, canned goods, and other grocery items. These robots grab items needed to complete an online order before delivering these goods to a human worker, who will then work on the final order assembly.
Robots are being used the same way in a smaller online grocer. For example, small grey and blue robots operated by CommonSense Robotics are found in multilevel structures of a small store with space comparable to a convenience store.
These robots are receiving the cases of products from the loading dock, which they bring to the vertical shelving units to store items according to their temperature and types automatically. With online orders, these robots will just reverse the above process and bring the goods to two workers who will unpack the cases and pick out the items needed to complete the order.
Driverless Delivery
Driverless deliveries are also designed to save on labor expenses while boosting efficiency at the same time. Walmart and Kroger are now running tests in Arizona for driverless deliveries. At the same time, Udelv, a startup, has partnered with different operators like Farmstead in San Francisco and Buy For Less in Oklahoma.
However, regulations will pose challenges in expanding the use of driverless deliveries. Plus, consumers remain less accepting of the technology after reports of fatal crashes involving self-driving cars.
In the end, the increasing demand for online selling is forcing retailers to streamline operations by banking on automation and cutting on last-mile delivery costs. However, businesses should remember that leveraging robotics, micro fulfillment centers, and even driverless deliveries is not enough. These strategies still require firms to do deep info gathering and data centralization to spot remaining inefficiencies in the order fulfillment process.
Grocers need to find a solutions provider that understands how challenging the entire supply management is and has data-intelligence solutions that can help grocers automate and optimize their supply chain for maximum logistical and operational efficiency.