Businesses relying heavily on their fleets and driver's performance subsequently discuss the merits of GPS tracking and the leading companies that drive it. But what exactly can this technology do for owners and managers? And what is the best GPS fleet tracking solution for small businesses? Here are the bullet point GPS features that stand out.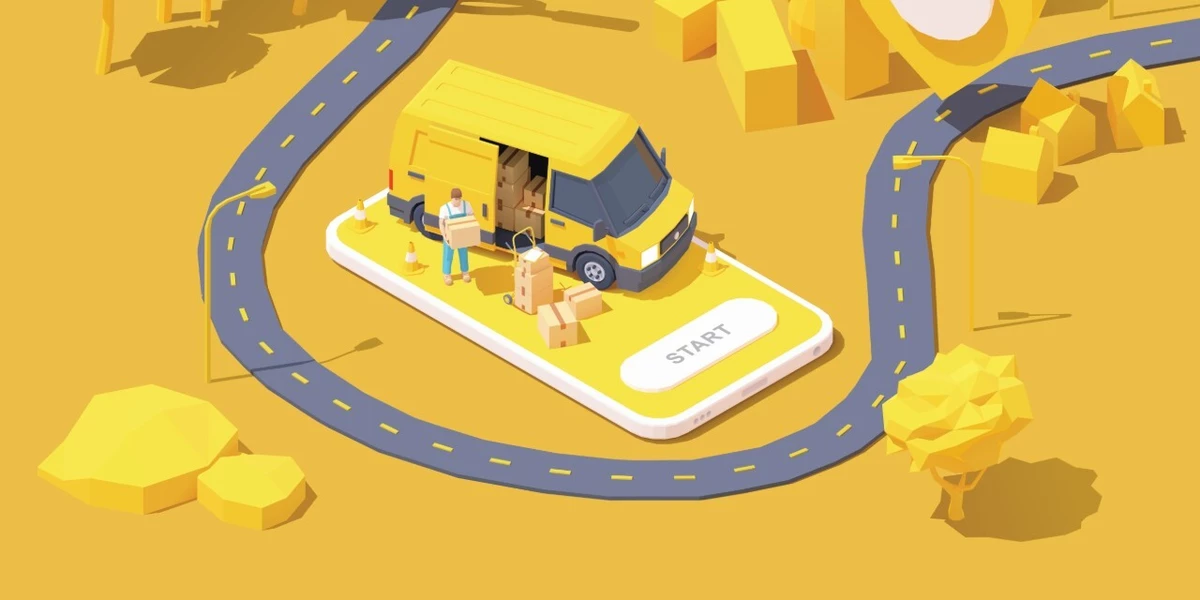 Are Vehicle Trackers Worth It?
Some business owners and managers are taken aback by the GPS fleet tracking pricing. But the solution's price tag shouldn't be the only consideration as GPS trackers bring many benefits that could help a company's bottom line. Below are the common issues in delivery and logistics that GPS tracking solutions solve.
What's a GPS System's Role in Your Business?
On top of the real-time vehicle location information, companies and their managers can also gather historical GPS data using the application. Recorded information lets anyone with access to the application find out where a particular driver was at any time, and the route was taken to get to a location. They can even see how hard he was breaking, engine temperature, etc.
The information gathered by the device is then transmitted to a web-based application, allowing fleet managers to view the location of any vehicle at any given time, along with a host of other sensors, if using more integrated hardware.
Lack of Driver Accountability
Fleet managers often have to rely on the honesty of their drivers when it comes to tracking their routes and time spent on the road. This means many managers are blind to driver performance and behavior on the road—such abuses as unplanned stops, reckless driving, or usage of company vehicles after work. With GPS, fleet managers will obtain real-time data on their drivers.
High Vehicle Maintenance Costs
Knowing how the vehicles are being used can help lower vehicle maintenance cost. A GPS tracking system records information from the device attached to the vehicles, allowing owners and managers to perform an objective assessment of drivers' performance. The visibility on the routes drivers have taken, for example, allows managers to know if the vehicle is being used solely for business or otherwise, or if optimal routes were taken. One can also see if there are under-utilized vehicles among the fleet with a few week's worths of data.
High Accident Percentage of Drivers
Finding out which of the drivers tend to take hard corners, brake harshly, or break speed limits are essential for any fleet manager. After all, the driver's safety is always at the top of the list for a fleet supervisor. With a GPS tracking system, managers can see the driving practices of their employees and provide drivers with real-time alerts to send a warning to slow down, and driver safer.
Failure to Meet Customers' Expectation
Customer expectations have already changed dramatically in the last decade, given that a number of companies offer same-day deliveries and more visibility to customers along the way. Failure to deliver packages on time and lack of transparency on the status of an order will turn customers away. With a GPS tracking system, managers will have 'eyes' on the vehicles. The technology can pave the way for both fleet managers and customers to know where the orders are, which in turn reduces missed or late deliveries, not to mention boost customer confidence.
What is the Best GPS Tracker for Vehicles?
GPS tracking systems are not all created equal. Plus, businesses each have their needs. In choosing a solution for your fleets, consider the following:
Regulatory compliance- Fleet companies have to comply with various regulatory requirements such as ELD Mandate, IFTA, or Driver Vehicle Reports. As such, it is best to look for a GPS tracking system that offers compliance automation where ever possible.
Credibility and Service Record-given the compliance to ELD mandates, there has been a proliferation of new GPS tracking companies in the markets. Choose a company with a solid record of being a reputable solution provider. Otherwise, you may end up with an unsupported product five years down the road.
Post- Sales Support- A reliable GPS tracking solution provider's job does not end after selling to businesses. These sellers should also provide adequate training and support to staff members who will be using the system. Sometimes this can be negotiated down or negated completely depending on the size of the fleet.
Those looking for the best fleet GPS tracking system should ask logistics software providers which solutions are integrated the most beneficial, and create a shortlist of those companies. Good telematics solutions administer executives with a better understanding of how their drivers act on the road. A top-quality GPS fleet management system that consists of a hard-wired GPS device, a dedicated web application for the tracking and tracing of vehicles, and a web portal that delivers comprehensive reporting is what the best packages will give you. Compliance to ELD Mandate is another automated add-on that fits in this feature set often offered together.
DispatchTrack's solution is worth learning more about. It's an easy place to start, and gather some answers for businesses looking to improve their company's finances via reduction of driver's inefficiencies and accidents, and gain higher customer satisfaction value in the eyes of customers.