People's desire for convenience and coupled with the Covid-19 lockdown is fueling the growth of the food delivery service segment much faster than predicted. In the past, Chinese food and pizza dominated the food delivery scene, but these days consumers are ordering deliveries for nearly any cuisine available.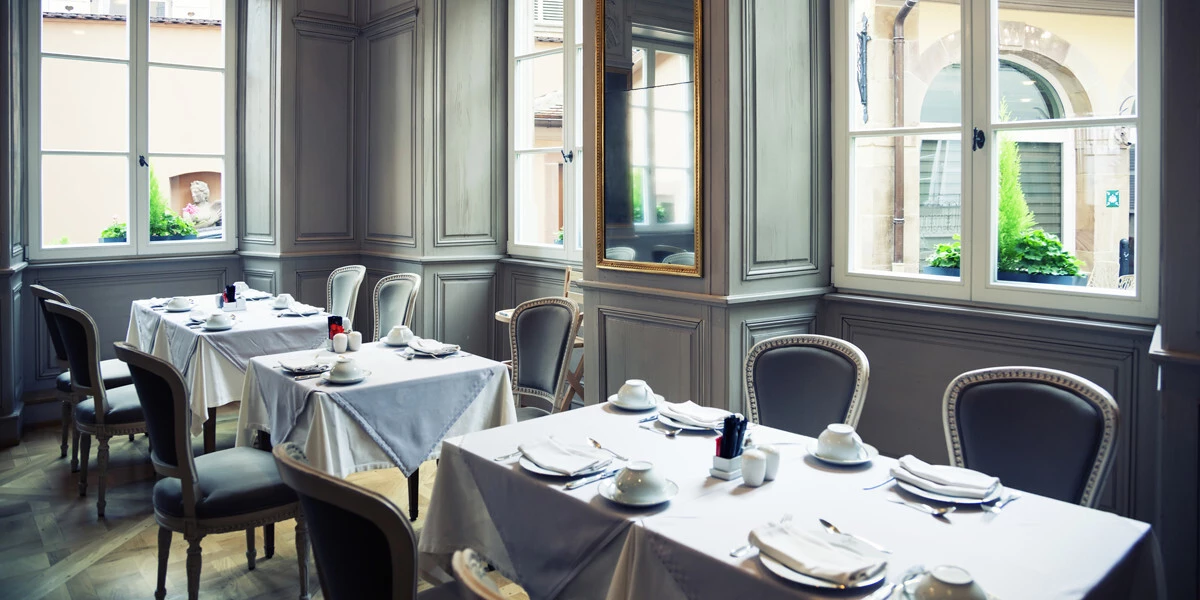 There's a big opportunity for restaurants to rake in more profits by using the food delivery business model. Thus, restaurants that still have to offer deliveries must start evolving to adapt to the food business's changing landscape. Restaurateurs have to brainstorm and develop innovative food delivery ideas while those already offering delivery should ask themselves how to improve the service.
Why is Food Delivery Service Important?
According to the Food Delivery Market Research by Grand View Research Inc, the food delivery market size is expected to grow by 15.4 percent, reaching some $6.4 billion by the year 2025. The expected market growth will be driven by the availability of multiple delivery platforms and a shift away from web-based orders to more streamlined mobile application services.
This expected rise in food deliveries should encourage restaurateurs to ask themselves how to grow their food delivery service any way they can. As we've already seen, operations that don't adapt are going out of business fast or struggling to fight off competitors who embrace the trend.
How to Form a Strong Delivery Strategy
Restaurants must research and start building their own delivery strategies to ride the wave of home delivery food service. Owners must start making tough choices on which delivery strategy to pursue and focusing on the key components. Below are four strategic parameters restaurateurs should consider when devising their delivery strategy.
Third-Party Delivery vs. In-House
Starting a restaurant delivery service is no easy task given that delivery operations require trained staff and additional investments. One of the first things restaurant owners must decide is whether to outsource the delivery services or maintain an in-house fleet. Choosing between the two requires careful consideration as each has an up and downside. Below are the pros and cons of each option.
In-House Fleet
Pros
Complete control over restaurant and delivery staff
Ownership of the entire customer service experience
Reduced delivery time
Cons
Requires close supervision of staff, consuming time and resources of restaurant managers and owners
Requires extensive training of staff
Time-consuming recruitment and hiring process
Significant investment for initial set up
Third-Party Outsourcing
Pros
No need for training since third-party service agencies train their staff
Zero need for staff management
Saves cost on food delivery campaigns since third-parties help boost a restaurant's online presence
Cons
Lower profit margins due to third-parties take a higher profit margin for every order
Poor delivery service by outsourced companies can damage the restaurant's brand
Lack of visibility and data on customers
Choosing a Third-Party
Restaurants that opt to outsource their delivery services must choose their partners carefully. When it comes to finding the right partner, businesses must look for a suitable pricing model, a strong track record with customers, and robust fleets in their areas or regions. Owners willing to go the extra mile should ask other restaurateurs about their experience with the vendor they consider partnering with.
Expanding Delivery Services
Restaurants that already offer deliveries and want to scale operations should prepare diligently as expansion may backfire if improperly handled. Scaling up delivery services also requires additional staff training, changes in food delivery marketing plans, and recruiting more drivers.
Arguably, there are technological solutions that can be adopted quickly to help start the delivery operations. Still, restaurants must consider that staff needs to be trained on these solutions and new processes.
Expansion of delivery operations for restaurants with third-party partners is much quicker since there's no need for additional staff, training, and infrastructure. However, restaurant owners must thoroughly crunch their numbers since expansion, even with existing third-party partners, still requires funds.
Kitchen Expansion
Expanding to include food deliveries in the restaurant operations will require more kitchen space during regular times when they are allowed to run normally with dine-in service. Should a business expand its kitchen inside its existing restaurant or go for ghost kitchens? The latter option is a business model being used by some big restaurant chains. Ghost kitchens—sometimes referred to as dark kitchens—are kitchens located with more rent-friendly locations. They have no dine-in area as they are solely dedicated to catering food orders for delivery service.
Long-Term Goal
Planning for the long-term is critical for any business. Restaurateurs must understand that delivery logistics isn't an appliance that can be turned off or on with a snap of their fingers. Delivery operations require effort, time, and resources, and the decision to offer delivery service will significantly impact the restaurant operations.
Restaurant delivery may be experiencing tremendous growth; however, many owners are struggling just to keep the lights on during this world-wide pandemic. Owners who can strategically take advantage of these unusual times to supplement lost sales and adjust their supply chain have a chance to be profitable. Restaurateurs that don't see themselves as the kind of establishment that delivers should reconsider this business model as part of its short-term growth strategy.
Indeed, there's a lot to be gained by offering delivery services given the projection of more order delivery volumes and sales in the next coming years. However, as we've discussed, scaling delivery operations for any restaurant will require additional trained staff, more kitchen space, and of course, capital. Tough choices around direct delivery abound; hence, restaurant owners need to carefully and quickly devise their delivery strategies.