The retail landscape has changed significantly with the rise of e-commerce. Thus, industry players are now finding the right formula to ensure a fast and convenient shopping experience for their customers.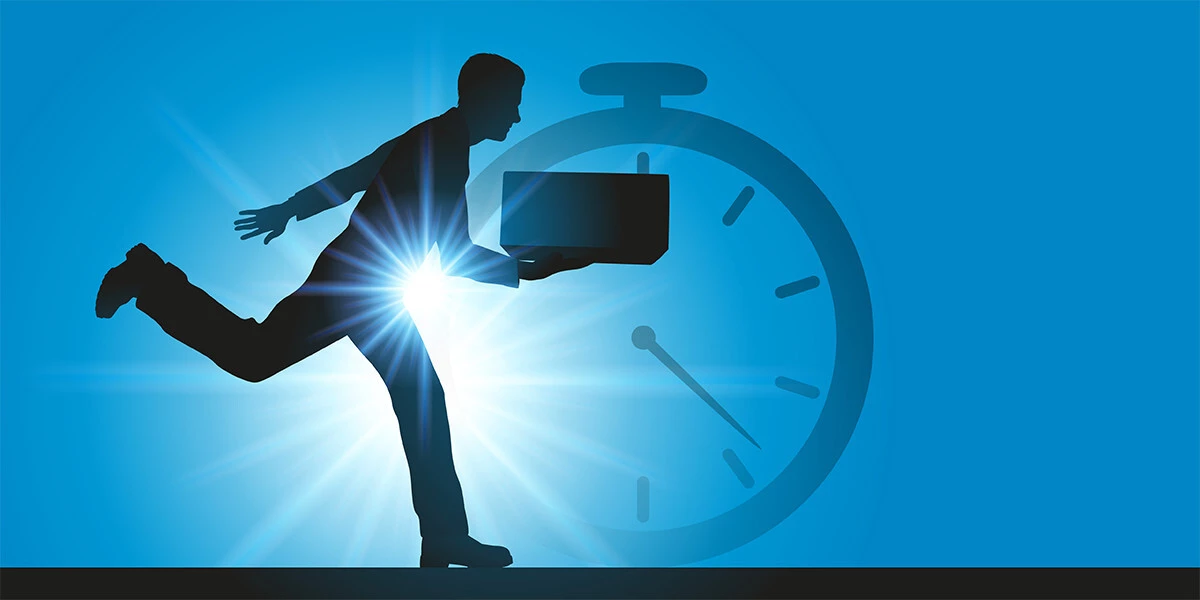 The emphasis is not merely on the goods they sell but also their ability to provide same-day deliveries, as customers want the products quickly. This emerging consumer preference brings new challenges to retailers, and, as a result, mastering last mile delivery and on-demand dispatch has become priority #1 for many companies.
Offering rapid last mile delivery paves the way for companies to stand out from competitors. To succeed, businesses must understand the three factors shaping customer expectations about same-day and 48-hour last mile delivery.
The Need for Speed
Ten years ago, next day delivery was considered a luxury that only business couriers could provide. Those days are long gone, as big brands like Amazon offer two-hour deliveries of some products for free in select cities. Other companies like Farfetch even provide 90-minute deliveries from their stores to the patrons' doorsteps for key brands in several cities like New York, London, and Paris. Such offerings are pushing other industry players to keep up with this faster, more flexible shipping option.
This speedy delivery does come at a price for businesses. Many high-end brands or luxury brands can afford such last mile delivery costs, but most businesses can't due to smaller profit margins. To remain profitable, narrow-margined businesses need to batch orders more efficiently and optimize their delivery logistics with the help of last mile delivery software.
A Variety of Choices
It's an uphill climb for e-commerce platforms to succeed with fewer delivery options, because consumers want both convenience and flexibility when they go shopping online. A study conducted by the Imperial College's Consumers Shopping Survey revealed that 74% of online shoppers in the United Kingdom consider convenience as an essential factor in deciding which e-commerce company to patronize. The good news is 47% of those surveyed were willing to spend more with an online retailer that provides flexible delivery options, returns, and pickups.
Surprisingly, only 50% of online retailers offer this kind of flexibility in their delivery options, which means many businesses are missing out on the opportunity to gain customers. After all, consumers want more choices and are even willing to pay for quick deliveries should they need a product immediately. Businesses will do well to remember that a minimum of three delivery options is essential to most shopping decisions. Radial's research identifies these three options as standard, express, and an alternative delivery destination.
According to Radial, consumers choose the standard delivery option when the cost is a deciding element, while the express delivery is for customers who value time more. On the other hand, consumers who have issues with home deliveries want the choice for other delivery destinations such as a locker pickup or the click and collect delivery option.
Eyes on The Orders
Customers and companies have more visibility on the location and status of orders than ever before. For some time, both parties have had the ability to keep tabs on the movement of goods, regardless of whether it's still in the warehouse or loaded in a delivery vehicle.
The Research Director of Gartner, Bart De Muynck, notes that visibility over orders has exploded in recent years signaling the industry may soon reach full real-time visibility for both the seller and shopper. This finding suggests that businesses should be working on increasing the transparency and clarity of order movements with efficient communication within every step of the supply chain process.
The supply chains are significantly changing to adapt to the consumer behaviors and demands pushing businesses to leverage technology to meet the growing, evolving needs of their customers. Providing quick deliveries, multiple shipping options, and greater visibility require efficient processes from any business, and that's only possible with the right technology solutions.